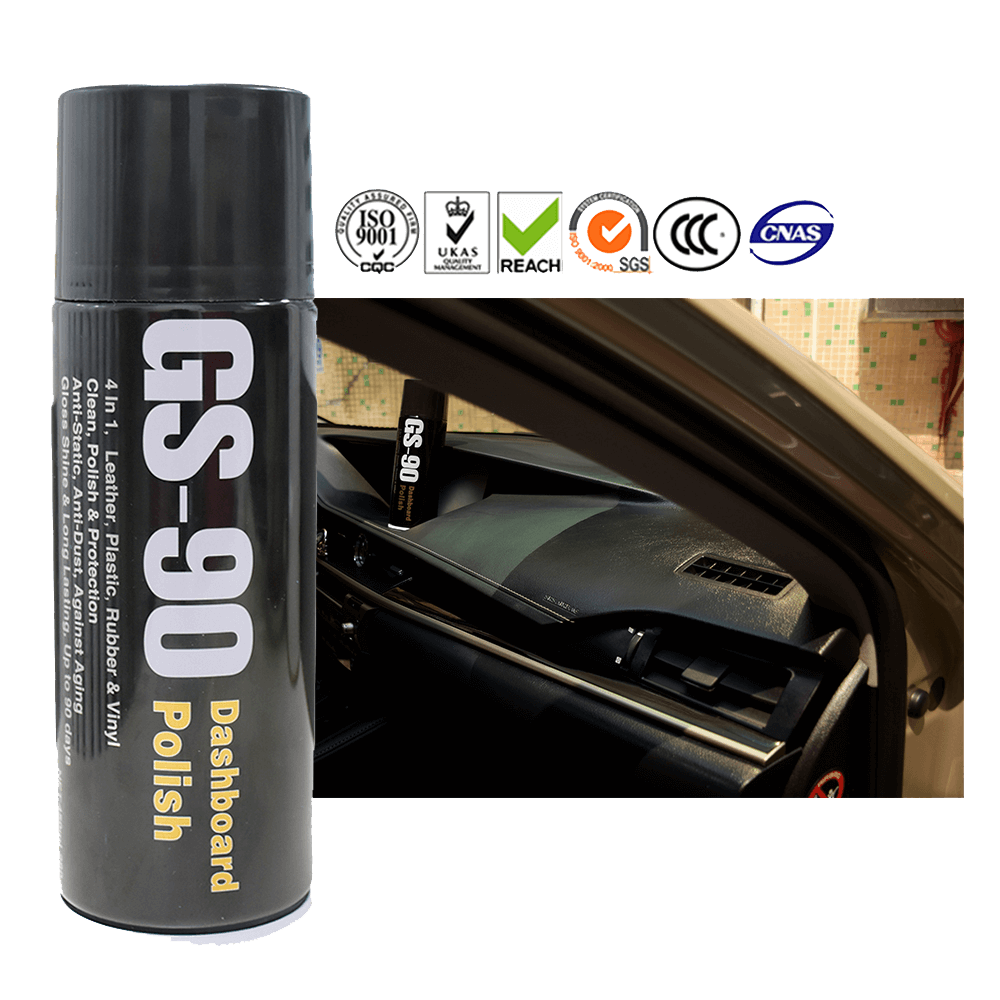 GS-90 is a dashboard polish that lasts 90 days long. The best one on the market.
90 days — Clean | Polish | Protection | Anti-static | Anti-dust | Against Aging | Gloss Shine
4 in 1 — Leather | Plastic | Rubber | Vinyl
450ml * 280g, MOQ 2400pcs

Car Care Products & Spray Paint
Comma dedicates to provide our clients best products to meet their markets strategy. We help them with promotions, improving the products formula and providing diversity of choice of designs, short delivery time and everything to grow their market share.
Contact us to know more.
—Car Care Experts—
Based in Guangzhou city, China. We have a strong strength in R&D, which has been developed more than 500 kinds of car care products.