Capacity: 500 ml
Item Number: C1-29
QTY/CTN: 24 PCS
Color: Colourless
State: Liquid
Application: Leather Material
Size: L:92mm W: 51mm H: 240mm (L: length, W: Width, H: height)
THIS® Leather Polish is a multi-action formula that cleans, moisturizes and protects leather. Natural cleaners and oils condition leather, restoring its suppleness and sheen.Helps prevent leather from drying out and cracking.
Safe for many surfaces – Will also work on durable, vinyl, compound, faux and other leather or leather-like surfaces.
Easy to use – simply spray on and wipe off to eliminate almost any surface stain and give new life to your leather.
Effective and Safe – Works to remove dirt, debris, stains, and grime without using harsh chemicals.
Premium Formula – Developed by leather experts to deliver top quality results.
Extend the Life of Your Leather – Routine cleaning and conditioning can help quality leather goods to last a lifetime.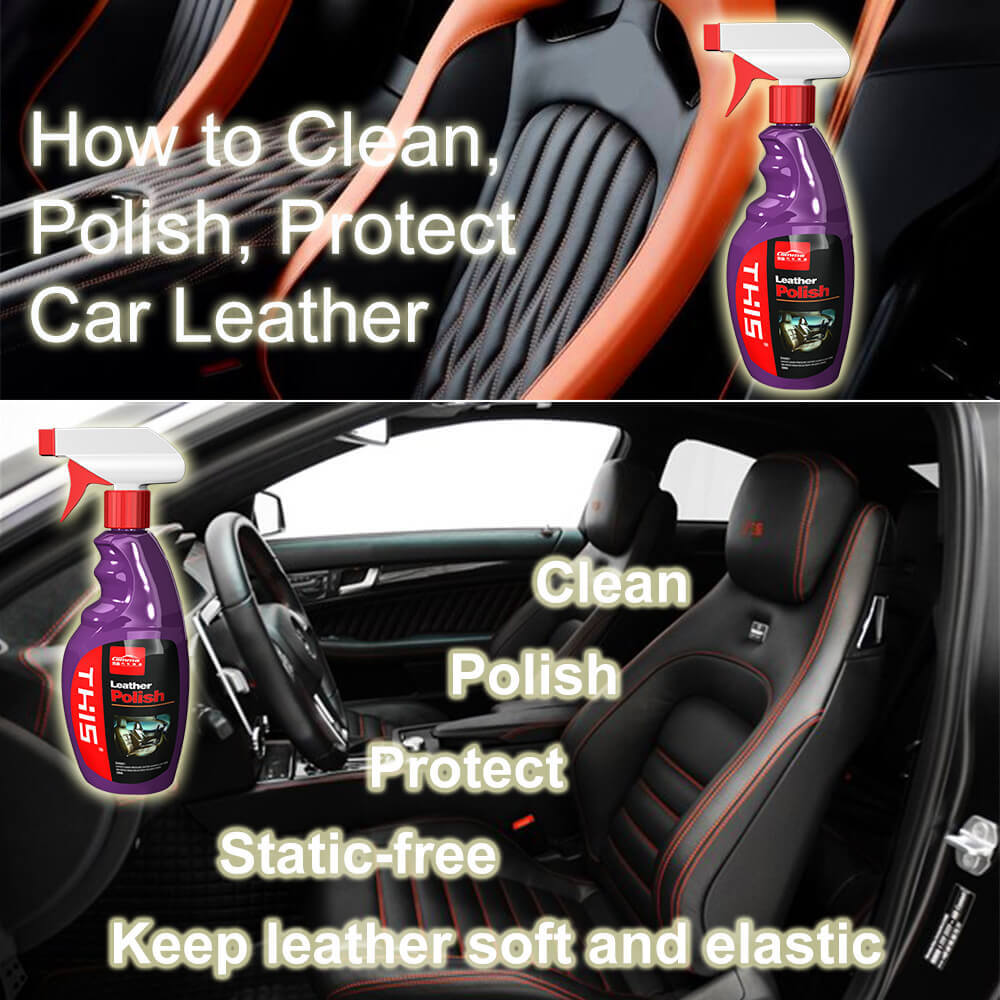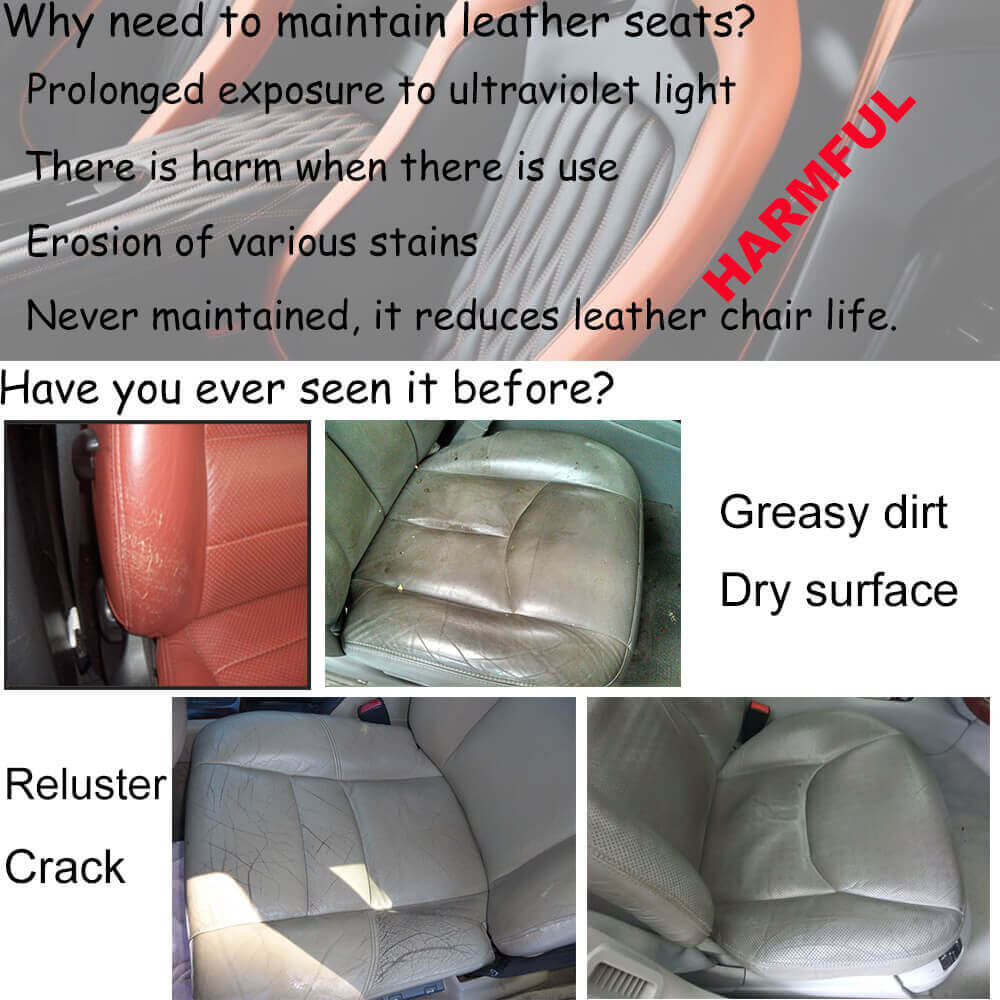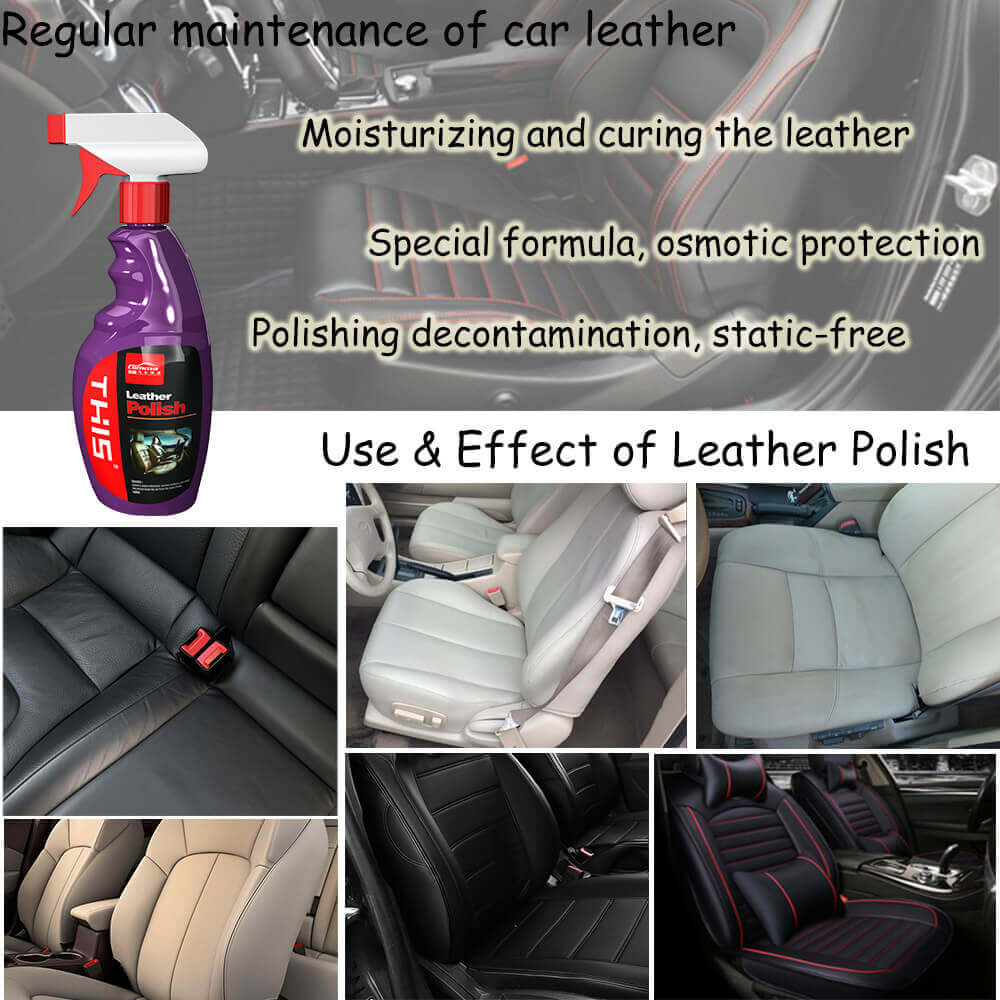 Spray directly on the surface to be cleaned.
Allow penetrating briefly.
Wipe with a soft cloth.
FOR BEST RESULTS: First test an inconspicuous area before use.
Keep away from children.
Do not contact with the skin for a long time.
In case of contact with eyes, please flush with a great of water and go to the hospital immediately
Store in a cool and dry under 50℃ place, and avoid direct sunlight.
Keep away from flame, spark and another kind of ignition.
More Information

| | |
| --- | --- |
| Type | Cleaner & Wash |
| Place of Origin | Guangdong, China |
| Brand Name | THIS |
| Model Number | C1-29 |
| Weight | 3.6kg |
| Use | Cleaning all kinds of the stains |
| Expiration Date | 3 years |
| Carton size | 666*96*281mm |
| Qty/CTN | 12pcs Leather Care |
| G.W./CTN | 3.9kg |
| N.W./CTN | 3.6kg Leather Cleaner |
| Content | 500ml |
| N.W/CAN | 225g Leather Restoration |
| Bottle | Plastic bottle |
| Bottle size | 110*45*227mm |
| Cap size | 28*93*38*58mm |
| Bottle weght | 80g |
1.IS ONCE I SPRAY IT INTO A MICROFIBER TOWEL AND RUBB IT ON MY LEATHER SEATS DO I HAVE TO LEAVE IT FOR A COUPLE OF MINUTES THEN WIPE OFF WITH A SECOND MICROFIBER TOWEL?
You can spray it onto the microfiber, buff in and wipe off right after with either a second towel or with the opposite side of that towel.
2.CAN I USE THIS PRODUCT WITH LEATHERETTE SEATS?
Yes.
3.CAN THIS BE USED ON OLD RUBBER FLOOR MATS?
While it is safe for rubber, we want to advise to be sure to not use in an area where a slippery surface is not desired.
4.IS THE LEATHER POLISH OK FOR IMITATION LEATHER E.G.ARTICO?
It should be okay to use, we suggest testing it first in a small area.
5.CAN I USE THIS ON BROWN LEATHER SHOES?
This product is intended for car leather. If you try on your shoes, please test it first on a small, inconspicuous area. Never spray directly onto the shoe; spray onto a cloth and then wipe on.
6.CAN I USE THIS PRODUCT ON LEATHER STEERING WHEEL?
You can absolutely use this product on your steering wheel.
7.IS THIS PRODUCT SAFE TO USE IN WHITE LEATHER?
Yes, this product is safe to use in white leather. However, follow all label instructions including testing on a small inconspicuous area first.