Tire Foam Cleaner – 650ml
Capacity: 650 ml
Item Number: C1-17
QTY/CTN: 24 PCS
Color: White
State: Foam Spray
Application: Car Tire
Size: D 62 H 275 mm (D: diameter, H: height)
THIS® Tire Foam leaves a deep, black, rich shine. It can quickly penetrate, lifts and releases dirt and road grime leaving behind a rich, dark shine. Prevent tires from being aging, cracking, colour fading. Clean your tires and give them a long-lasting shine. It is harmless to the car tires.
Provides an extremely high level of shine that dries to the touch

Nanotechnology combined with Sun-Stop provides protection against the sun's UVA/UVB rays

Helps prevent premature fading and cracking of your tire's sidewalls

Will not spin-off on to side panels

No wiping required – Just spray on and walk away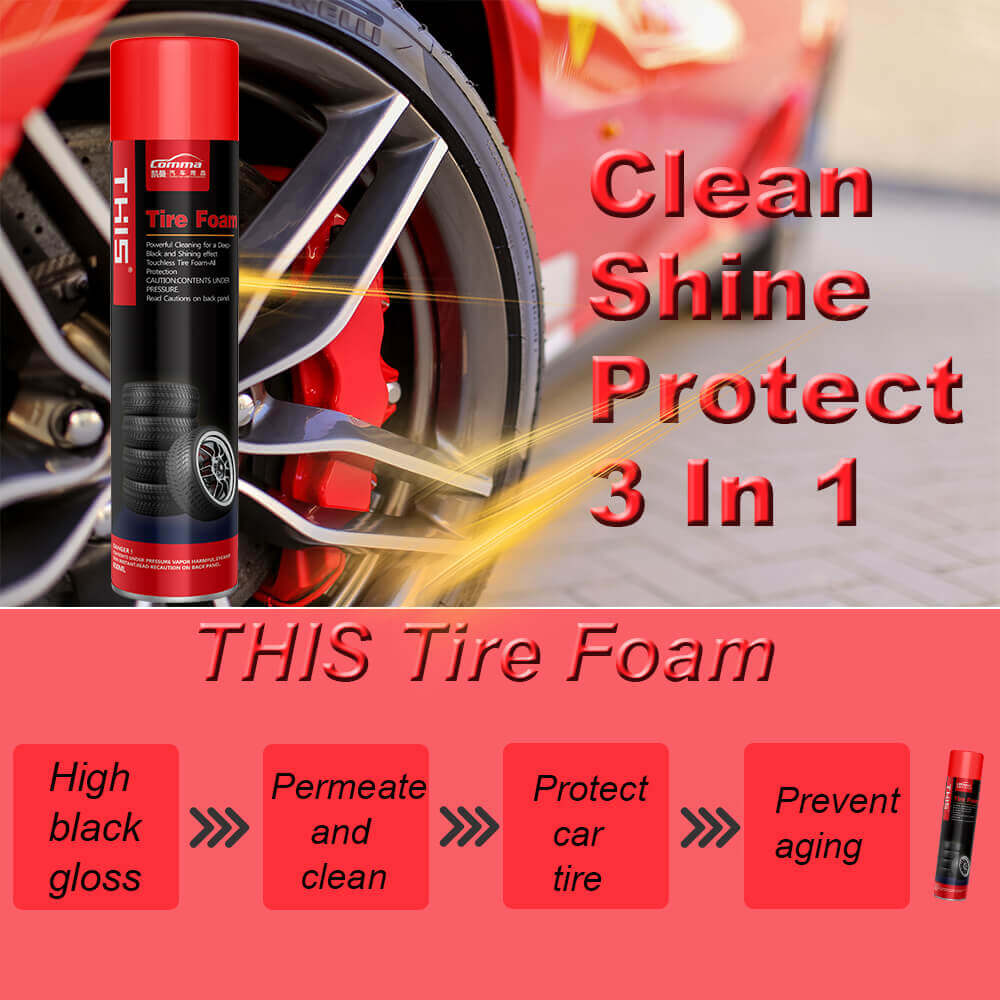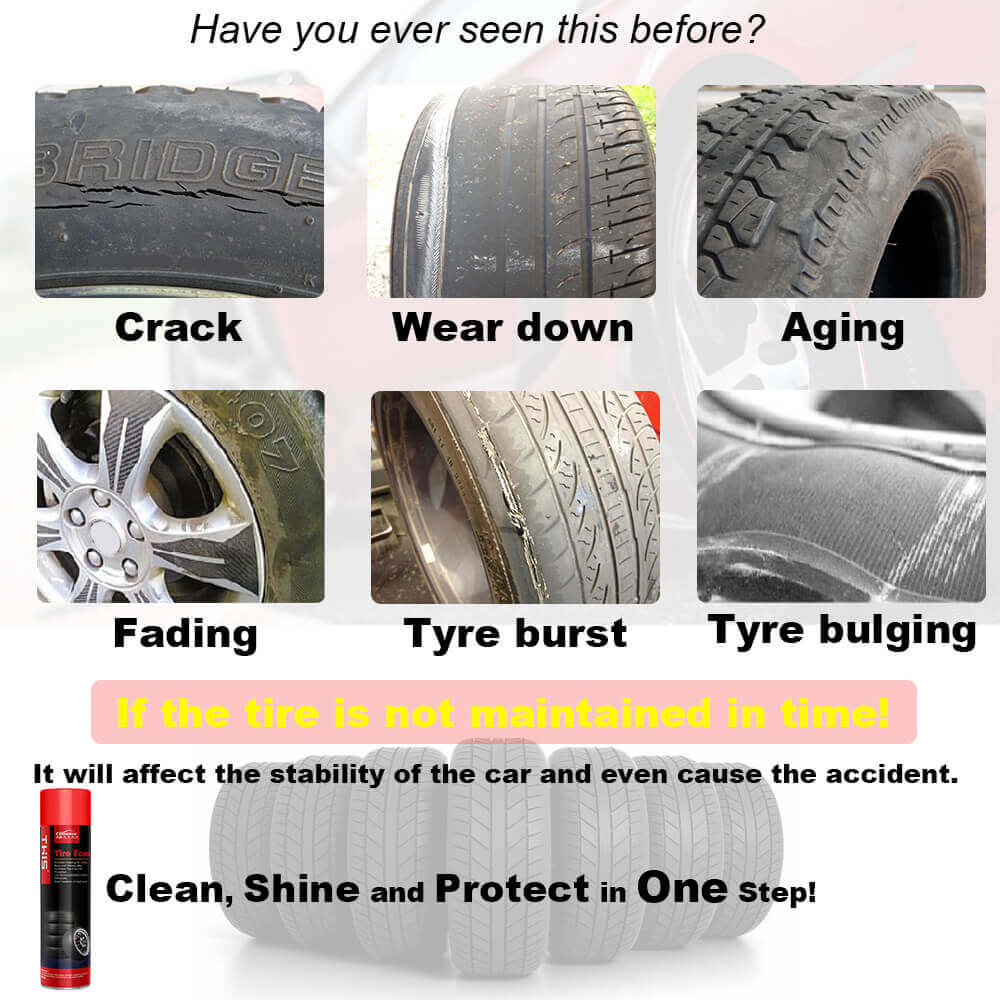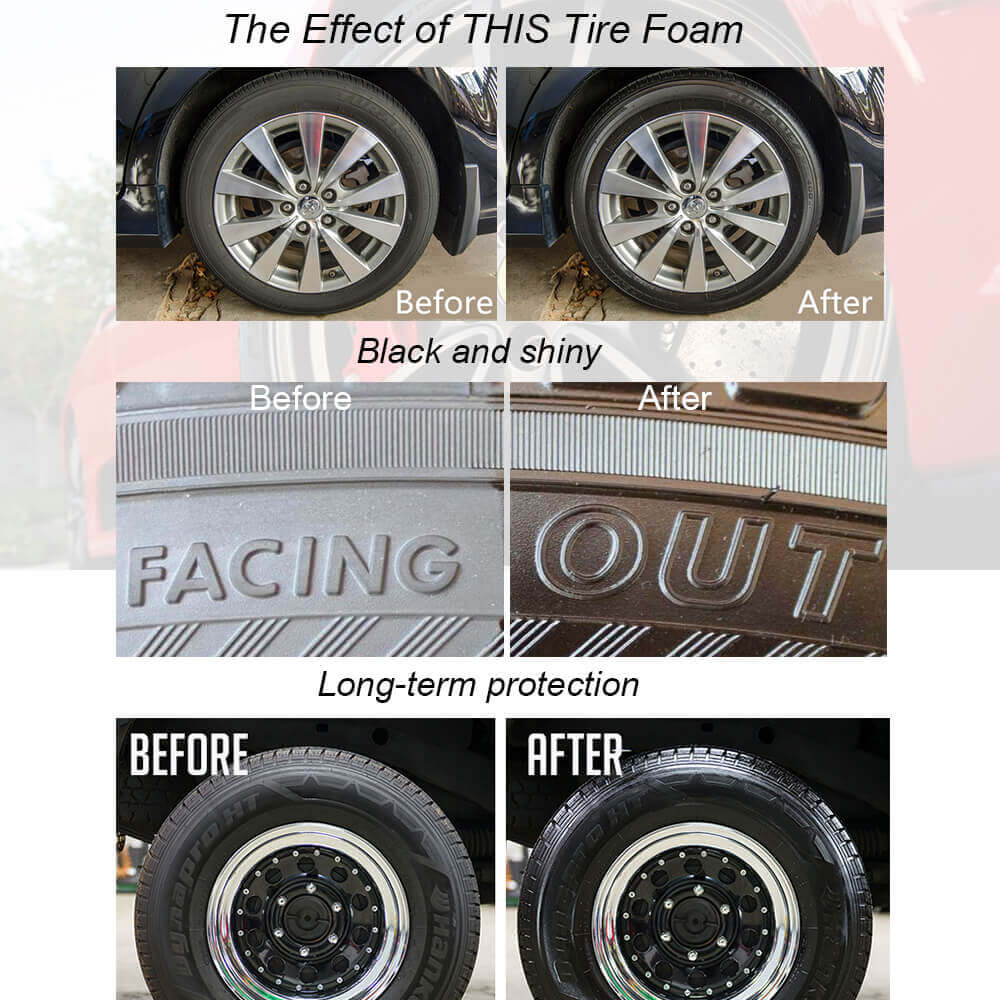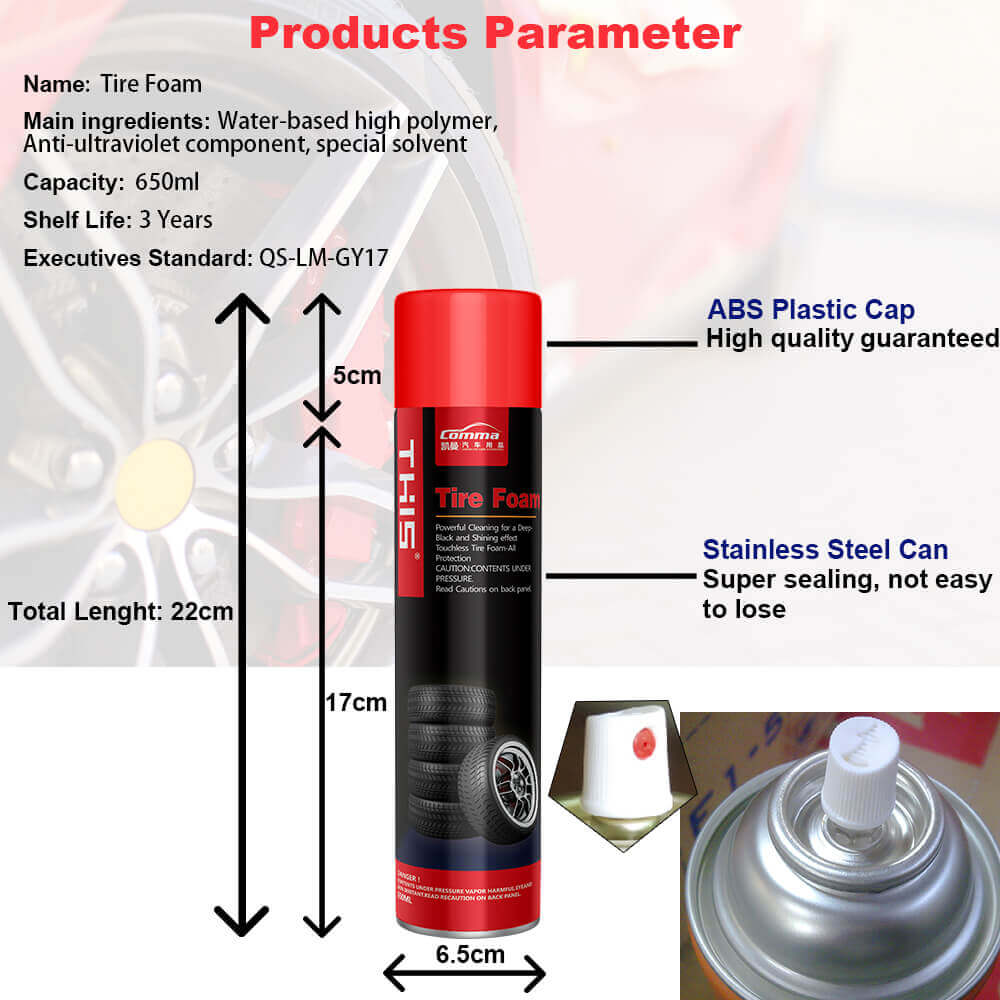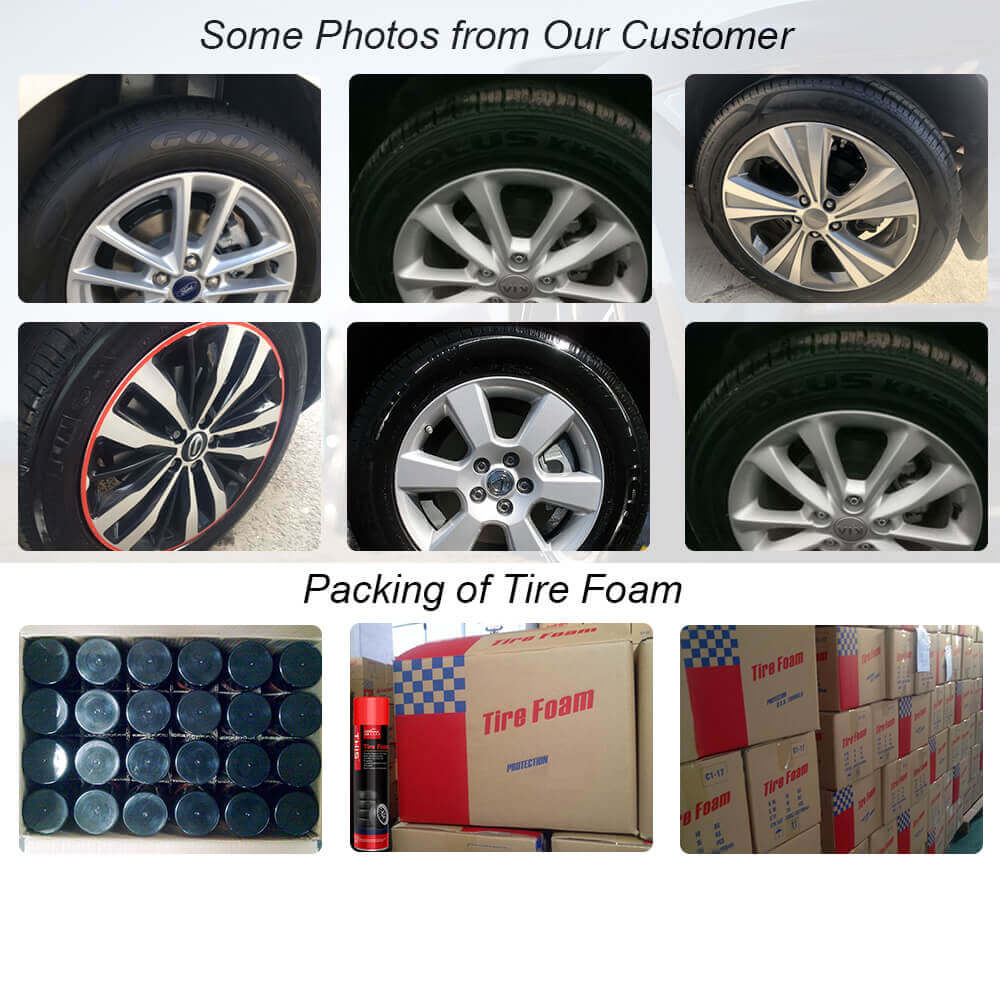 More Information

| | |
| --- | --- |
| Type | Cleaner & Wash |
| Place of Origin | Guangdong, China |
| Brand Name | THIS |
| Model Number | C1-17 |
| Weight | 460g |
| Use | Cleans tires |
| Expiration Date | 3 Years |
| Packing | 24pcs/ctn |
| Volume | 650ML |
| State | Foam Spray |
| Usage | 30g/tire(Personal habits) |
| Storage temperature | Below 50℃ |
| Application | All tires |
| Features | Cleans tires witnin minutes without wiping and leaves a lustrous shine |
| Spray angle | No more than 45° |
| Degree of damage hubs | Zero |
Shake well before use. Apply to wet or dry tires.
Spray foam 6 inches from tires in a circular and steady sweeping motion. Ensure full, even sidewall coverage.
Allow drying (5-10 minutes).
For Best Results: First, wash or rinse excessively dirty or muddy tires. Safe for all wheel surfaces.
Disposal: Offer empty container for recycling or discard in trash.
Cleans, shines and protects in one step, just spray and walk away
Intense foam activates on contact floating dirt away without scrubbing
Conditioners nourish and restore your tire's deep black look
Blocking agents protect from harmful elements that can cause cracking and fading.
Keep out of reach of children.
Use only on sidewalls, not treads.
Avoid overspray on treads, brakes or floors.
Do not use on cycle tires. Brake dust and other residues from tire can spot driveway.
To avoid, rinse driveway immediately after use.
Contents under pressure. Do not puncture or incinerate container.
Do not expose to heat or store at temperatures above 50°C. / 122 F
1.Need I wipe the tires after spraying?
Do not need to wipe, just wait for its natural air-dry, allow to dry (5-10 minutes).
2.Why can't I spray out the liquid?
Most of the pressure tank should keep the spray nozzle upright, and the spray angle is not less than 45°.
For Best Results: First wash or rinse excessively dirty or muddy tires.
3.Will it damage or corrode the tires?
This product will not damage or corrode the car tires, but do not spray to the wheels.
4.How often clean the car tires?
Clean once for half a month and one bottle can be used for 2-3 months to prolong the tire service life.