THIS Foam Fire Extinguisher conforms to the national standard, has the formidable complementarity, may extinguisher the combustible solid fire, also may use in the
HOME SAFETY – kitchen, automobile, car, office, RV, UTV, boat, bbq, vehicle, workshop, garage, and camping.
TRUSTED – Mini Fire Stop is trusted by homeowners and fire professionals globally.
PREMIUM & RELIABLE – Eliminates flames by suffocating and cooling fire core to prevent re-ignition.
NO FUSS & EASY CLEANUP – Simply wipe, leaves no residue. Non-toxic, non-irritant and fully Biodegradable.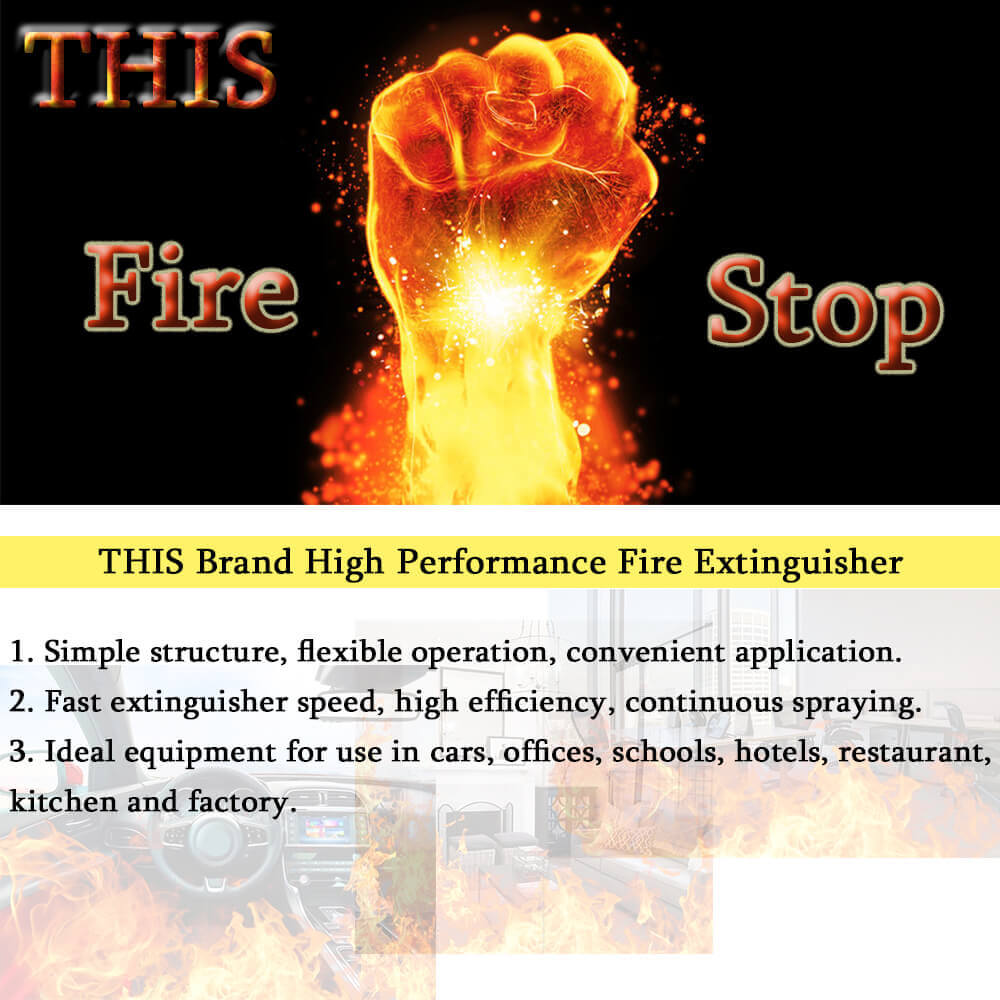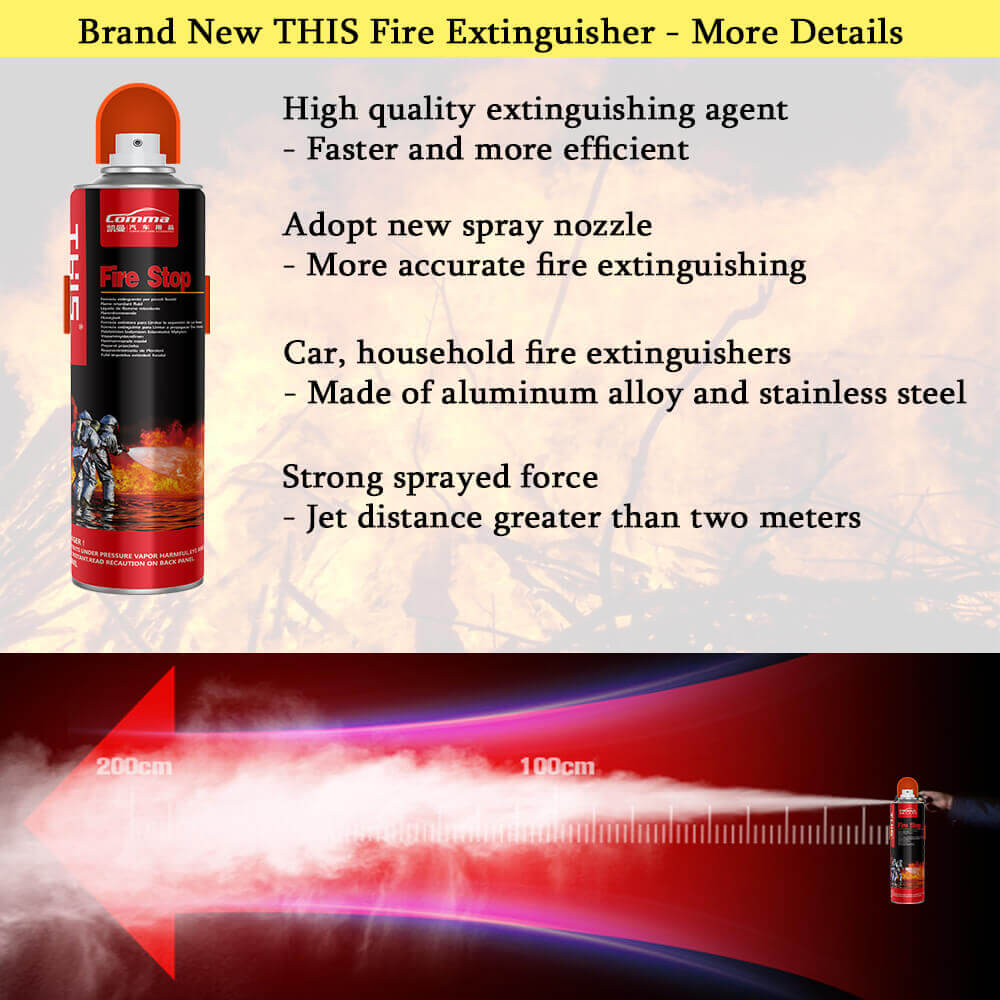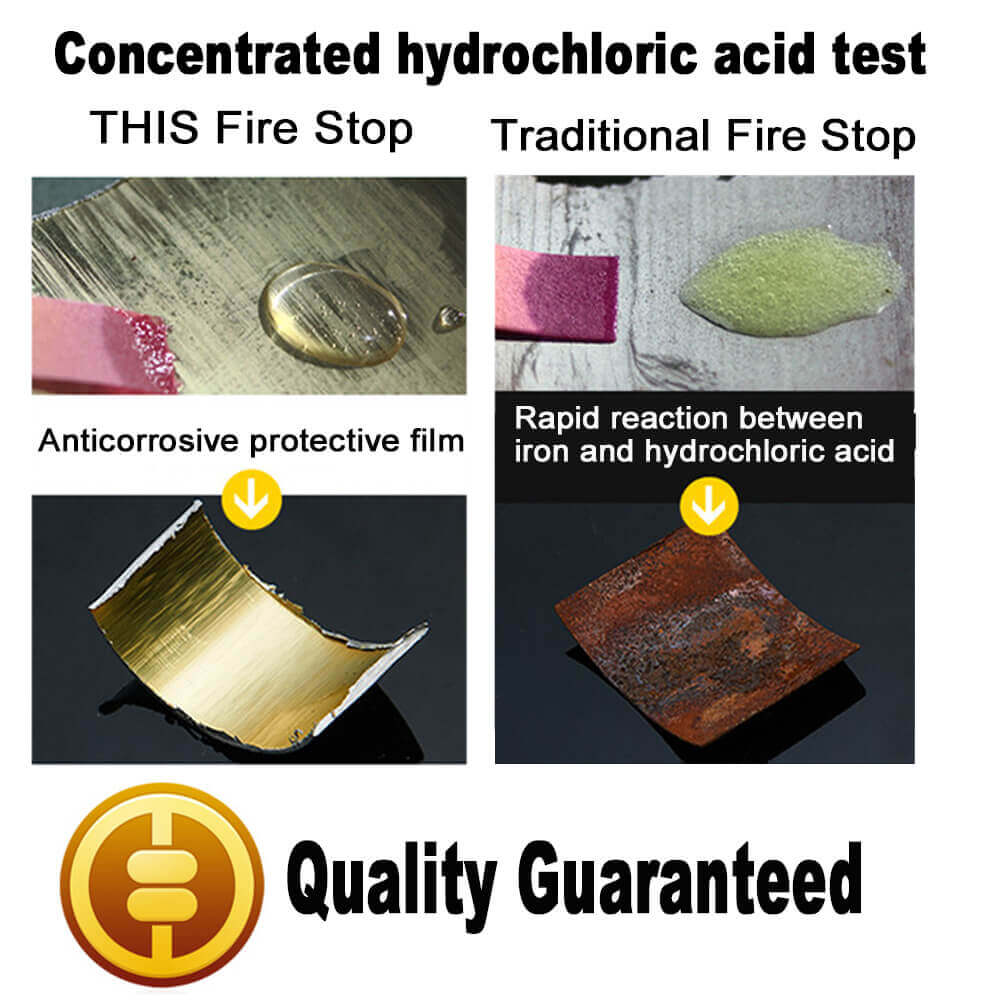 More Information

| | |
| --- | --- |
| Place of Origin | Guangdong, China |
| Brand Name | THIS |
| Model Number | C1-25 |
| Carton Size | 30x 23 x 27cm |
| QTY/CTN | 24pcs |
| G.W. | 7.6kg |
| N.W. | 7.3kg |
| Content | 500ml |
| N.W/CAN | 450g |
| Can size | 65*198mm |
| Cap size | 35*29mm |
| Can weight | 157g |
| Type | aerosol foam type |
Pull the Pin at the top of the extinguisher. The pin releases a locking mechanism and will allow you to discharge the extinguisher.
Aim at the base of the fire, not the flames. This is important – in order to put out the fire, you must extinguish the fuel.
Squeeze the lever slowly. This will release the extinguishing agent in the extinguisher. If the handle is released, the discharge will stop.
Sweep from side to side. Using a sweeping motion, move the fire extinguisher back and forth until the fire is completely out. Operate the extinguisher from a safe distance, several feet away, and then move towards the fire once it starts to diminish.
Be sure to read the instructions on your fire extinguisher
Used for home, car, shop and factory.
Simple structure, flexible operation, convenient application Fast extinguishing speed, high efficiency.
Non-Toxic, Environmentally Friendly formula.
Ideal equipment for use in cars, offices, schools, hotels, restaurant, kitchen and factory.
Keep out of reach of children.
Avoid contact with eye, skin and clothing.
Can not be used to extinguish the fire of live equipment, otherwise, it will threaten personal safety.
Store in dry, cool, ventilated place.
Avoid high temperature or sunlight directly.
Remove the dust and clear the nozzle often, keep it unobstructed.persist.
1.WILL THIS WORK ON OIL FIRES?
Do not use on fire of combustible gas and electrical fire.
2.Can the cans be safely stored in my car?
Fire Stop can store in car, but the storage temperature should not above 40℃.
3.WHAT DISTANCE WILL THIS SPRAY?
Within 2m.
4.WHAT IS CLASS B C FIRES?
This is easy to find through Google: http://www.brkelectronics.com/faqs/oem/what-do-the-abc-ratings-mean-on-fire-extinguishers
5.DOES THIS ITEM COME WITH A MOUNTING BRACKET?
YES.