Self-spray Crack Repair – 450ml
Capacity: 500ml
Item Number:

 

C1-93
QTY/CTN:

 

24 PCS
Application: Sealing small gaps and cracks
Shelf Life: 3 Years
Self-spray Crack Repair - 450ml. Suitable for multiple surfaces. It's quick-drying. Do - It - Yourself Crack Resistant. Color: Black, Transparent, White.
Additional information
| | |
| --- | --- |
| colors | Black, Grey, Clear, White |
| size | 450ml |
Features
THIS® Self-spray Crack Repair is specially developed for waterproofing repair of pipe roots, pipe openings, corners, roof cracks, slotted wirings, and other weak and leaky points.
Quick-drying
Suitable for multiple surfaces.
Available in a variety of colors.
white|black|transparent|gray
 With just one spray, cracks can be easily repaired whether they are in the walls or on the floors.
Application
Sealing small gaps and cracks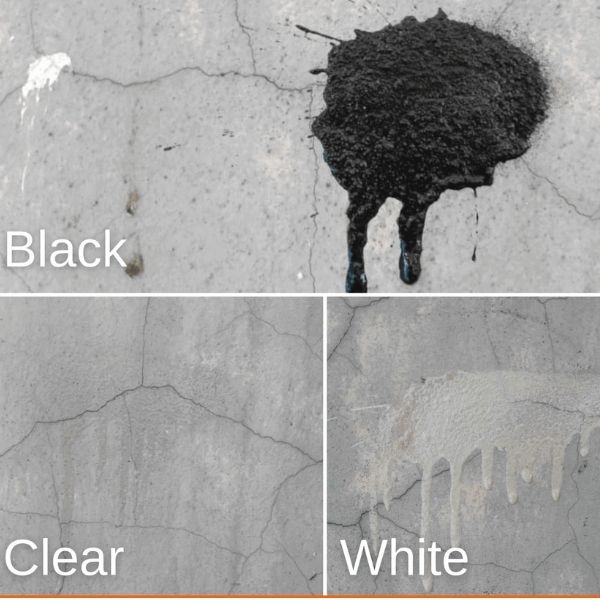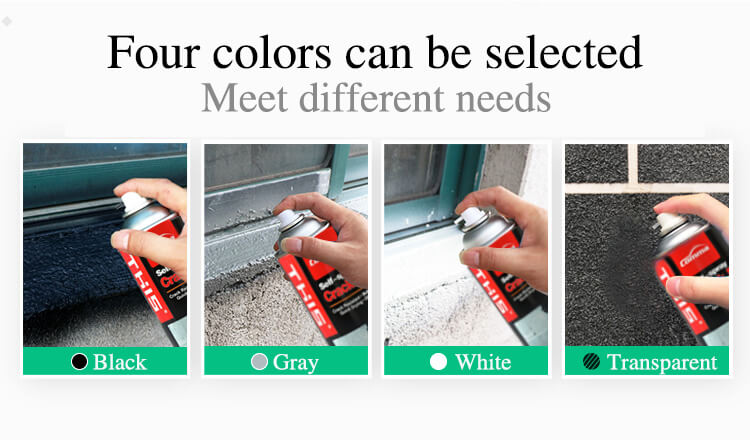 High-temperature resistance

Instructions
Clean the base surface, remove surface dust, remove impurities and dirt, keep the surface solid and clean.
Treatment of large seams: if the seams are larger than 5mm, use fiberglass or other materials to cover in advance.
Shake the bottle before use, spray evenly on the surface to be repaired, and spray once again after an hour (2 sprayings are recommended).
The surface drying time is 20-30 minutes, and the curing time is about 24 hours, subject to the actual curing time.
Repair Cracks just with one spray!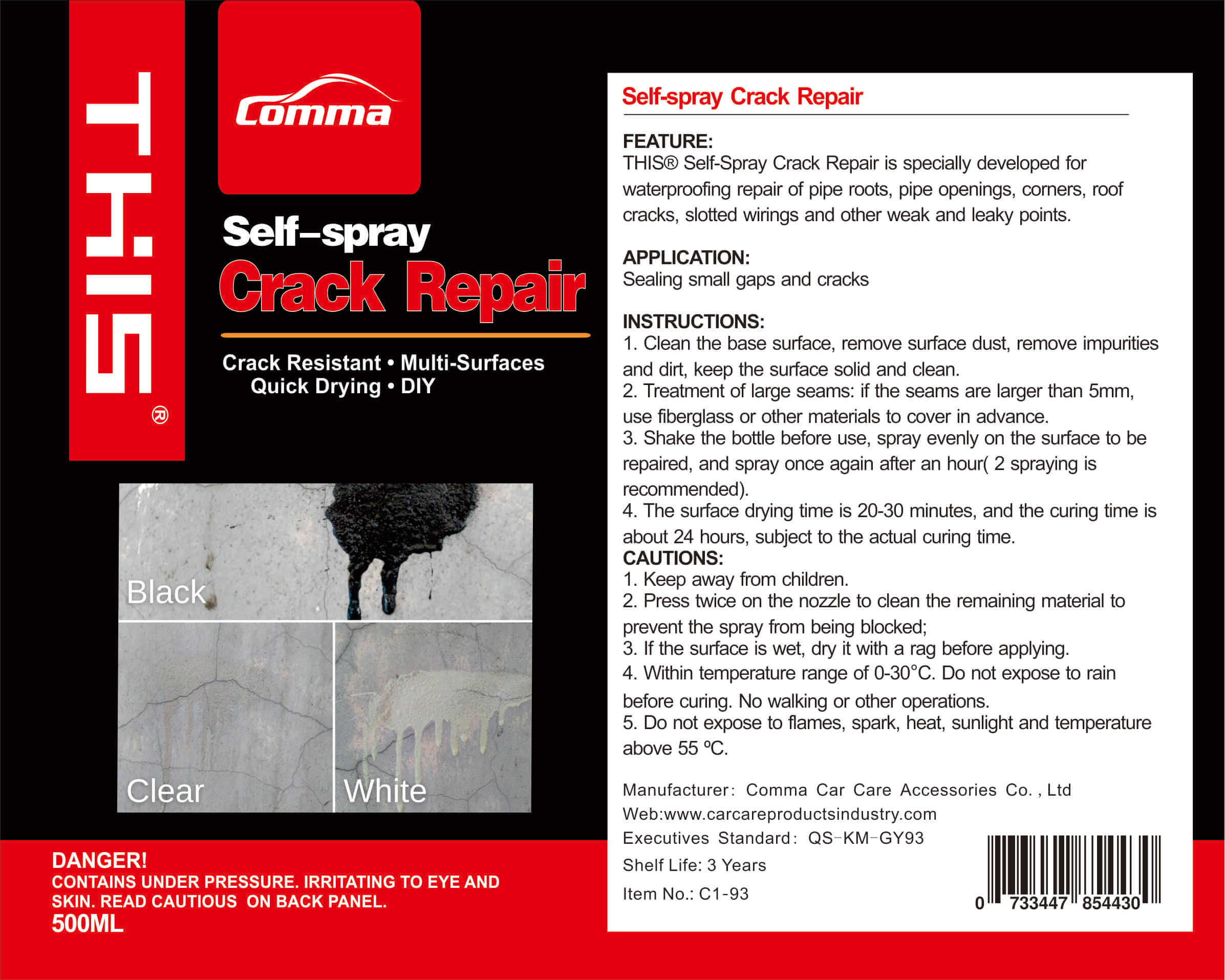 Cautions
Keep away from children.
Press twice on the nozzle to clean the remaining material to prevent the spray from being blocked.
If the surface is wet, dry it with a rag before applying.
Within the temperature range of 0 – 30℃. Do not expose to rain before curing.No walking or other operations.
Do not expose to flames, spark, heat, sunlight, and temperature above 55℃.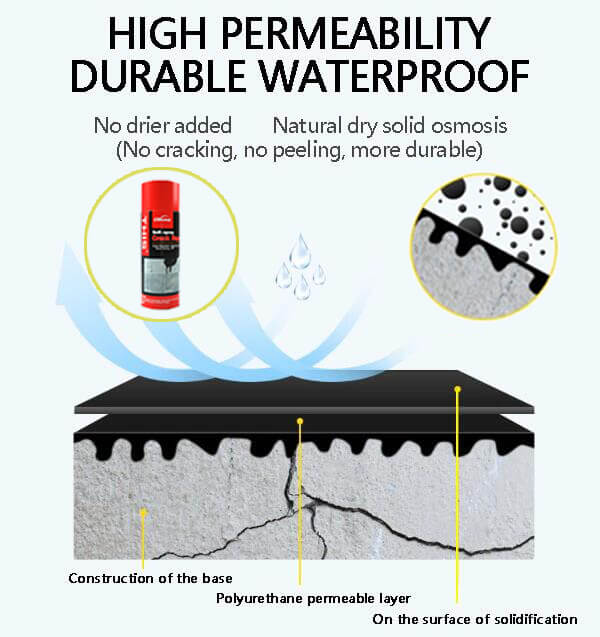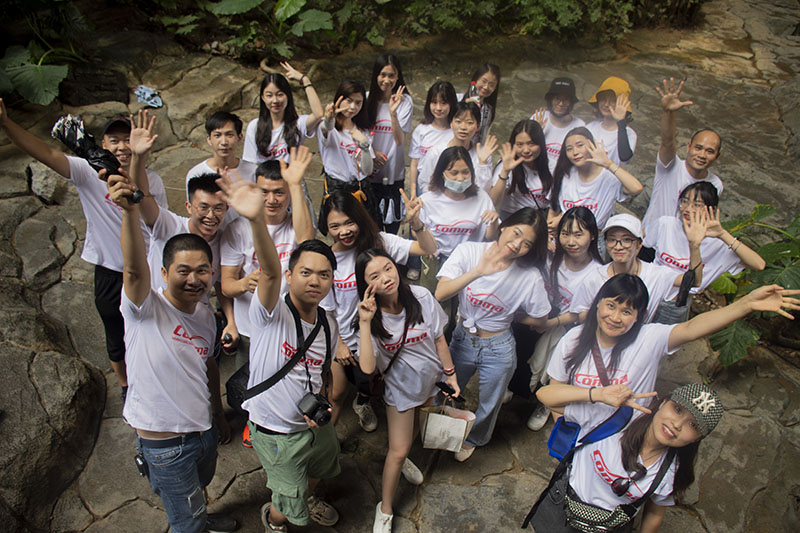 Guangzhou Comma Car Care Accessories Co., Ltd. which was established in 2009, is a focus on automotive beauty and car care professional research, deep processing, and sales as one of the integrated enterprises. We have a strong strength of R & D and have been developed more than 100 kinds of car care products. Our products are sold to more than 90 countries and districts. The market share of the products is forefront in domestic and foreign counterparts.