All-Purpose Foam Cleaner – 650ml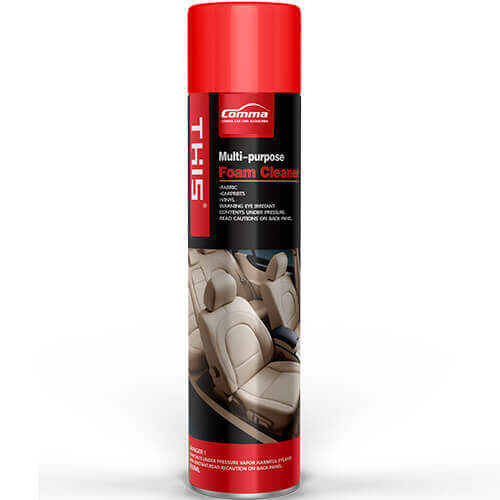 Application
Vinyl and fabric upholstery, Formica, bathroom fixtures, asphalt or ceramic tile, etc.
Bottle Size
62(D)  x  275 mm(H) (D: diameter, H: height)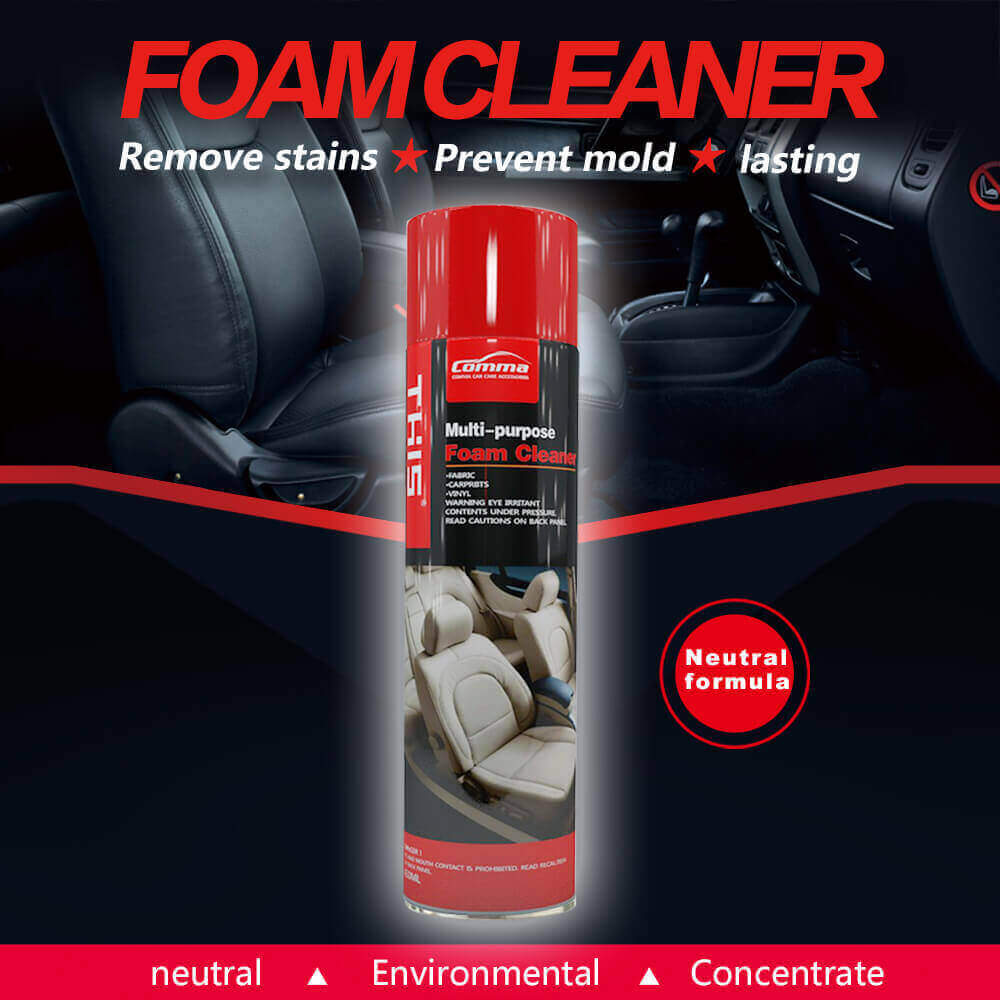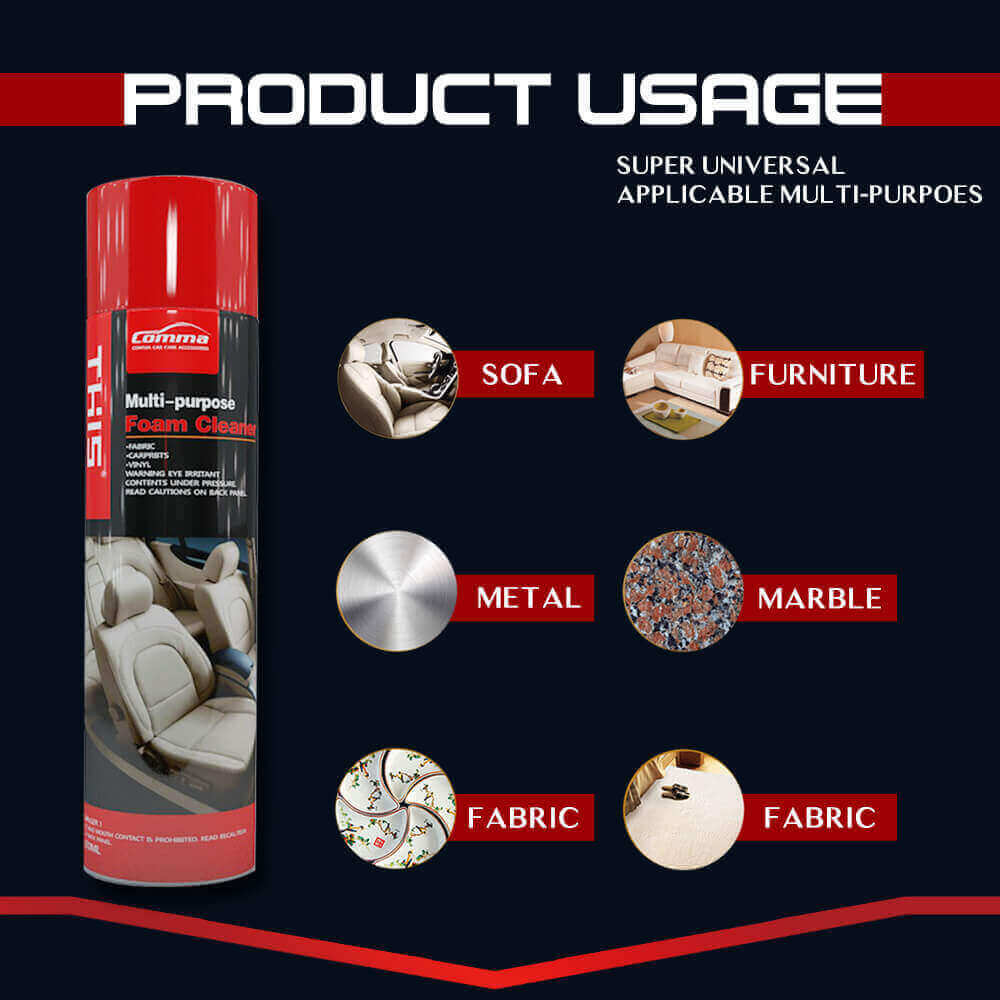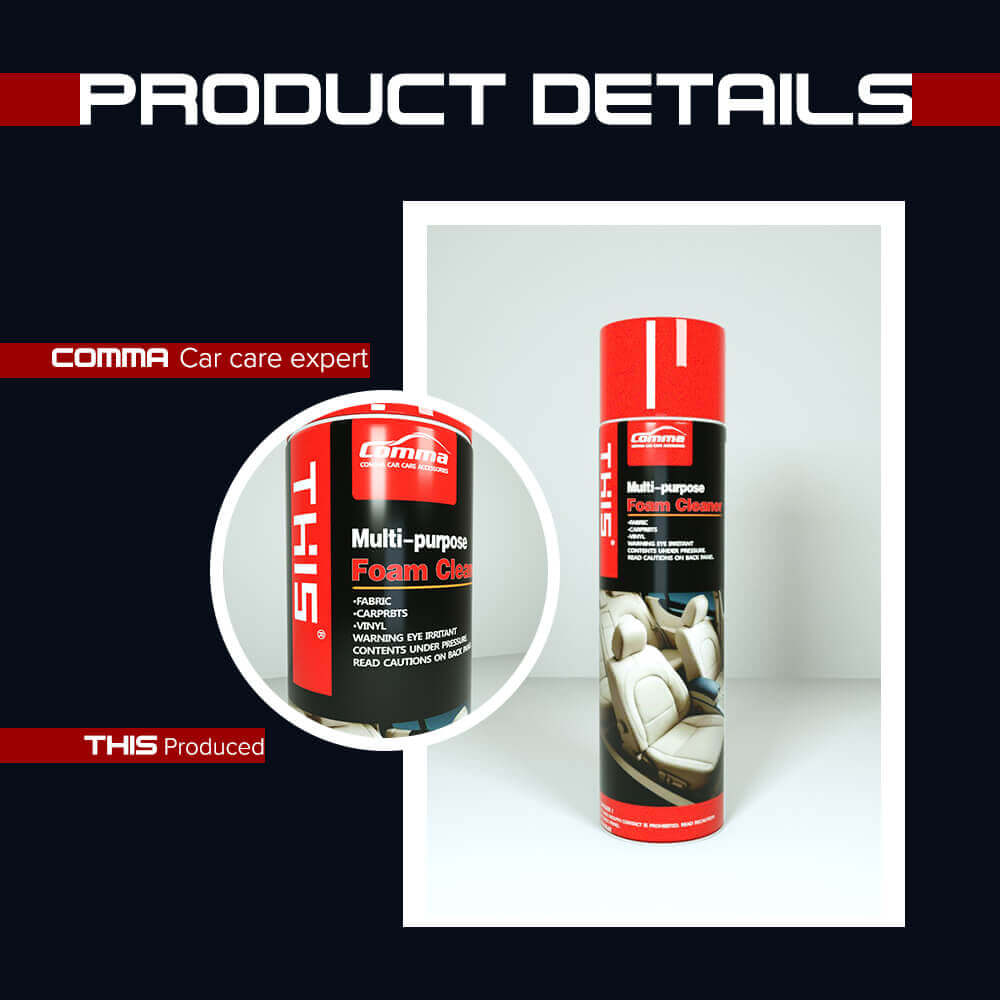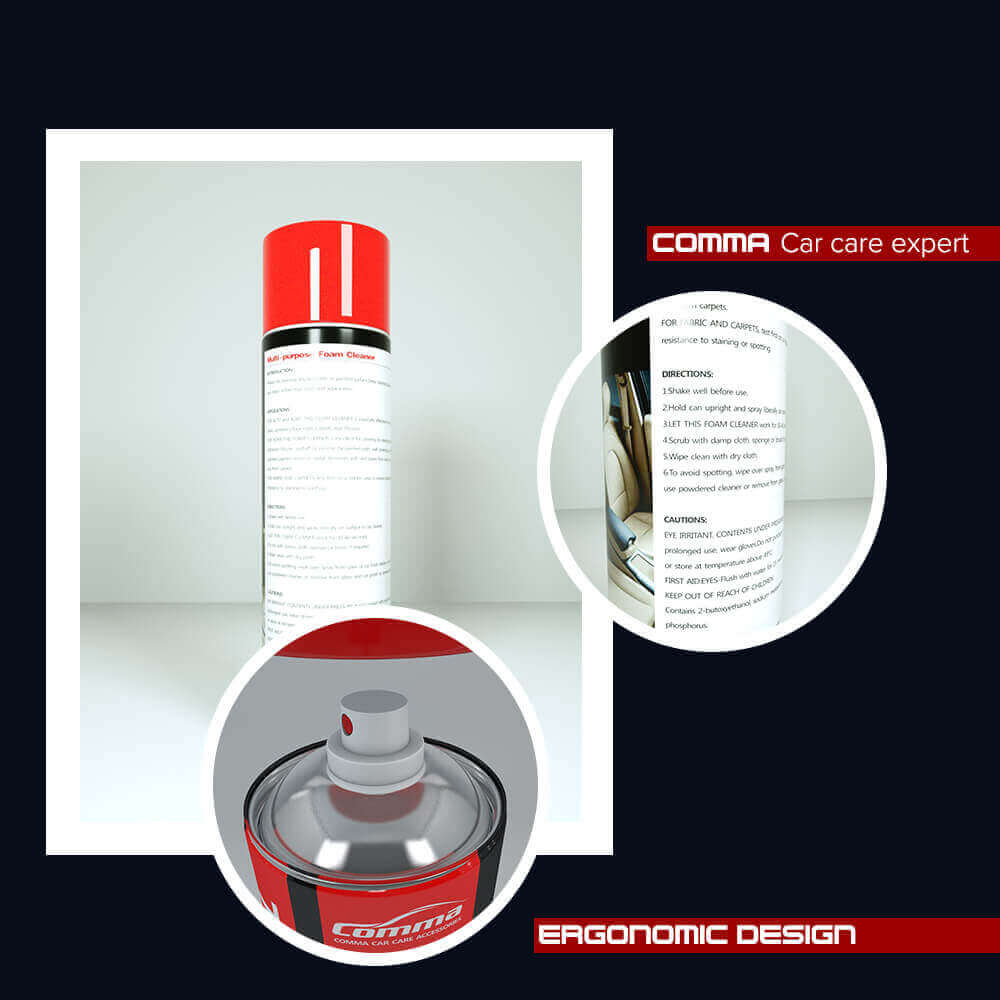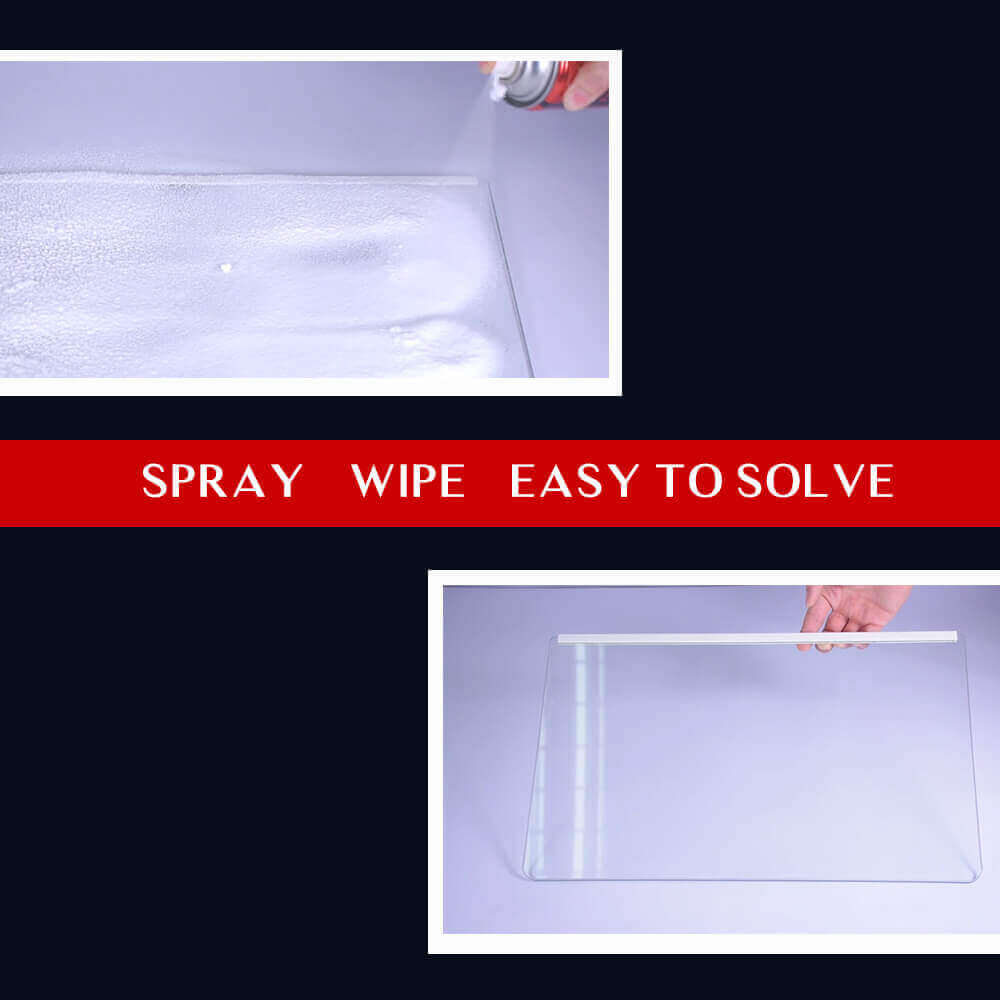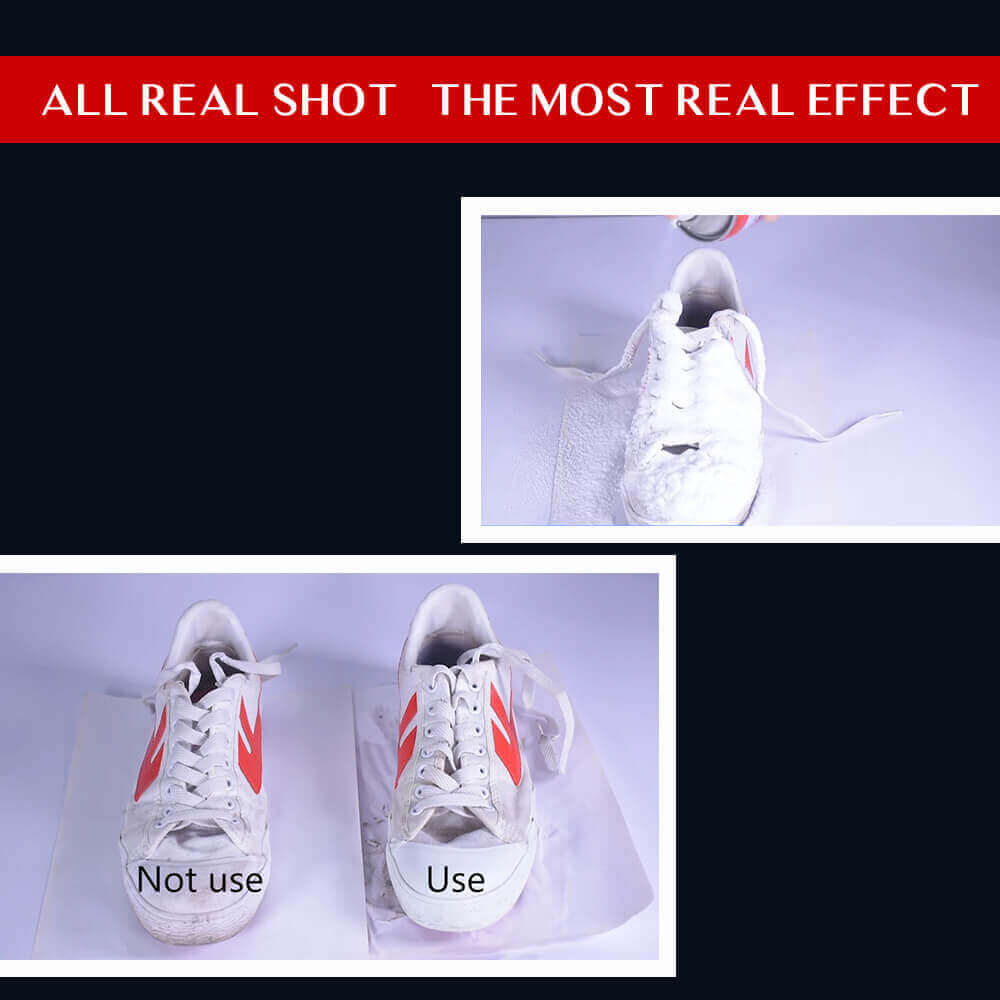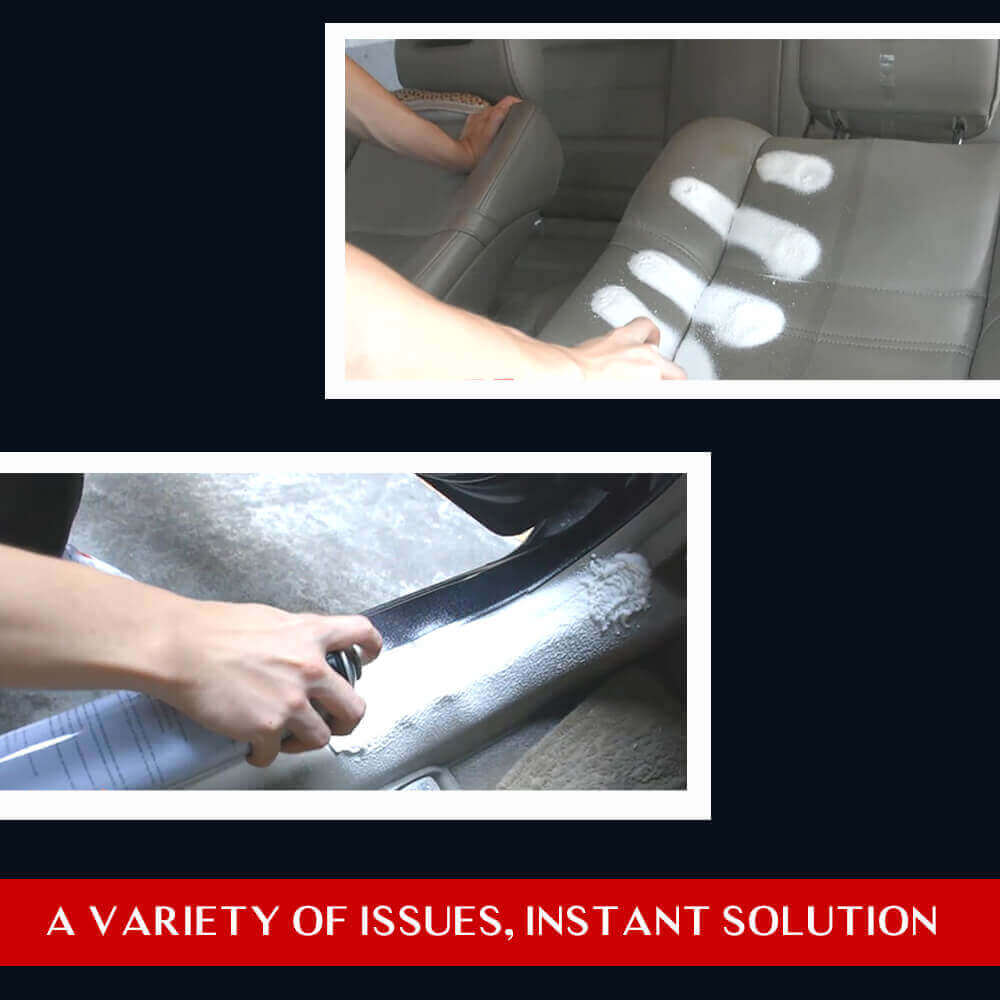 Features
THIS® Powerful Multi-purpose Foam Cleaner can clean foaming action lifts dirt deeply, helps restore true color, works great on your car's fabric and vinyl upholstery, floor mats, and carpets. It's great for auto, boat and home use, works on many washable surfaces including painted walls, fixtures, tile, and more.
Application
Shake well before use.
HOLD CAN UPRIGHT and spray liberally on the surface to be cleaned.
Let foam work for 30 to 40 seconds.
Scrub with damp cloth, sponge or brush if required.
Wipe clean with dry cloth.
Why buy this product?
Powerful multifunctional foam cleaner
Deep cleaning foaming action lifts dirt, helps restore true color
Suitable for cars, boats, and homes, including your automotive fabric and vinyl interiors, floor mats, and carpets
This multifunctional foam cleaner product can be used on many washable surfaces, including painted walls, fixtures, tiles, etc. Except for glass and delicate dashboard screens. And it can be used on almost all internal or external surfaces! This means that this product can clean furniture, fabrics, canvas, leather, vinyl, plastic, rubber, bird droppings, grease, sap, metal, wood finishes, and more!
Attention
Keep out of reach of children.
Do not use near fire or naked flame.
Do not puncture or incinerate even if empty.
Keep in a cool and dry place out of direct sunlight.
Do not store above 50°C (122 F).
Never spray at eyes or face.
Q&A
1.What surface can I use to clean?
Artificial leather, plastic products, various furniture, thresholds, household appliances, wallpaper, exhaust fans, range hoods, gas stoves, etc. And it can be conveniently used inside and outside vehicles, motorcycles, yachts, such as velvet cushions, instrument panels, side panels, and
ceiling.
2. Will there be an unpleasant smell after spraying?
This product contains lemon essence, so it will leave a lemon aroma after spraying.
3.Will this product damage the cleaning surface?
THIS Foam Cleaner will not corrode or damage the clean surface. The foam cleaner will not corrode or damage the cleaned surface. However, we recommend that you can test it in a small area that is not obvious. If there is an adverse reaction, please stop it immediately.
4. Is this product harmful to the skin?
Short-term contact will not cause damage to the skin, but we recommend that the contact time should not exceed half an hour.
5. How to use this brush Cap?
The brush is not used for cleaning leather sofas but can be used for car ceilings, carpets, etc.
6. The speed of defoaming is fast or slow?
The defoaming speed is medium, the penetration time and reaction are complete, and the cleaning ability is strong.
The email will be sent to our sales team. And we will not share your information with 3rd party. Please send an email to [email protected] if you need further assistant.