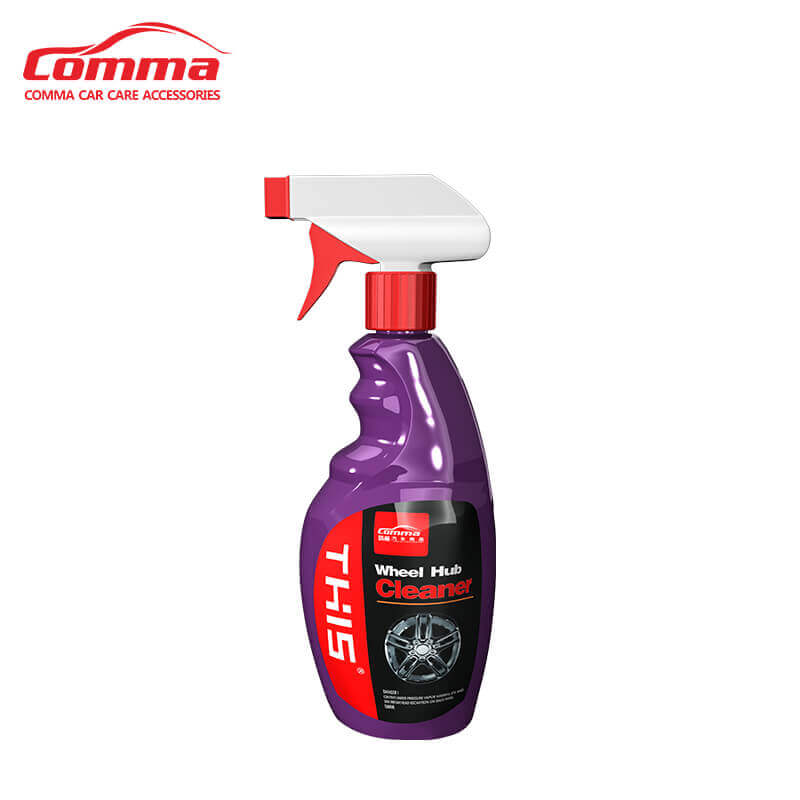 Bottle Size
92mm (L)  x  51 mm(W) x  240mm (H) (L: length, W: Width, H: height)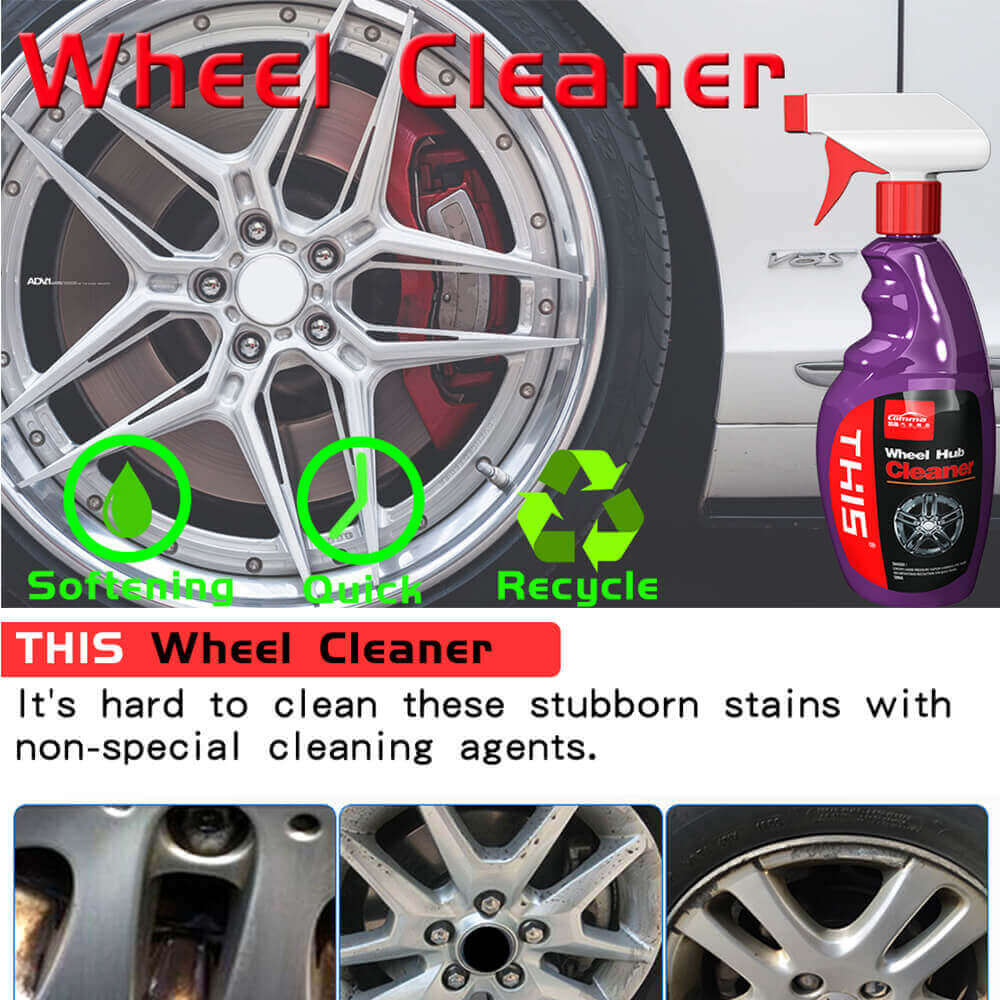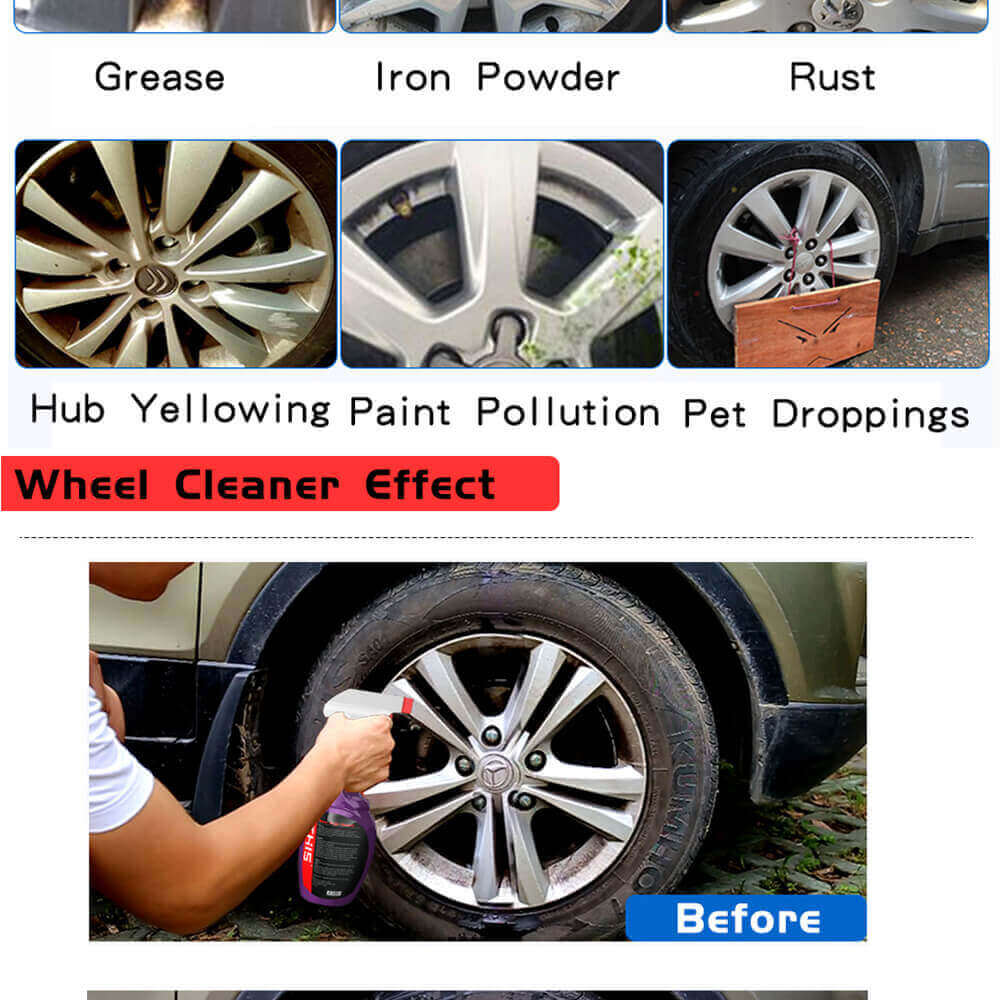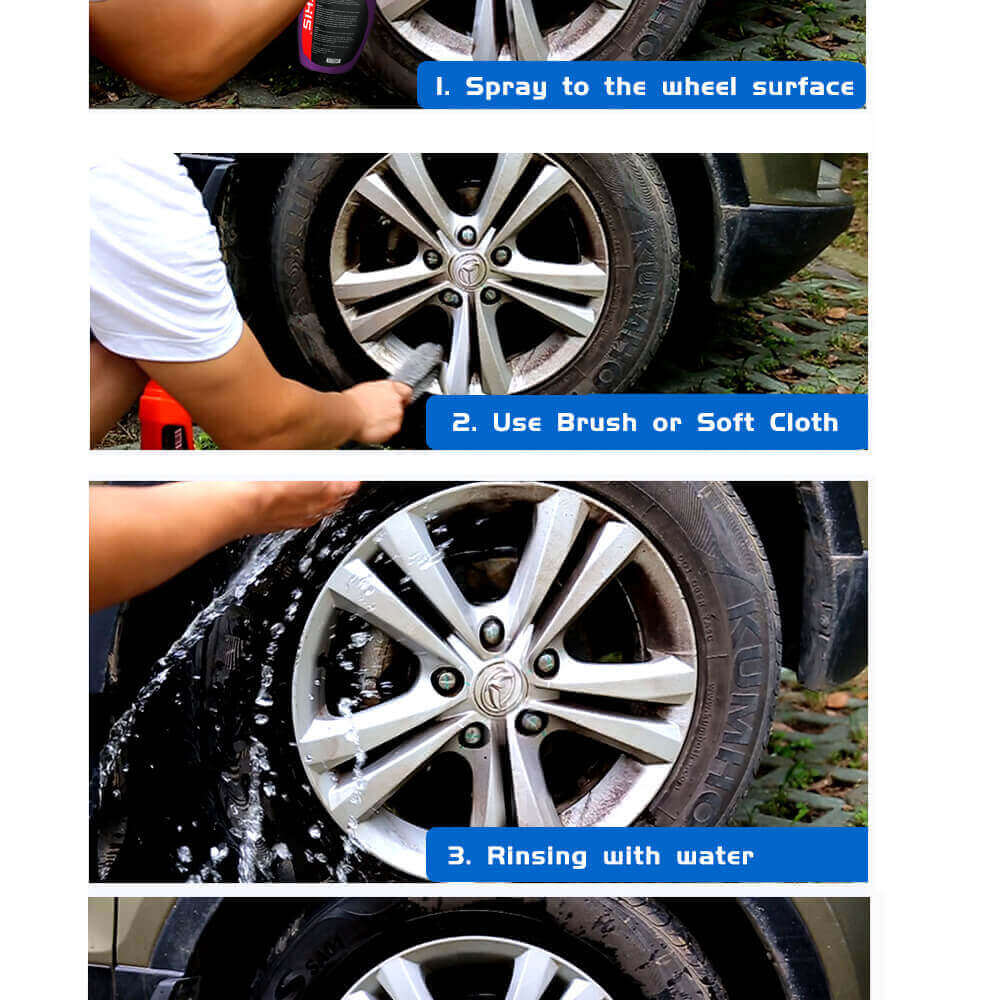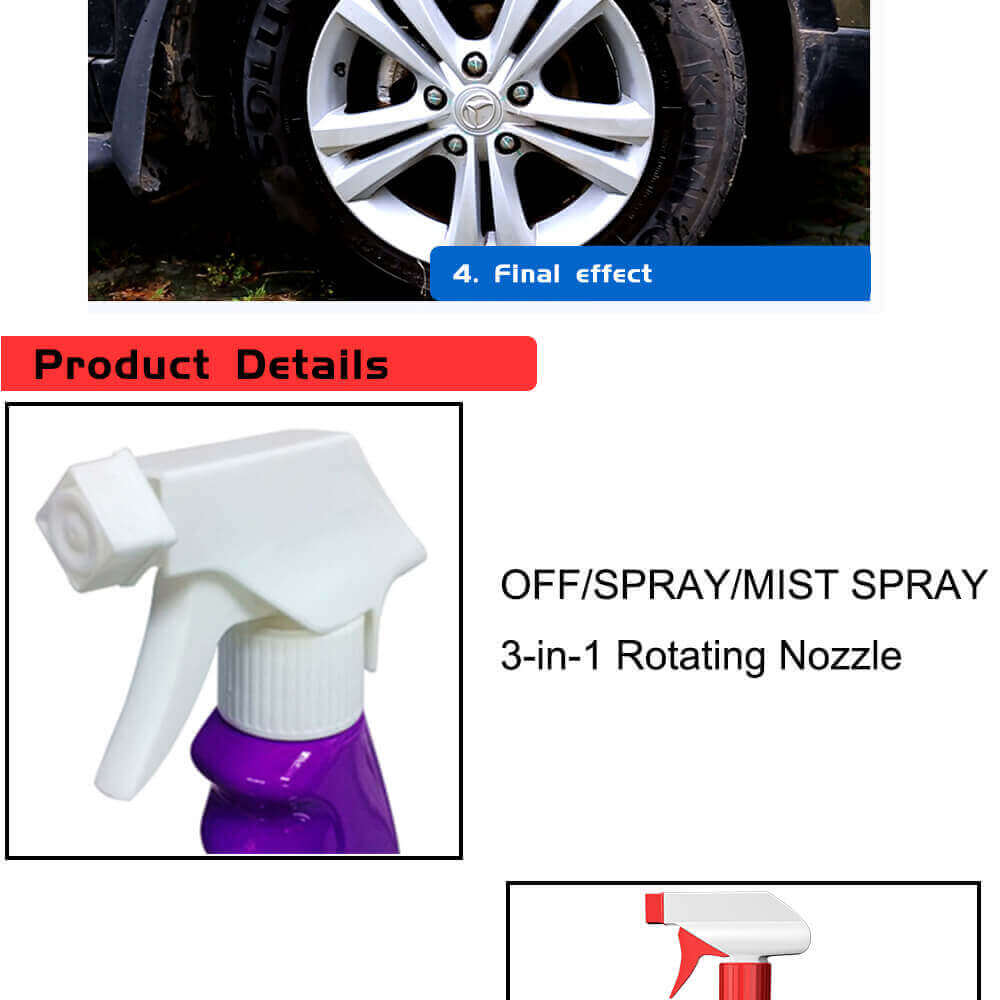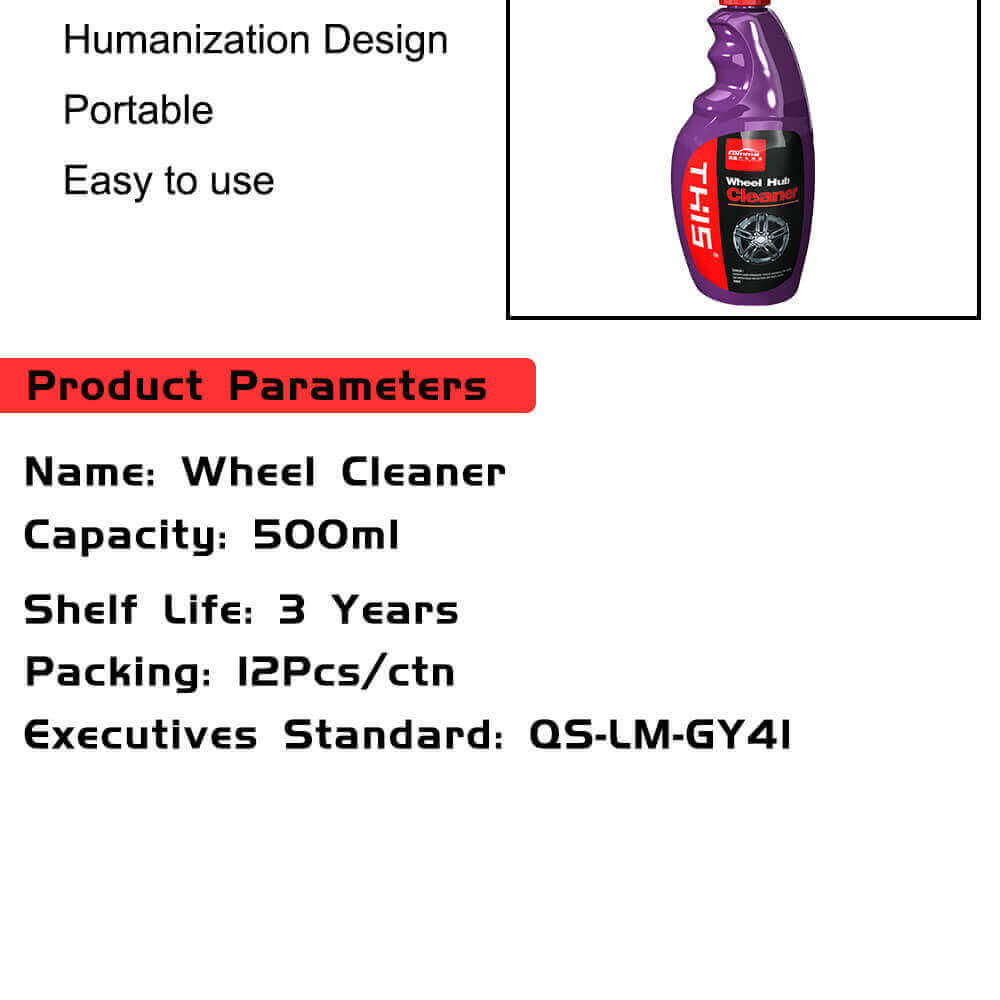 Features
Unique formula agents remove stubborn road residue and grime.
Easy to apply and wipe off.
Safe for pure chrome metal, magnesium, and aluminum wheels.
The painted wheel cleaner is safe for painted wheels and tires.
Why buy this product?
Non-acidic spray, formulated to quickly and easily clean wheels
Safe and effective on factory painted and clear coated rims, and tires as well
Easy to use and convenient trigger spray, spray-on and hose-off with water
Leaves rim with a brilliant shine while effectively cleaning
Application
Spray to the wheel at a time.
Allow the liquid to work for 30 seconds.
Rising with water, and wipe with a soft cloth or sponge.
Dry with a soft, clean towel to prevent water spots. Repeat if necessary
Attention
Keep away from children.
Do not contact with the skin for a long time.
In case of contact with eyes, please flush with a great of water and go to the hospital immediately
Store in a cool and dry under 50℃ place, and avoid direct sunlight.
Keep away from flame, spark and another kind of ignition.
Q&A
1. IS THIS PRODUCT WATER OR PETROLEUM BASED?
This product is water-based.
2. CAN'T I USED ON CLEAR COATED WHEELS?
Of course, this can be used on your clear coated wheels! Always remember to use apply to one wheel at a time. Apply only to a cool, clean surface and wash off quickly.
3. CAN I USE THIS ON ALUMINUM WHEELS THAT HAVE THESE YELLOW COLOR STAINS?
THIS Wheel Cleaner is safe to use on aluminum wheels.
4. CAN I USE ON TIRES?
We do not recommend using the car tires. You can use our Tire Foam.