Capacity: 450 ml
Item Number: C1-13
QTY/CTN: 12 PCS
Color: More than 100 colors. Red, Green, Blue, Black, White, Yellow …
State: Aerosol Spray
Application: Wood, Metal, Plastic, Rubber Materials and etc.
Size: D 52 H 197 mm (D: diameter, H: height)
Spray Rate: >98%
THIS® Spray Paint is a brilliant aerosol paint, clean colours, fastest dry time under 10 minutes, paint and primer durable adhesion, for indoor and outdoor projects with rust protection, can be used on metal, wood, plastic, wicker and more.
Spray paint creative works
More Information

| | |
| --- | --- |
| Place of Origin | Canton, China |
| Main Raw Material | Acrylic |
| Usage | Appliance Paint, Boat Paint, Building Coating, Car Paint, Furniture Paint, Paper Coating, Plastic Coating |
| Application Method | Spray |
| State | Liquid Coating |
| Brand Name | THIS® |
| Model Number | C1-13 |
| The type of can | Neckin can ang straight can |
| Main raw material | Acrylic, resin, LPG |
| Surfaca dry | 8-10minutes |
| Hard dry | 50-60minutes |
| Spray rate | More than 98% |
| Packaging | We can design for you |
| Volume | 450ml |
| Weight | 285g net weight |
Features
Excellent coverage and adhesion
Rich color and high luster, better flexibility
Fast-drying and scratch-resistant
Excellent protection against rust, impact, UV etc
Will not fade or yellow
Super environmental protection
Application
Mainly applies to the chimney, pipes, car engines, car exhaust pipe, motorcycle engines, motorcycle exhaust pipes, and other high-temperature environments.
Adhesive Strength Test Result: Strong
Completely remove the need to paint parts of the oil, water, and dust.
Paint up and down, shaking the jar for about 2 minutes to spray mixed thoroughly.
Away from being sprayed surface of about 20-30 cm, uniform spray pressure nozzle back and forth with the index finger, the proposed construction of the number of times: three times, each construction interval 5-10 minutes is the best.
This paint is specially formulated to create a smooth professional finish that really lasts!
For wood, metal, wicker, glass, and paper craft projects
Permanent protection for bare and painted surfaces
Elegant design and Finish, exceptional durability adhesion and smoothness
1.IS THIS GOOD FOR PLASTIC?
Yes. It also can apply on wood, metal, plastic, rubber materials and etc.
2.CAN THIS BE USED TO PAINT GLASS?
Yes, you can use a paint designed for glass.
3.CAN THIS BE USED IN GRAFFITI?
Absolutely, yes.
4.IS THIS RAIN AND CAR WASH RESISTANT?
Yes.
5.WILL THIS COVER RUST?
Yes, it can paint for metal with rust and have been successful.
6.CAN I USE THIS TO PAINT MY REFRIGERATOR?
Yes, make sure you thoroughly clean and scuff up the surface to be painted to ensure good paint adhesion.
7.WILL THEY SHINE ON METALS?
Yes, very shiny.
8.CAN I USE THIS ON ARTS AND CRAFTS FOAM?
Yes, you can.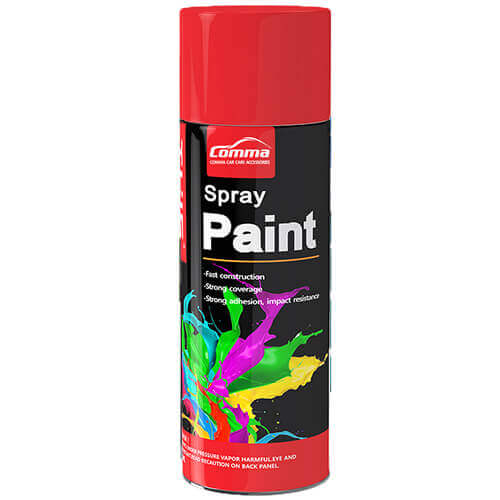 Enquiry For Private Label | Color | MOQ | Price
The email will be sent to our sales team. And we will not share your information with any 3rd parties.
Please send an email to [email protected] if you need further assistant.
Which spray paint is best for metal?