Health Disinfectants – Fight Virus
The waterless instant hand sanitizer gel & ethyl alcohol spray disinfection China supplier and manufacturer. And the 84 disinfectant VI for daily cleaning and FPMP alcohol-free children hand sanitizer (water-free). Our China factory daily production capacity of 100,000 pieces of different sizes, including the 50ml, 100ml, 250ml, 450ml(aerosol), 500ml, 1L, and 5L, 10L. FDA/CE/MSDS approval.
OEM/ODM is accepted and MOQ required.
Usually, the production lead-time is 7 workdays for most cases.
Click into each product on the list, review the details, and send us with any questions on the contact on below.
In Stock! Get the best price for clearance.  [Click to view more.]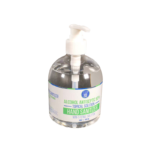 Disinfectants – Health Products
The email will be sent to our sales team. And we will not share your information with 3rd party. Please send an email to [email protected] if you need further assistant.