Car tires are a very important part of the car's driving. The tires are not only related to our driving safety but also affect the noise in the car cabin, the comfort of the car and so on. When we check the car's tires, in addition to paying attention to whether the tire itself is damaged, there is a very important point, the tire pressure. Many car owners don't often pay attention to the tire pressure during their car use. Do you not know that the effect of tire pressure on tires is very large? How do we choose the most suitable car tire pressure? It's very simple, you will understand after reading the article.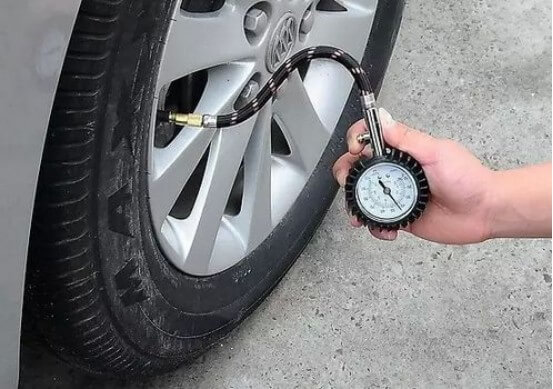 First, the standard value of tire pressure in our car is generally divided into two kinds of situations. Namely, the state of single-person driving and full-person driving. It is well understood that the standard tire pressure values given by the manufacturers are different when the driver is driving alone and when he is full of people. When the driver is driving alone, the load of the car is small. In general, the standard tire pressure value will be relatively high. When the car is full of people, the load of the car is relatively large, and the standard tire pressure value will be smaller.
Where can find the standard of tire pressure value? There are three places. First, you can find our vehicle's manual. There will be instructions for the tire pressure in different situations. The second is to open the driver's door. The label attached to the manufacturer's standard tire pressure can be seen at the position below the B-pillar. Three are the tire pressure values on our tank caps. The standard tire pressure of each car is different. Adjust the tire pressure of your car according to the recommended tire pressure.
In general, the tire pressure cannot be too high or too low, tire pressure value is too high is easy to cause a puncture, tire pressure value is too low will make the tire wear worse, only the appropriate tire pressure to ensure our safety and comfort Sex etc. It is recommended that the owner of the car is equipped with a tire pressure value in the car, pay more attention to the value of the tire pressure of our car, so that it can be prepared and safety first!
THIS Tire Sealer & Inflator
,
Tire Foam
 take good care of your car. Click for more details.