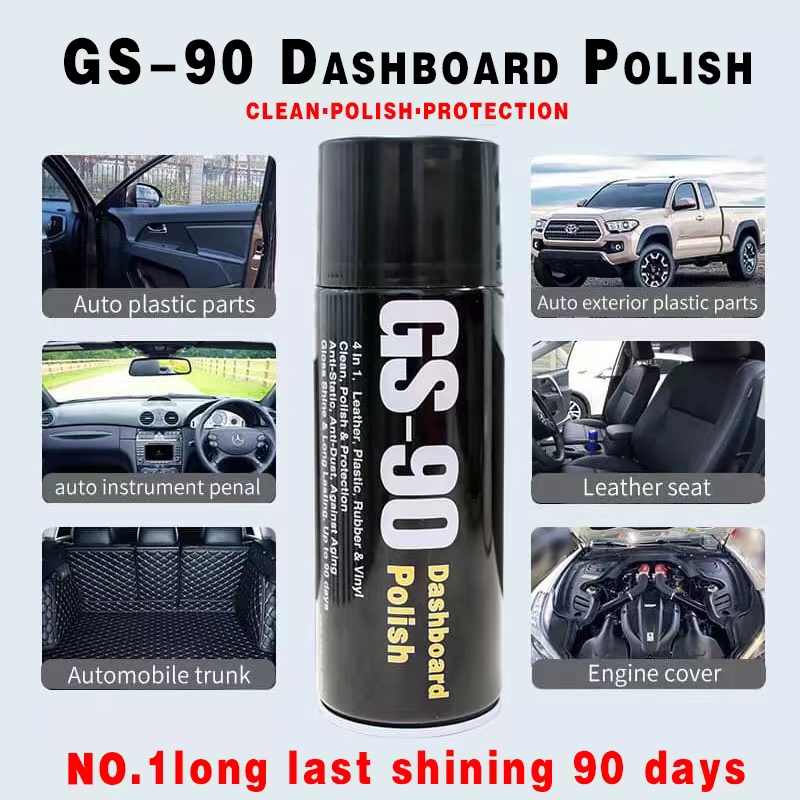 Application
Vinyl, Leather, Dashboard
Bottle Size
52 mm (D) x 197 mm (H) (D: diameter, H: height)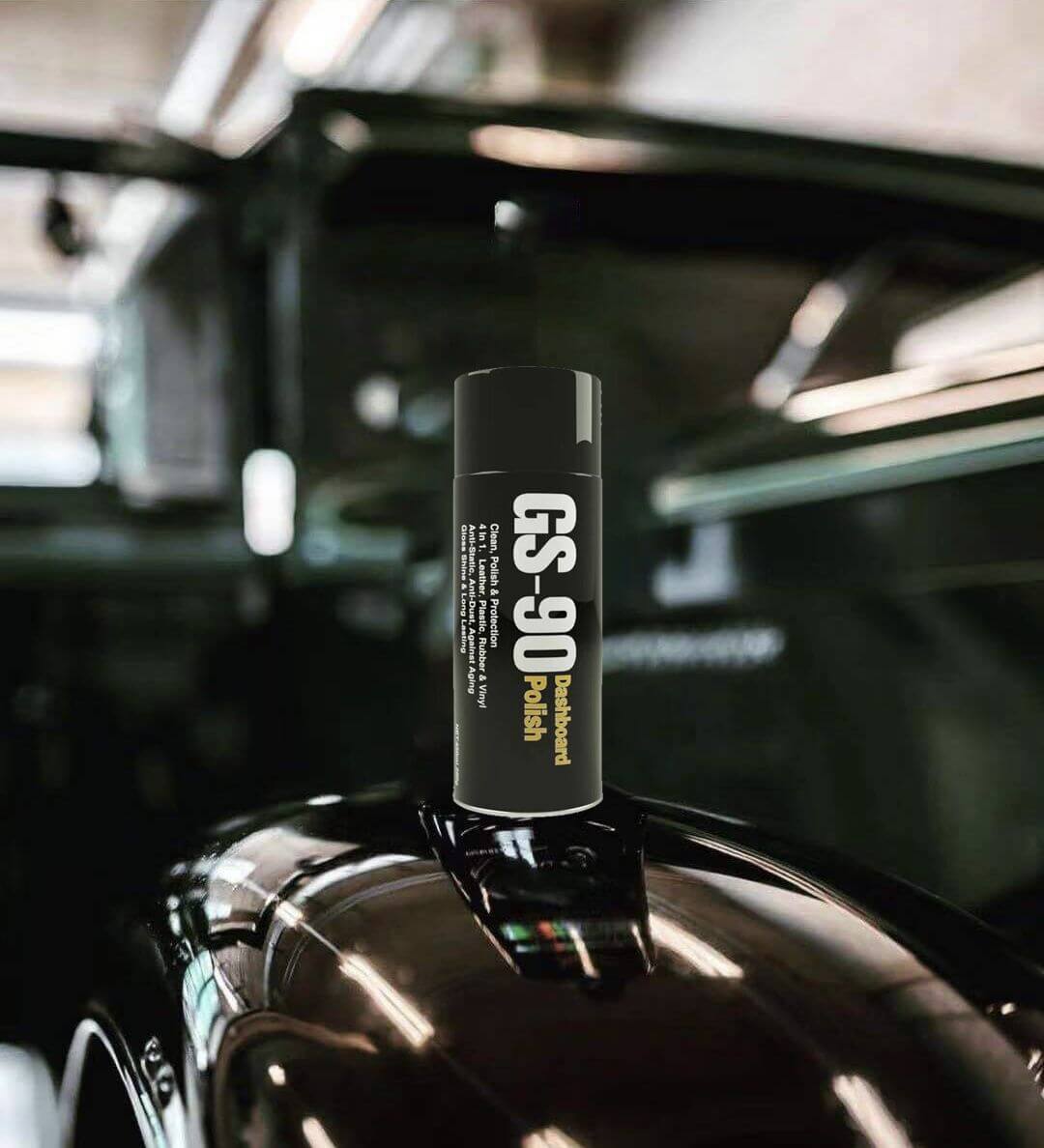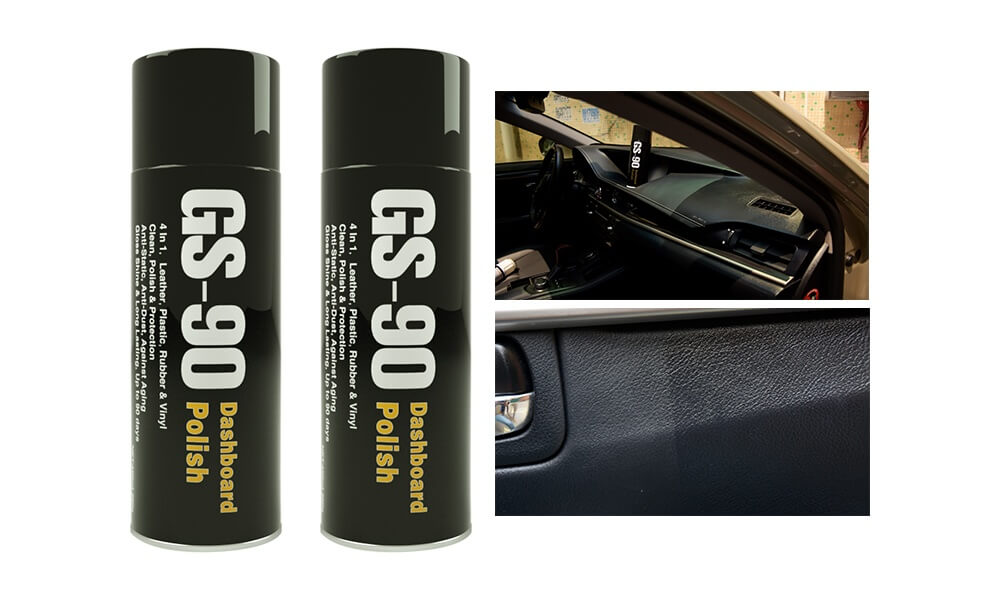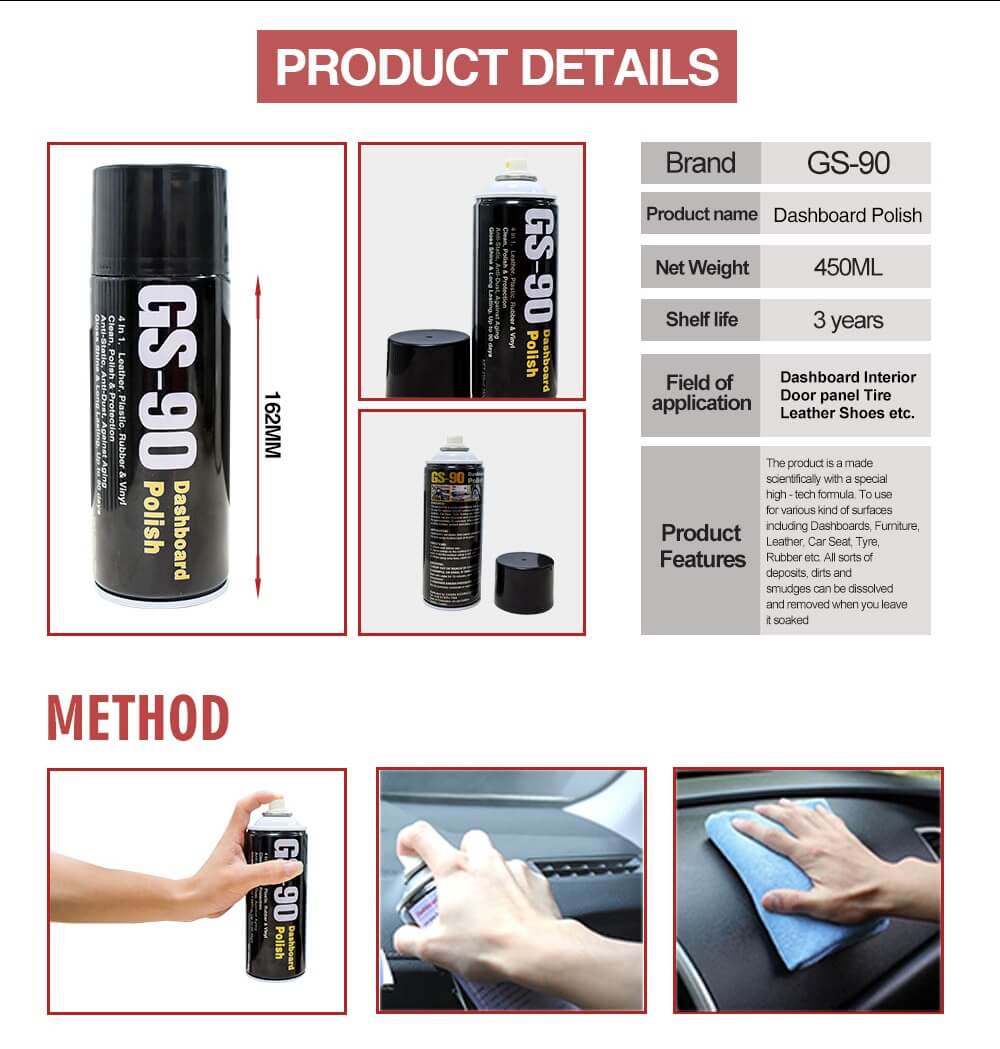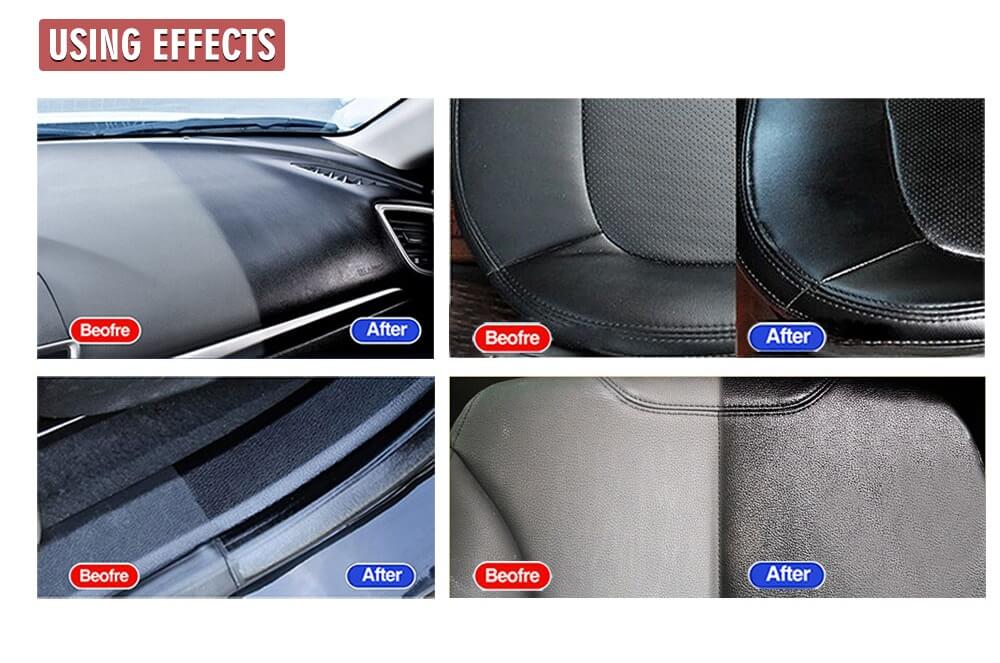 Why buy this product?
The product is scientifically manufactured with a special high-tech formula.
 It can be used for various kinds of surfaces including Dashboards, Furniture, Leather, Car Seat, Tyre, Rubber, etc. All sorts of deposits, dirt, and smudges can be dissolved and removed when you leave it soaked for approximately 20 seconds. Wipe the surface with a soft cloth, leaving a shiny surface, protect and shine as well as preventing aging.
Features
Gloss Shine 90 days!
Guards against fading and cracking.
Restores luster to rubber, vinyl, and plastic.
Cleans and polishes with different scents
Anti- fouling and static
Lasting flavor
Safe and non-toxic
How to use?
Shake well before use.
Spray evenly at a distance of 15-25 cm.
Gently mop the surface to reveal brightness and glossiness.
Attention
Keep away from children.
Do not use in direct sunlight or high temperature.
Keep away from fire source, avoid piercing or burning.
Store in a cool and dry place, and avoid direct sunlight.
In case of contact with eyes, please flush with a great of water and go to the hospital immediately.
Q&A
1. How long does the effect last?
The lasting effect was 60 days under normal conditions.
2. Will this product damage the dashboard surface? 
The Dashboard Wax Spray will not corrode raw materials.
3. How about the glossiness after use? 
Using a photometer, the gloss is 3 before spraying and 23 after spraying.
4. How many scents do you have? 
Lemon, Vanilla, Lavender, Jasmine, New Car.
5. Will there be a smell of gasoline? 
THIS Dashboard Wax Spray won't be a smell of gasoline after spraying.
The email will be sent to our sales team. And we will not share your information with 3rd party. Please send an email to [email protected] if you need further assistant.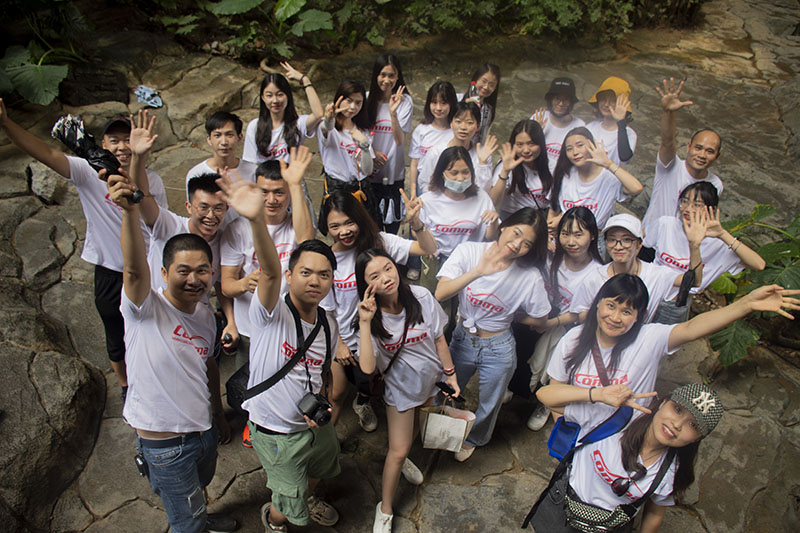 Guangzhou Comma Car Care Accessories Co., Ltd. which was established in 2009, is a focus on automotive beauty and car care professional research, deep processing, and sales as one of the integrated enterprise. We have a strong strength of R & D, and have been developed more than 100 kinds of car care products. Our products are sold to more than 90 countries and districts. The market share of the products is forefront in domestic and foreign counterparts.