iron powder cleaner – 500ml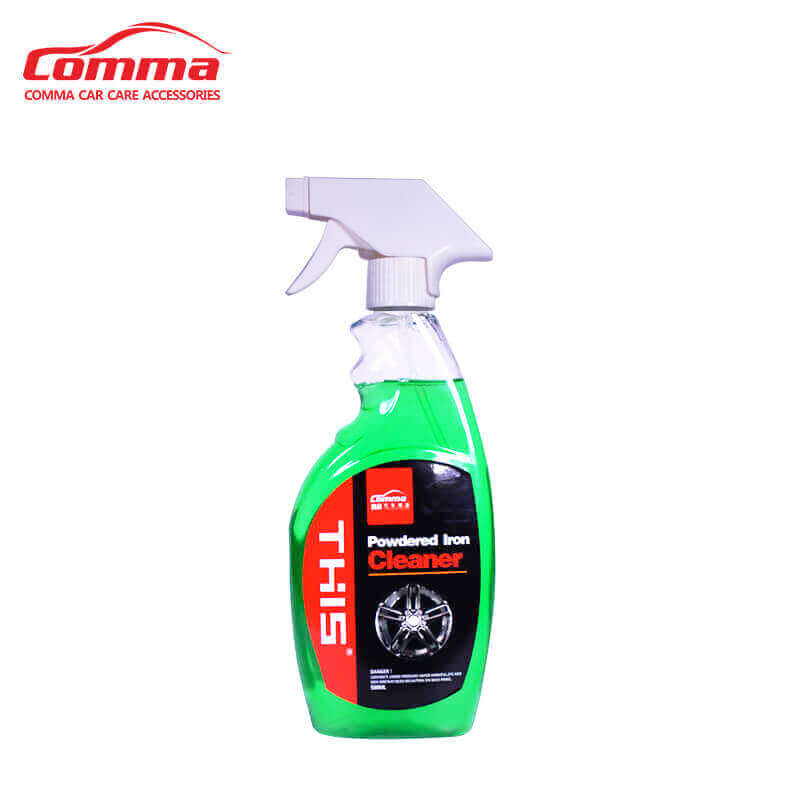 Bottle Size
92mm (L)  x  51 mm(W) x  240mm (H) (L: length, W: Width, H: height)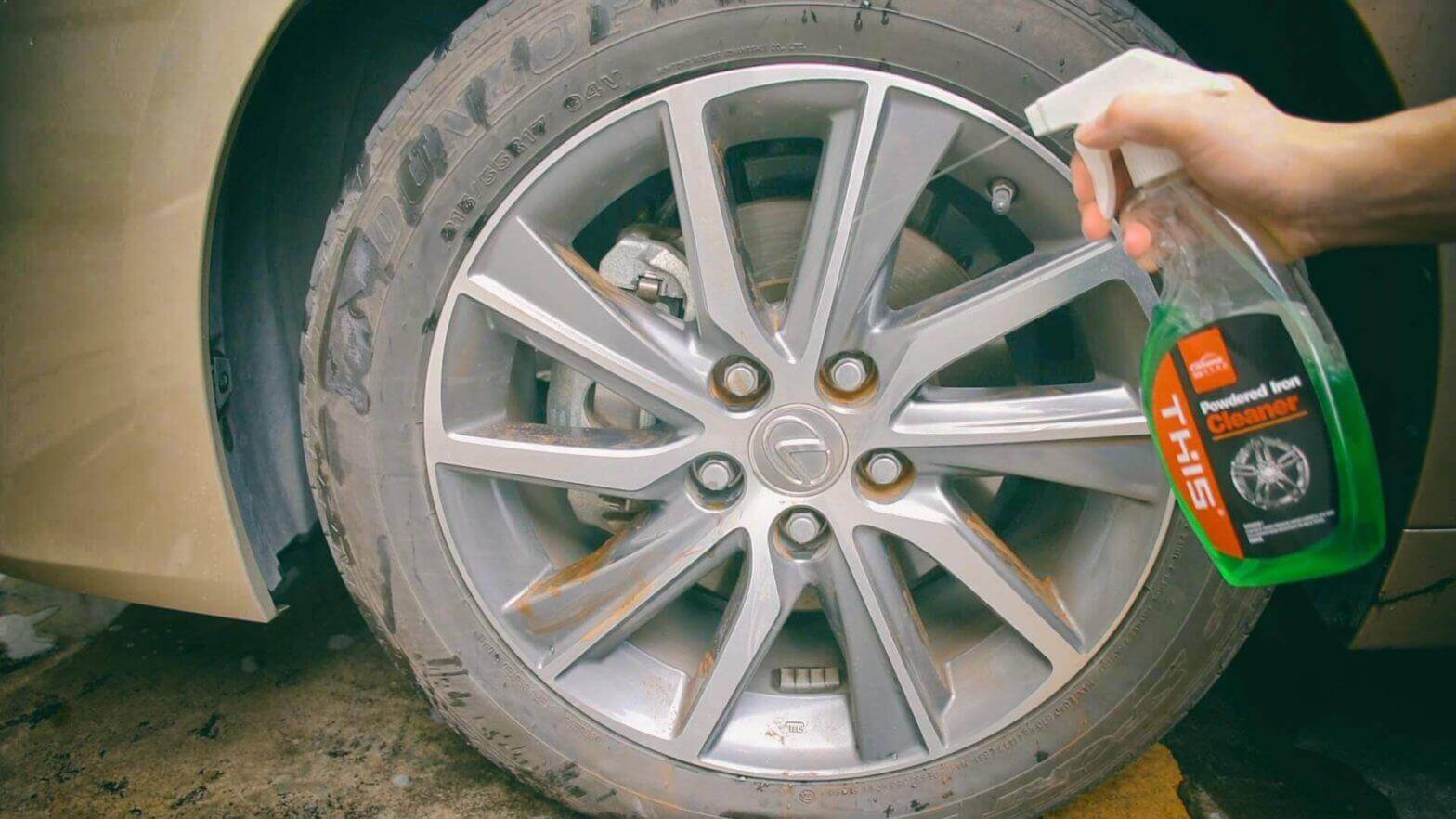 Iron Powder Cleaner
THIS® Iron Powder Cleaner is that decontaminates auto paint and wheels open up the paint's pores to release iron particles and to neutralize the caustic compounds. After cleaning, you can polish and clay your vehicle as you normally would.
Let the iron powder cleaner react
If the iron powder is not removed from the surface of the paint in time, it will gradually penetrate deeper into the paint from the surface attachments, and the corrosion will be more rapid. The damage of iron powder to paint is from the corrosion of tables and lights to car paint. In severe cases, the paint will peel off and cannot be repaired. The tiny particles of iron powder are almost everywhere, not only attached to the paint surface, aluminum rings, and windows, but also attached to any place. For best results, let the liquid stay for a few minutes. Once the iron particles are released, the chemical reaction will turn the transparent solution purple.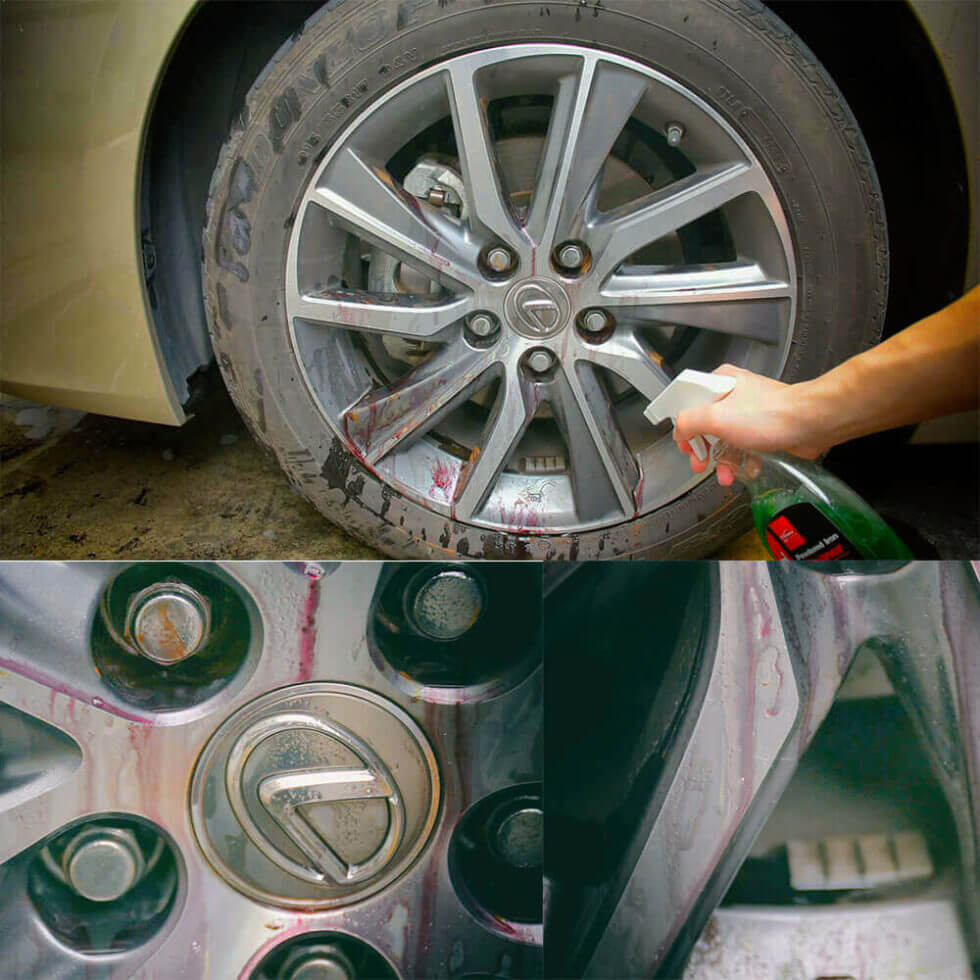 How to Prevent the Iron Powder Stick in Car Paint or Wheel Hub Surface
The air filled with iron powder factor, the attachment of iron powder is inevitable. In order to prevent the strong attachment of iron powder, it is necessary to do regular removal of protective paint. Slight attachment as long as the use of Iron Powder Cleaner spray, and then wash with car wash shampoo, car wax waxing and polishing, you can reduce the attachment of iron powder. In fact, the car and our human skin need the same maintenance, so car owners must do regular cleaning and maintenance of the car.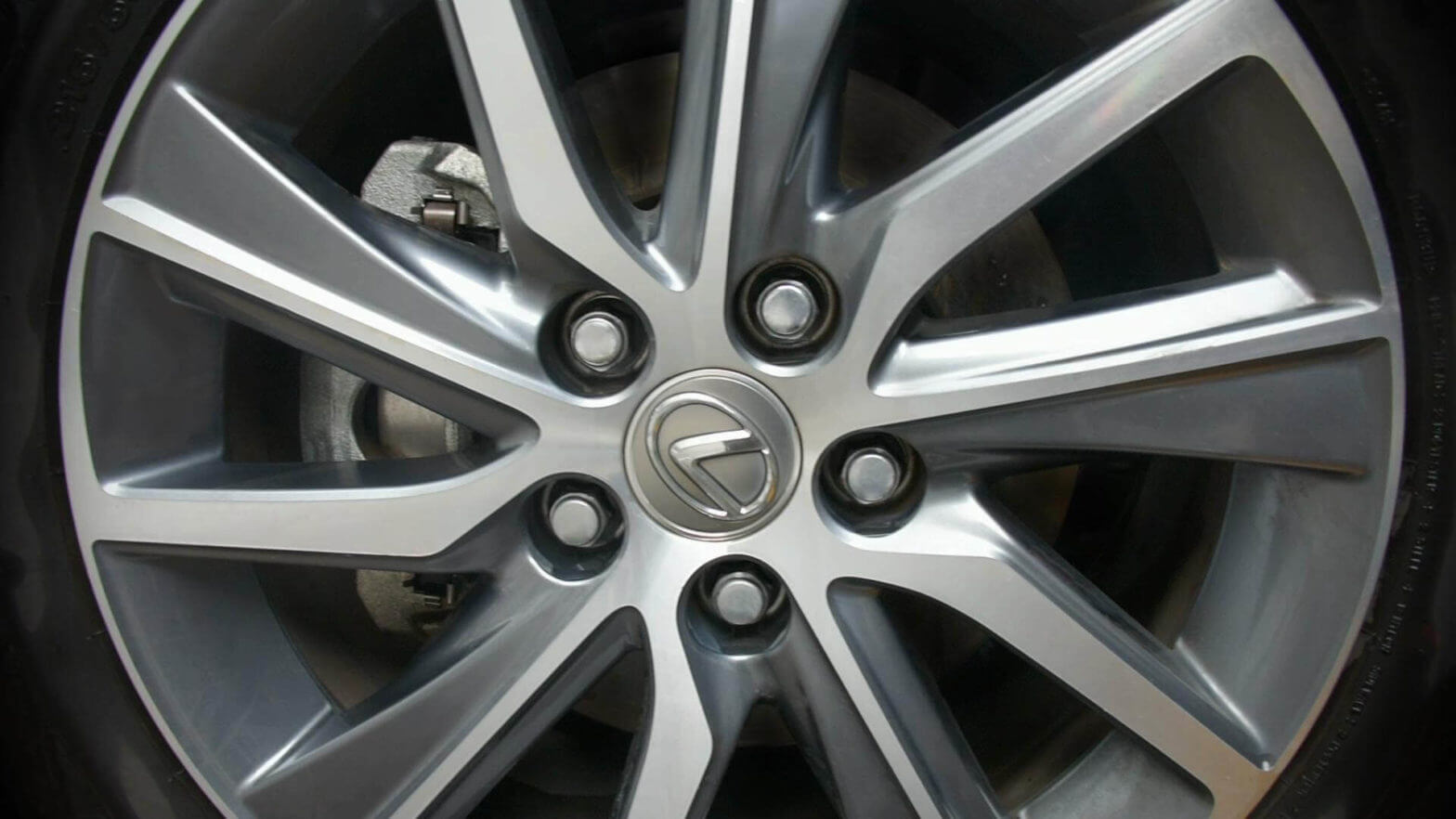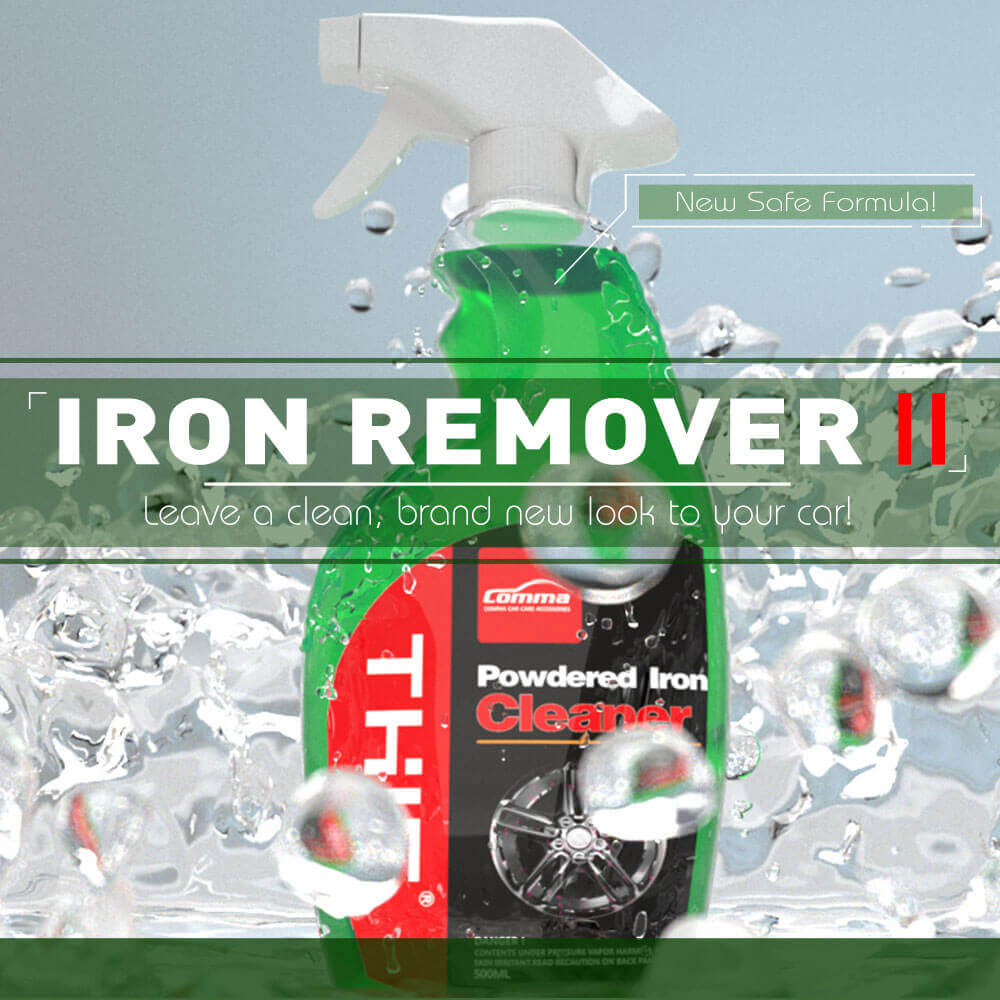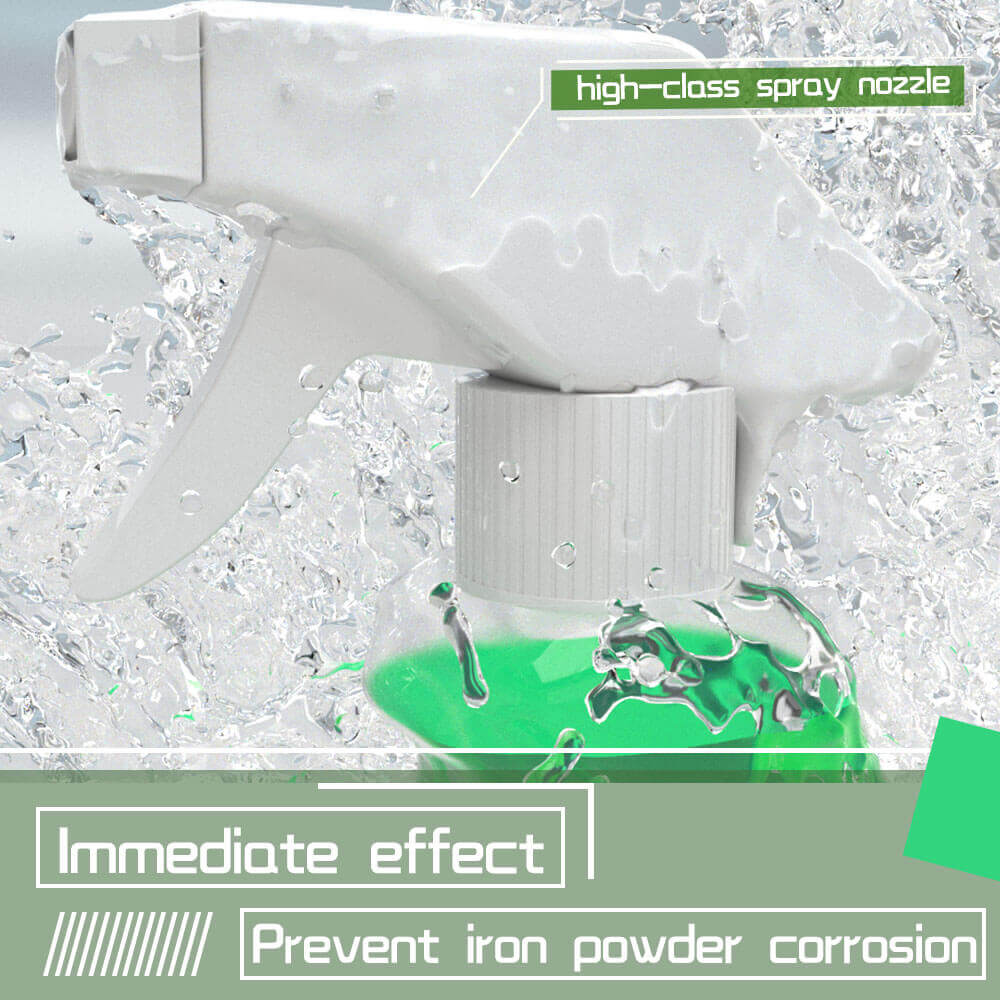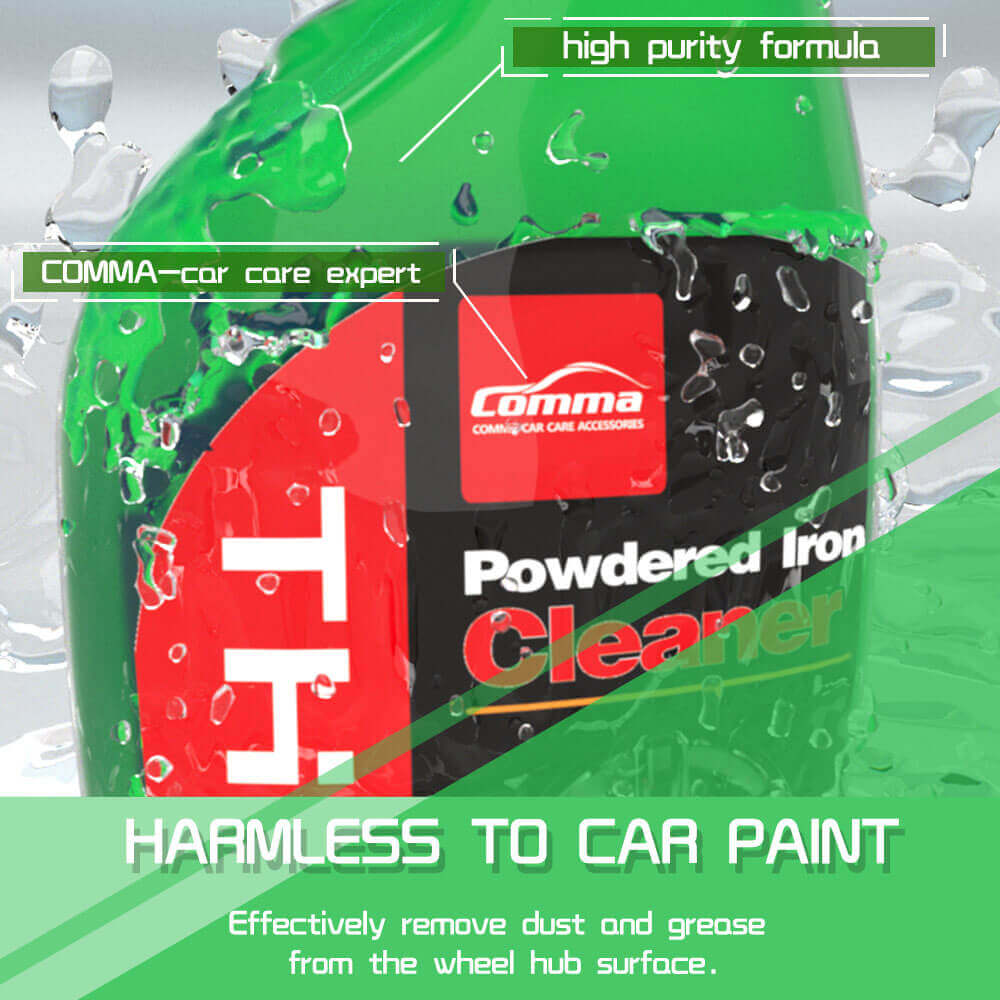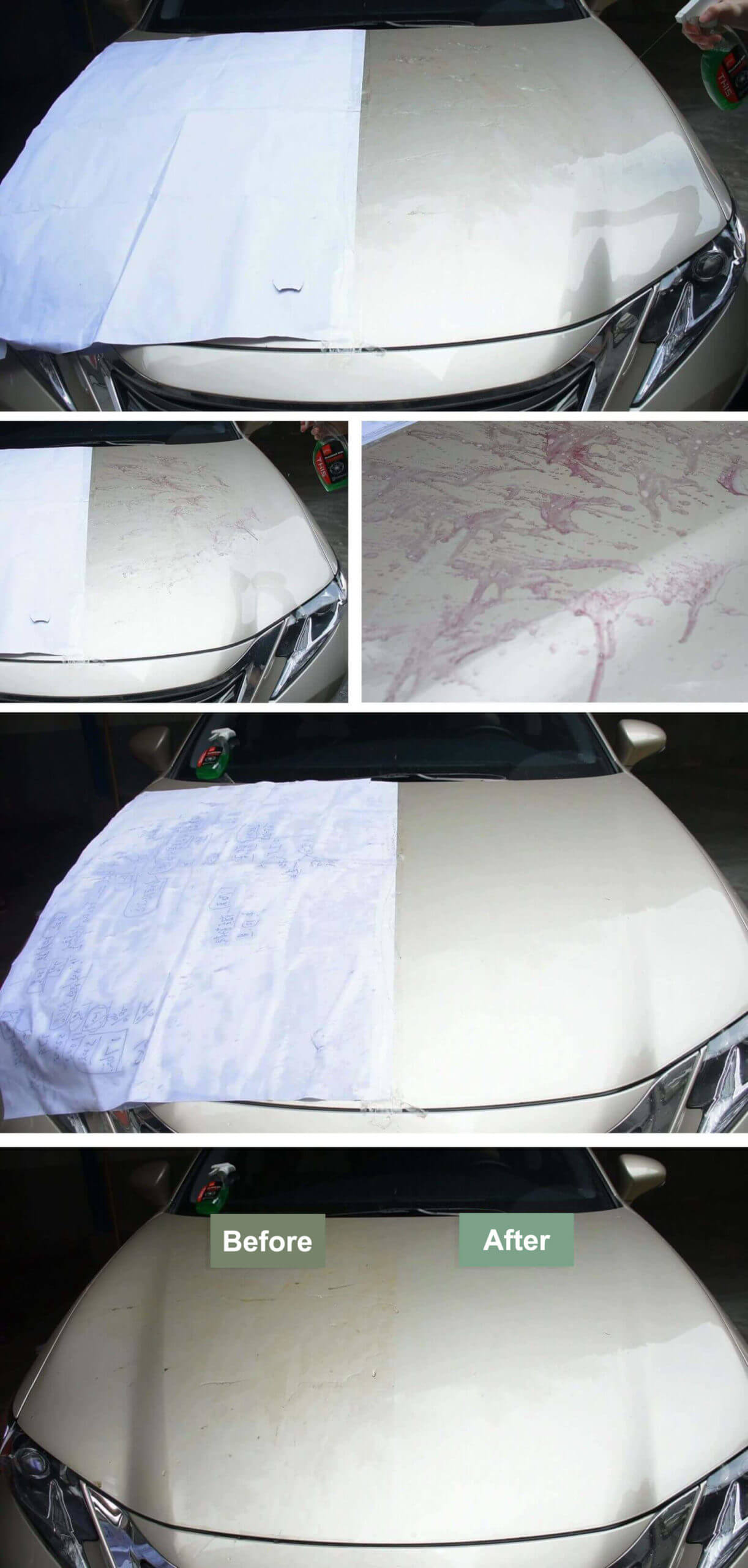 Why buy this product?
CLEANS AWAY HARMFUL IRON POWDER:

 

Most people don't know how corrosive road salts are to their vehicles. Salt will eat away at your wheels, damage protective clear coats, and quickly create rust spots. THIS Iron Powder Cleaner will safely and effectively wash it all away!
SAFE ON WHEELS OR CAR PAINT: Will NOT damage or stain your wheels. It WILL clean any and every kind of wheels or car paint that you can put on your vehicle. Alloy, Aluminum, Anodized, Chrome, Painted, Polished, Clear-coated, and Plasti Dipped Rims!
BRIGHTEN & CLEAN CAR PAINT OR WHEELS:

 

This cleaner can be used on every vehicle including your car, truck, motorcycle, and RV! This product is for you!
CHINA MADE & ENVIRONMENTALLY FRIENDLY:

 

New formula, more viscous liquid, bringing low flow speed and complete reaction, will improve the clean effect. Nonionic, pH value-neutral, strong cleaning ability, harmless to your skin and car.
Features
A superior solution for removing the toughest rust stains.
Dissolves rust stains without scrubbing.
Nonionic, pH value-neutral, strong cleaning ability, harmless to your skin and car.
New formula, more viscous liquid, bringing low flow speed and complete reaction
Application
Rinse wheels with flowing water to remove loose dirt and grime particles first.
Spray directly on car paint or wheel hub surface to be cleaned.
Allow to penetrate briefly 3-5 minutes; a chemical reaction will turn the clear solution purple once the iron particles have been released.
Never let the liquid dry completely on the surface.
Rinse away the liquid with a sharp stream of water.
Attention
Keep away from children.
Do not expose to heat or store at temperatures above 120 degrees F.
In case of eye contact, flush thoroughly with water for 15 minutes.
If irritation persists consult a physician. Use with adequate ventilation.
Q&A
1. What is Iron Powder Cleaner?
THIS® iron powder cleaner is a kind of removing iron powder which is difficult to be removed from the body and wheel hub. It uses a new formula, neutral pH value, harmless to the skin, thicker, more reaction time, so that the iron powder attached to the surface of the paint can be fully dissolved.
2. Where does iron powder come from?
Car brakes, rail friction, elevated roads, industrial area production and construction process will produce iron powder scattered in the air, when the vehicle is running, the iron powder will be scattered over the road from time to time, so the ground dust flying also contains iron powder.
3. How often should I use it?
In a different driving environment, the frequency of use is also different, under normal circumstances, we recommend to do cleaning once every 3-6 months.
4. What's the amount of an SUV used in?
A Vehicle 1-2 bottle(depends on the actual situation), If clean 4 wheels, 5-6 times per bottle.
5. How long can I see the effect after spraying Iron Powder Cleaner? Finally, do I need water to clean it?
After spraying 5 seconds, you can see the burgundy overflow, until 2-3 minutes later, rinse with water.
6.Will this product damage the car paint surface?
No, this product contains no acid and alkali components, neutral pH value, mild formula, will not corrode the wheel hub and paint.
7. How long is the shelf life of Iron Powder Cleaner?
The unbroken package is 3 years.