Scratch & Swirl Remover-354ml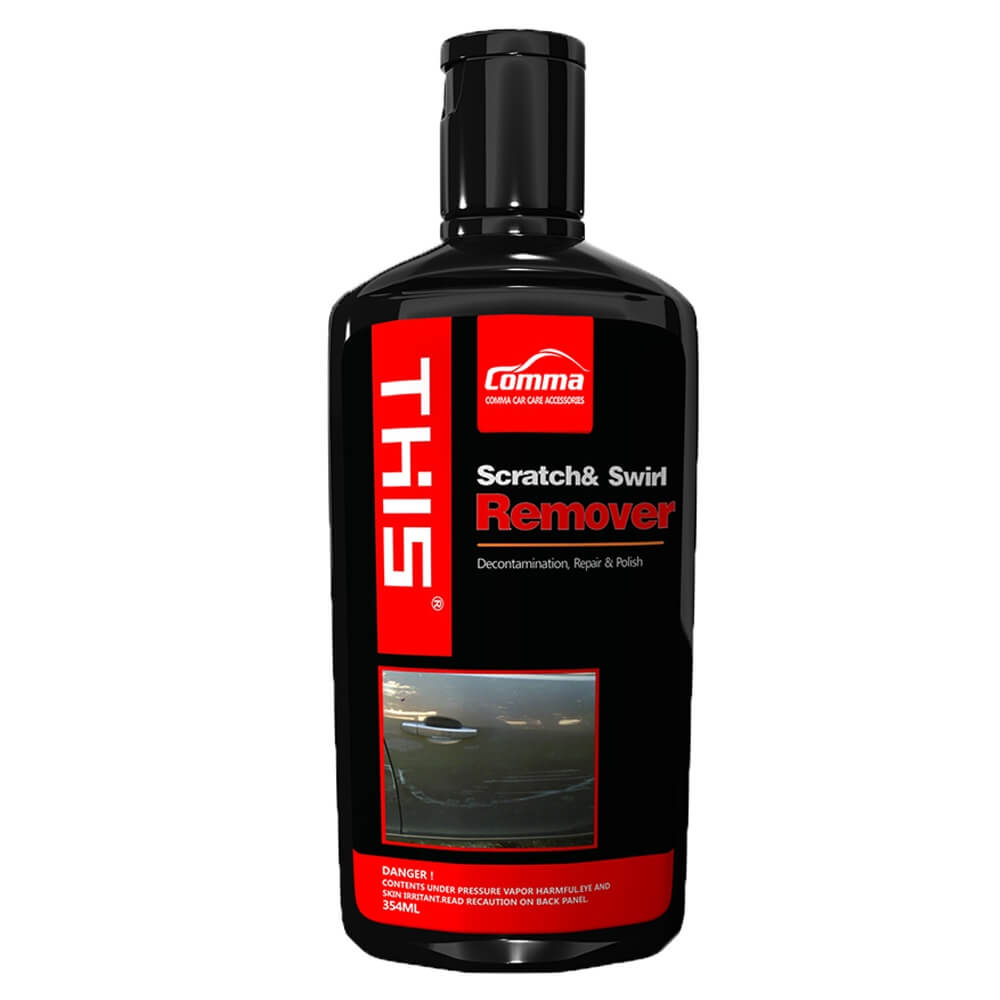 Bottle Size
66 mm (L) x 38 mm (W)  x  165 mm (H) (L: length, W: Width, H: height)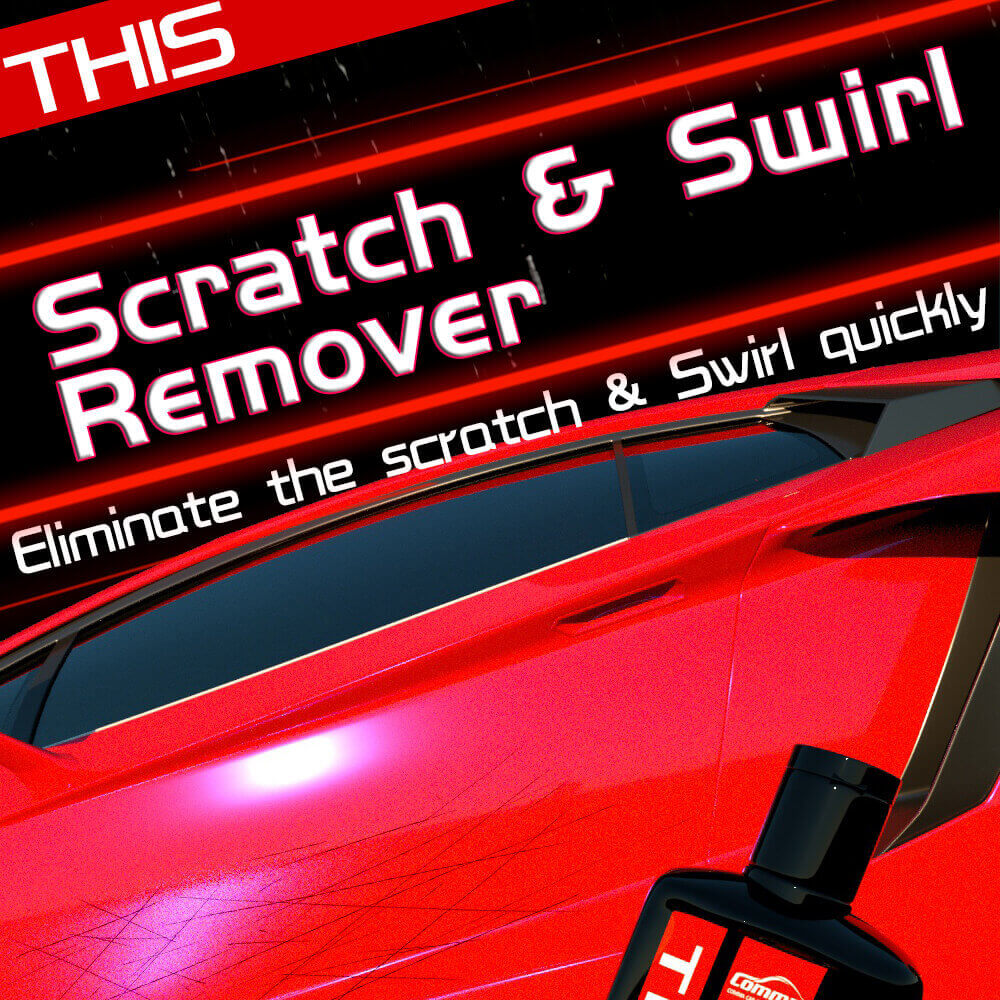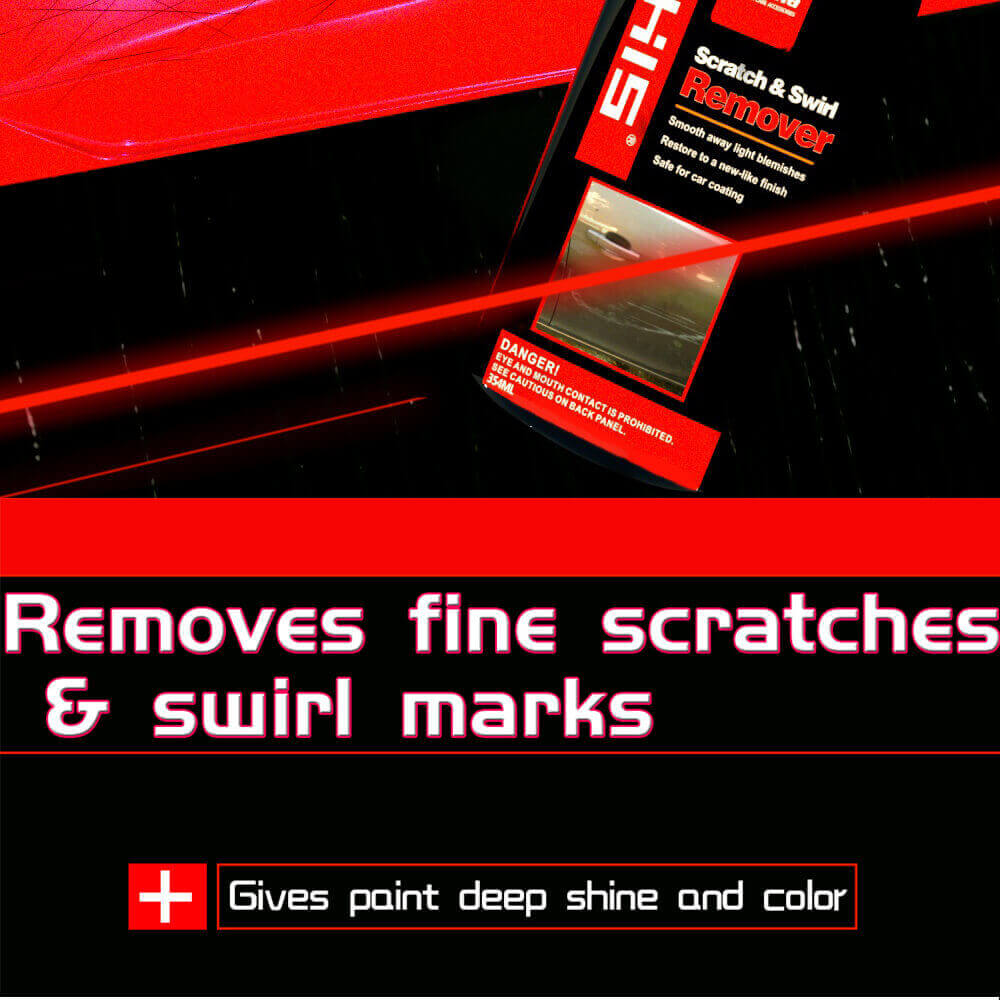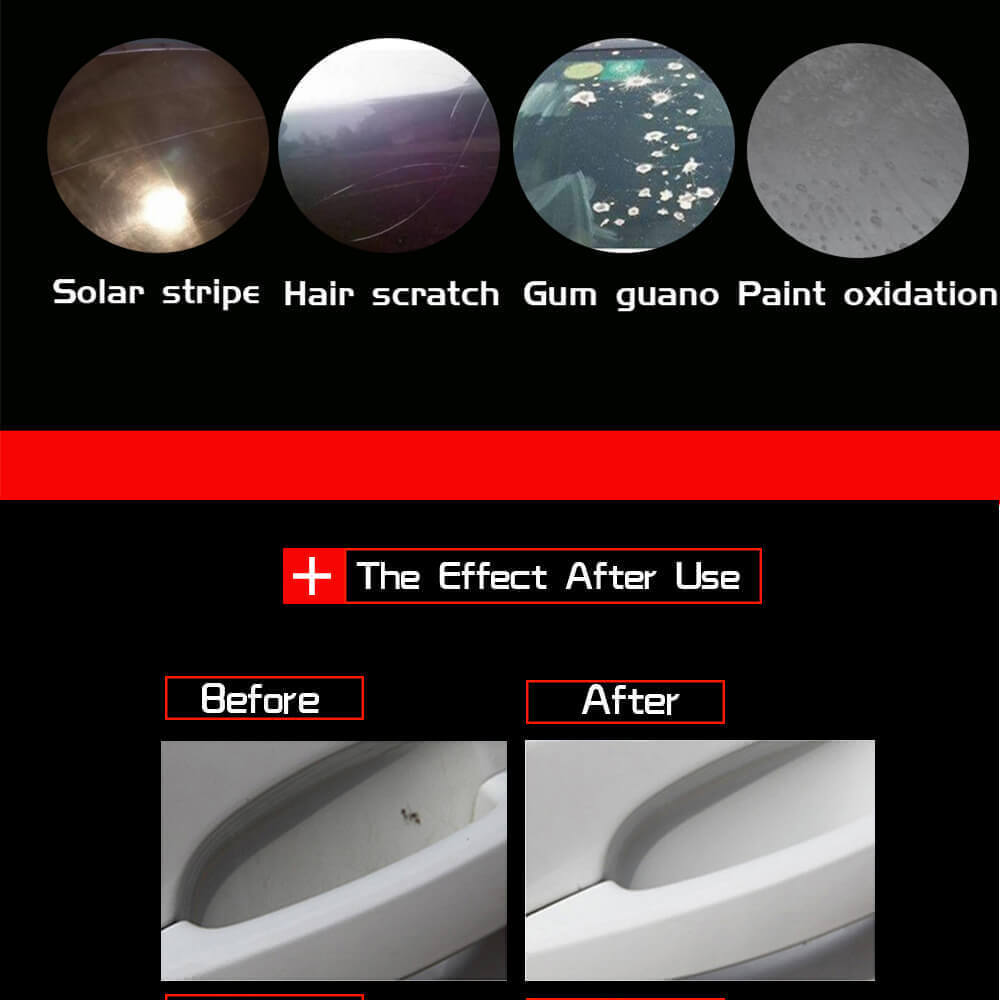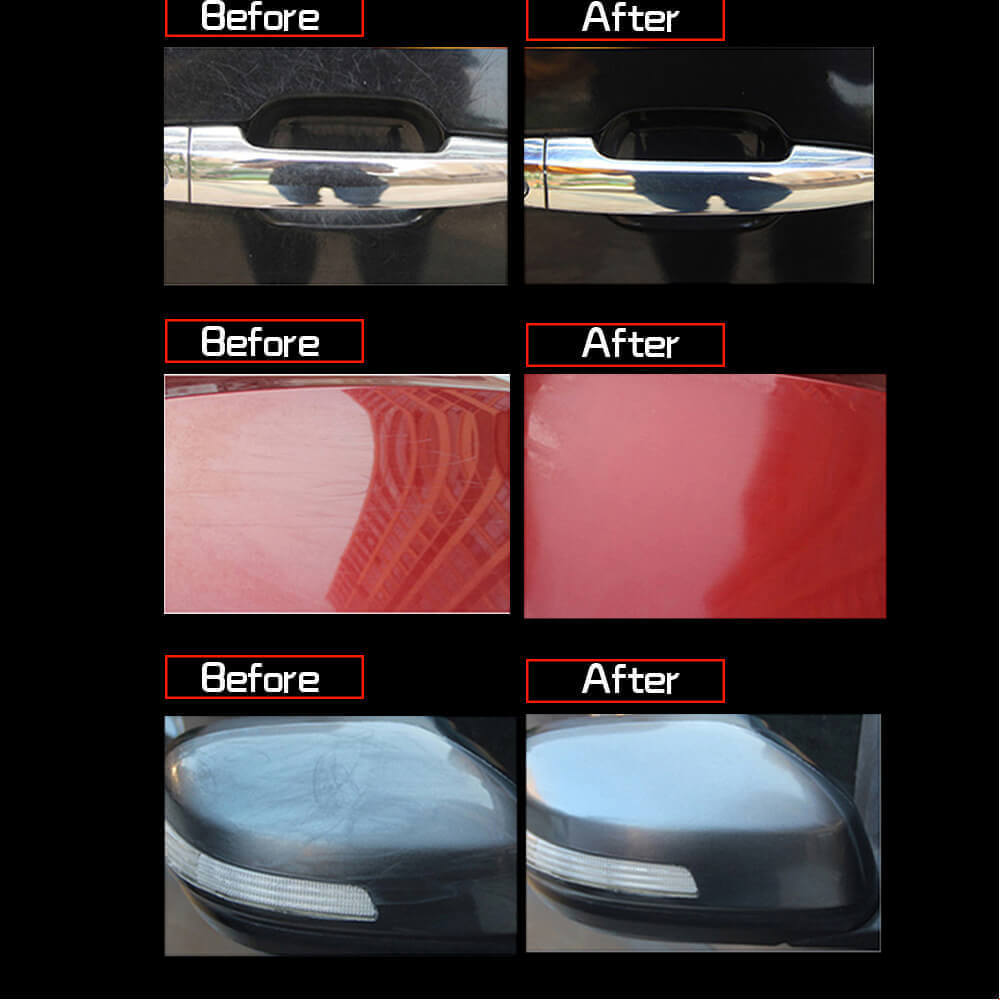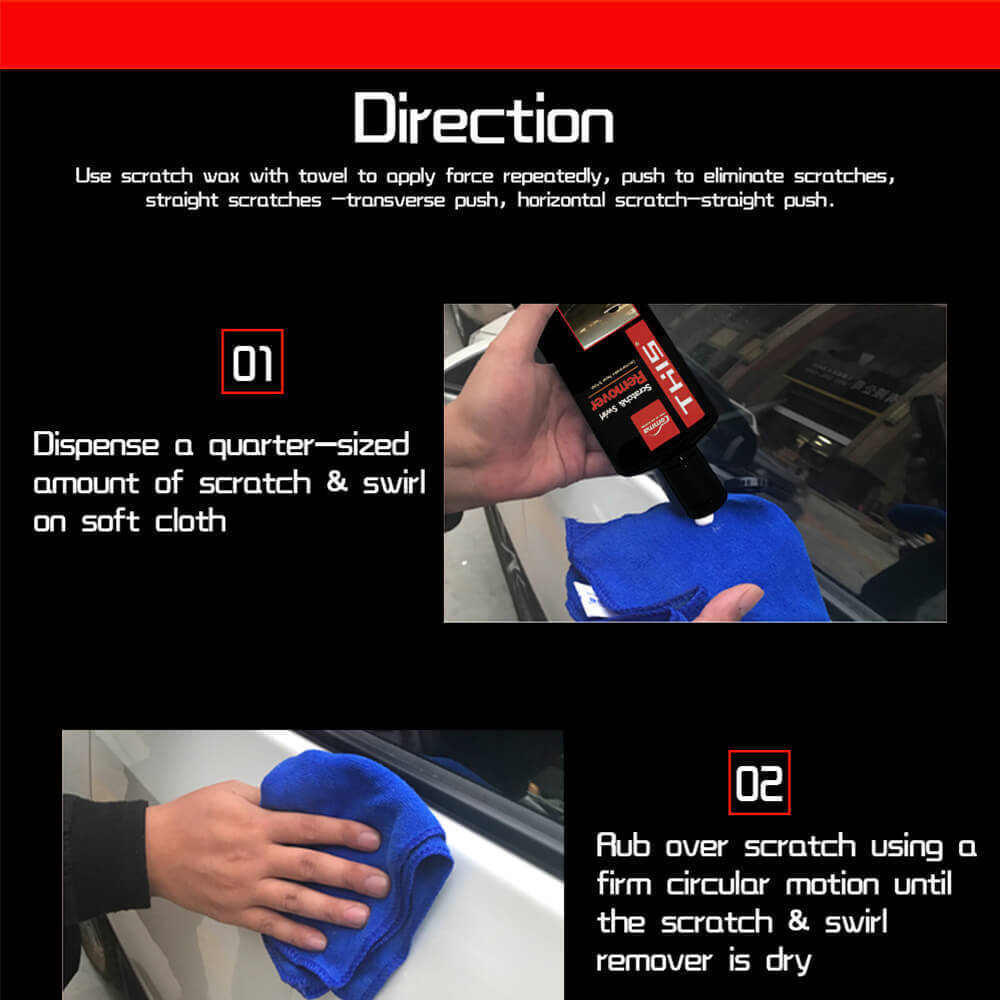 Why buy this product?
Reduce the appearance of fine scratches and swirl marks
Restore gloss on a slightly damaged car surface
Eliminate the scratches and swirl quickly
User-friendly one-step application
Features
Remove minor scratches and swirl marks quickly and easily
Leave a high gloss showroom shine
Smooth away light imperfections
Eliminate the scratch & Swirl quickly
Application
Wash & dry car
Apply on a cool clean surface, not in direct sunlight. Shake product well
Pour a quarter-sized amount of scratch & swirl on a soft cloth
Rub over scratch using a firm circular motion until the scratch & swirl remover is dry
Attention
Keep out of reach of children.
EYE IRRITANT. In case of eye contact, rinse thoroughly with water for 15 minutes.
Do not expose to heat or store at temperatures above 50°C. 
If irritation persists consult a physician. Use with adequate ventilation.
Q&A
1. I HAVE AN AREA ON THE WINDSHIELD WITH SCRATCHES…WILL YOUR PRODUCT BE EFFECTIVE ON THIS APPLICATION?
This product will not work on glass.
2. IS THE SCRATCH AND SWIRL REMOVER ONLY TO BE USED MANUALLY? CAN IT BE USED WITH A CLOTH PAD AND A BUFFER? PACKAGE DOESN'T SAY.
It can be used with a buffer, as well.
3. DOES THE SCRATCH AND SWIRL REMOVER WORK ON DEEP SCRATCHES AND DOES IT WORK ON MINOR SCRATCHES.
Scratch & Swirl Remover is great on scratches. However, "deep scratches" all depends on how deep it really is. If it is through the paint, unfortunately, this product will not repair that scratch fully.
4. DOES THIS SCRATCH & SWIRL REMOVER HAVE AMMONIA IN IT?
There is no ammonia in Scratch and Swirl Remover.
5. CAN THIS HE USED TO REMOVE RAIL RUST SPOTS?
Yes, Scratch & Swirl Remover will remove rail dust spots.