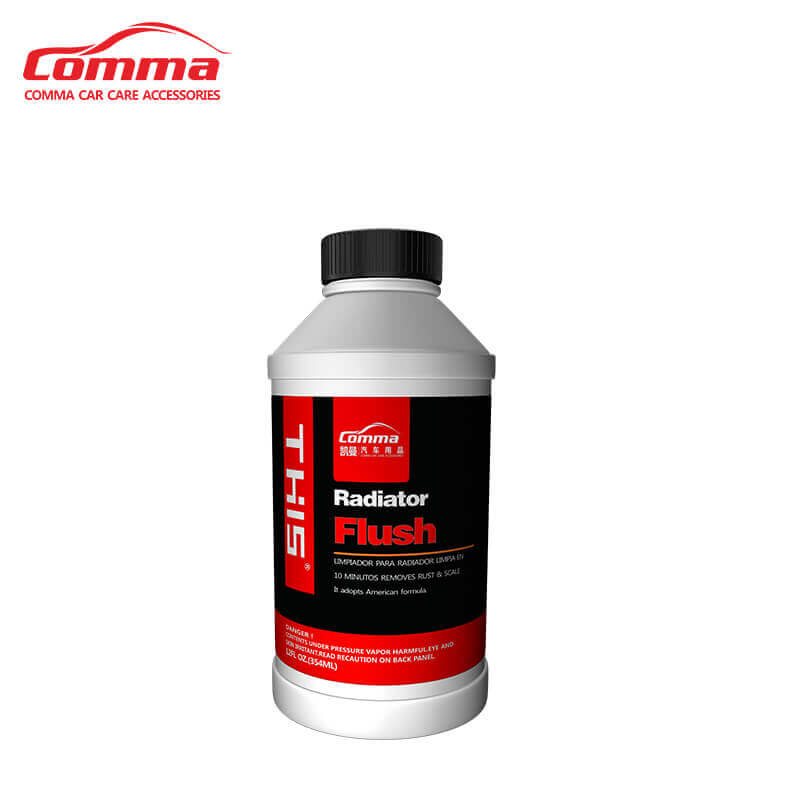 Bottle Size
62 (D) x 142 mm (H)  (D: diameter, H: height)
Features
light flushing and heavy-duty cleaning
Cleans cooling systems to help prevent overheating
Non-toxic, non-acidic formula is easy-to-use and safe for all cooling system metals
Effectively removes heavy deposits by drawing metal oxides into the solution
Strong enough to help restore maximum cooling system efficiency
Application
Blend with deionized water at the ratio of 1:4, and fill into the water tank; for better performance, it's recommended to use this item directly without blending.
If this item is mixed with other brands' coolant or anti-freeze fluid, it may change colors, which will not affect using performance
Attention
Keep out of reach of children.
Store in a cool and dry place, and avoid direct sunlight.
In case of contact with eyes, please flush with a great of water and go to the hospital immediately
To avoid injury, use extreme care when removing radiator cap when engine is hot.
For eyes or skin contact, flush with water for 15 minutes.
Q&A
1. Are you a manufacturer?
A: Yes, We Comma Car Care Accessories Co., Ltd is a professional manufacturer, we have been committed to car care products research and development around 10 years.
2. What kinds of car care products do you have?
A: Our products divide into Rubber Spray, Spray Paint, Car Wax, Cooling System Care, Fuel Additives, Car Polish, Air Freshener and etc.
3. What are your terms of delivery?
A: EXW, FOB, CNF, CIF.
4.How about your delivery time?
A: Generally, it will take 25 to 30 days after receiving your advance payment.
5. Can you provide the sample?
A: Yes, we can provide 2-3 free samples, Comma spend on samples is 1 million RMB per year.