lavender air freshener-300ml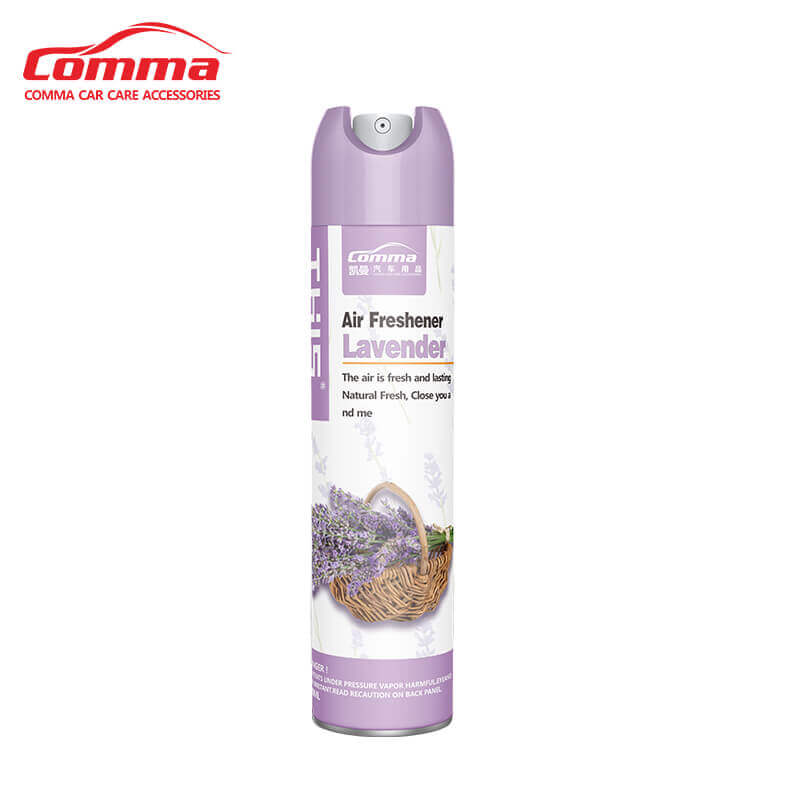 Application
Home, Office, Car, Bathroom, Toilet, etc.
Bottle Size
50 (D)  x 200 mm (H)   (D: diameter, H: height)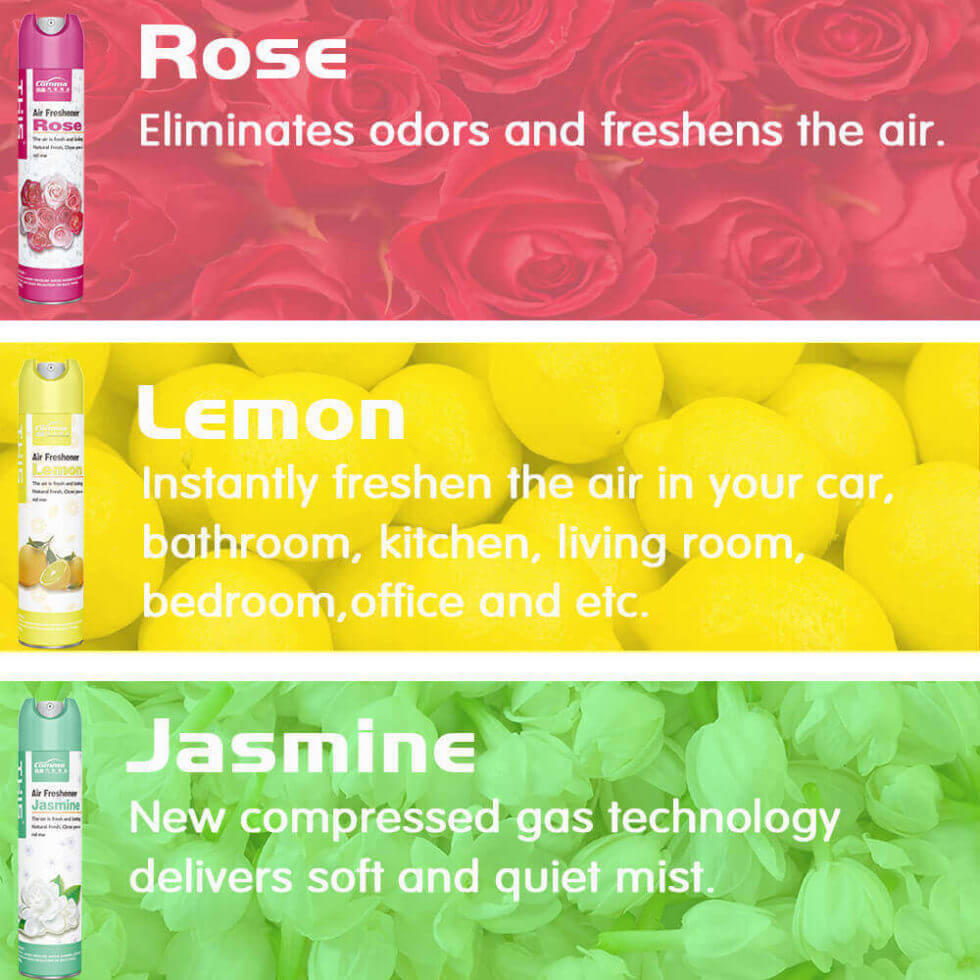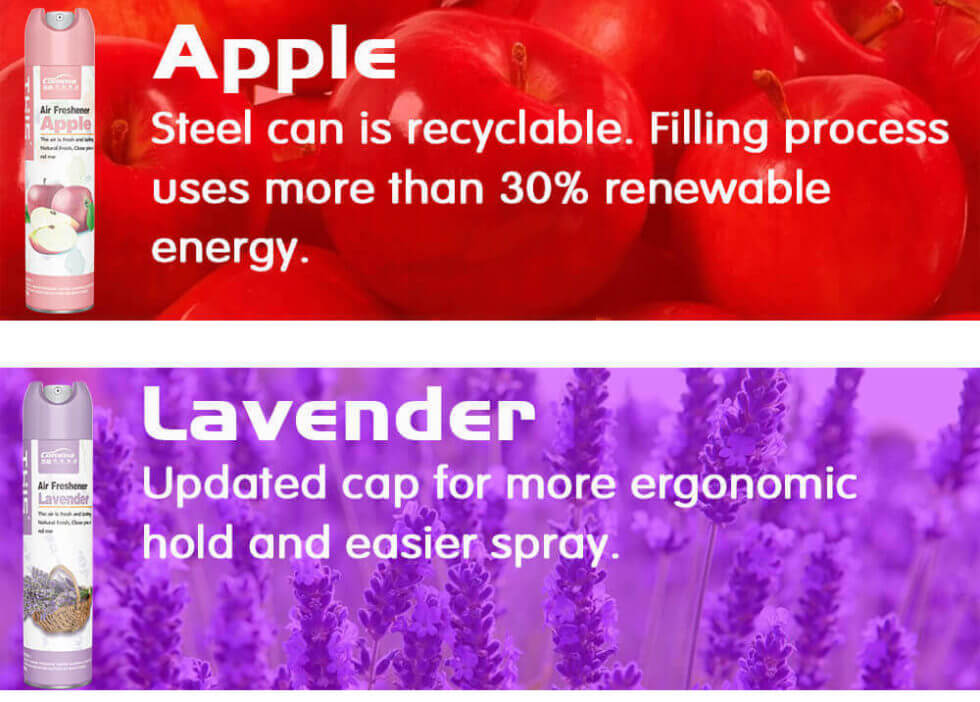 Why buy this product?
Eliminates odors and freshens the air.
Instantly freshen the air in your car, bathroom, kitchen, living room, bedroom, office and etc.
New compressed gas technology delivers soft and quiet mist.
Steel can is recyclable. Filling process uses more than 30% renewable energy.
Updated cap for more ergonomic hold and easier spray.
Features
Choose from three settings to achieve the desired fragrance level.
Superior perfume quality provides strong deodorizing capabilities; lasts for weeks.
Unique sterilizing and deodorizing performance.
Quickly and effectively eliminate the odor and smoke to purify the indoor air.
Application
Shake well before use.
Hold the can upright and press the sprayer towards the indoor space. Do not spray towards people.
If the better effect is required, close the doors and windows and then spray for 3 to 5 seconds.
Fragrance-sensitive individuals must leave before the room is enclosed.
Attention
Keep away from children.
In case of contact with eyes, please flush with a great of water and go to the hospital immediately
Store in a cool and dry place, and avoid direct sunlight.
Keep away from flame, spark, and another kind of ignition.
Q&A
1. DOES THIS DAMAGE CARPETS, LINOLEUM, TILE OR WOOD FLOORING?
Not, this product will not damage these materials.
2. WILL THIS ELIMINATE CIGARETTE SMOKE ODOR?
Absolutely, yes.
3. DOES SPRAYING THIS IN THE TOILET BOWL BEFORE USE PREVENT RESTROOM ODOR?
Yes, it can be used to keep the bathroom smelling fresh.
4.AFTER USE IS FLOOR SLIPPERY?
It will probably make it slippery if you spray on the floor directly.
5. HOW MANY SCENTS DO YOU HAVE?
Apple, Peach, Lemon, Lavender, Vanilla, Strawberry, etc.
6. IS IT SAFE TO SPRAY THIS PRODUCT ON FURNITURE DIRECTLY?
If spray to the furniture directly, it will make the furniture surface sleekly. If you want to spray furniture, you can use THIS Furniture Polish.