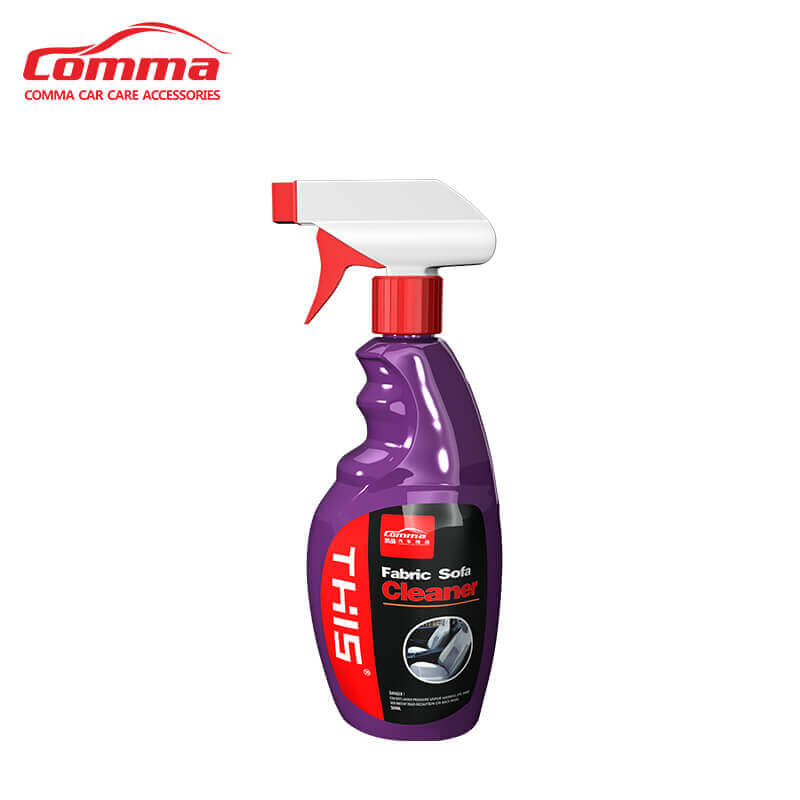 Bottle Size
92mm (L)  x  51 mm(W) x  240mm (H) (L: length, W: Width, H: height)
Features
Removes deep-down dirt, stains, and odors.
Help keep your fabric, upholstery, and carpet fibers looking cleaner longer.
No fading or discoloring when used as directed.
For most effective results, treat stains immediately.
Application
Spray directly on the surface to be cleaned.
Allow penetrating briefly.
Rinse or wipe off with a damp cloth.
Attention
Keep away from children.
Do not expose to heat or store at temperatures above 120 degrees F.
In case of eye contact, flush thoroughly with water for 15 minutes.
If irritation persists consult a physician. Use with adequate ventilation.
Attention
1. IS THIS CLEANER SAFE FOR MICROFIBRE UPHOLSTERY?
Yes, works perfectly, just follow the instructions.
2. CAN IT BE USED FOR SUEDE FABRIC?
We suggest not, but if, please test it first on a small, inconspicuous area.
3. IS THIS SOLVENT BASED?
No, it's water-based.
4. WILL THIS REMOVE SWEAT STAINS FROM A WHITE BED?
Yes, it can.
5. CAN THIS BE USED ON DOOR PANEL IN CARS?
No, this product is not used in car doors, you can clean car doors with Foam Cleaner.
6. CAN THIS PRODUCT BE USED FOR MICROFIBER RECLINERS?
Yes, with good results.
 7. DO I NEED A BRUSH WITH THIS PRODUCT?
It would depend on what you're trying to clean. If it's a rug you could try that. But if it's a fabric I recommend just use a clean dish towel. It works great with that.