Dashboard Wax Spray-450ml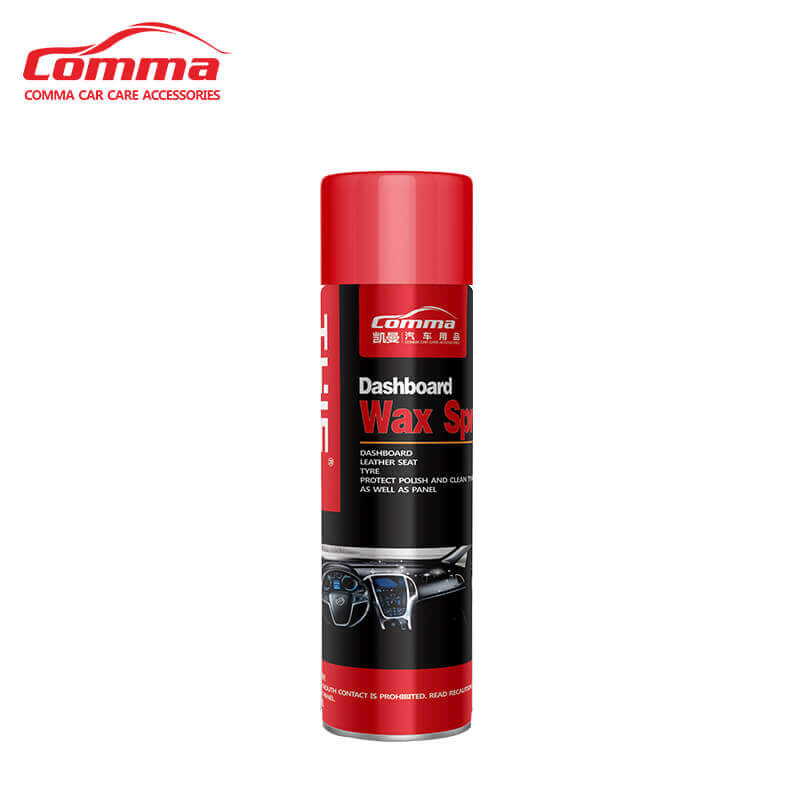 Application
Vinyl, Leather, Dashboard
Bottle Size
52(D)  x  197 mm(H) (D: diameter, H: height)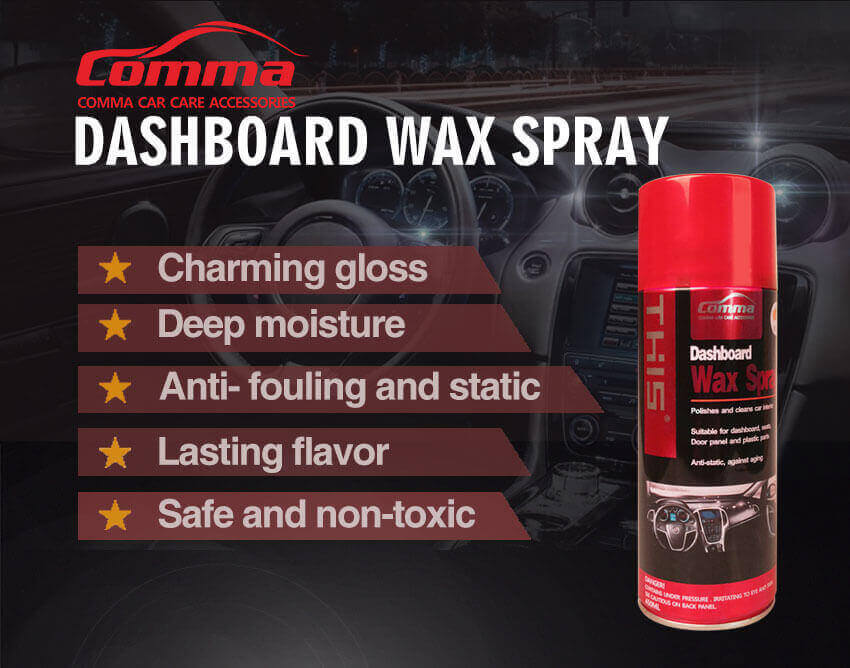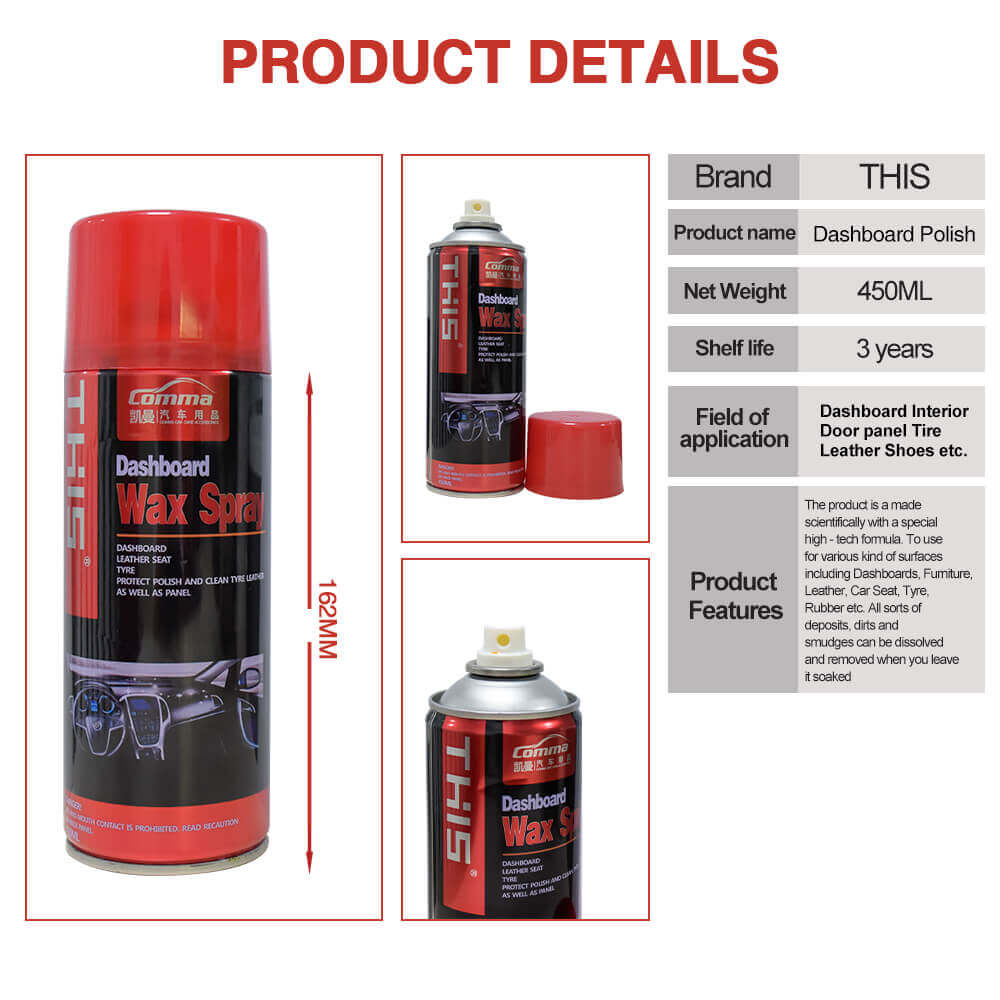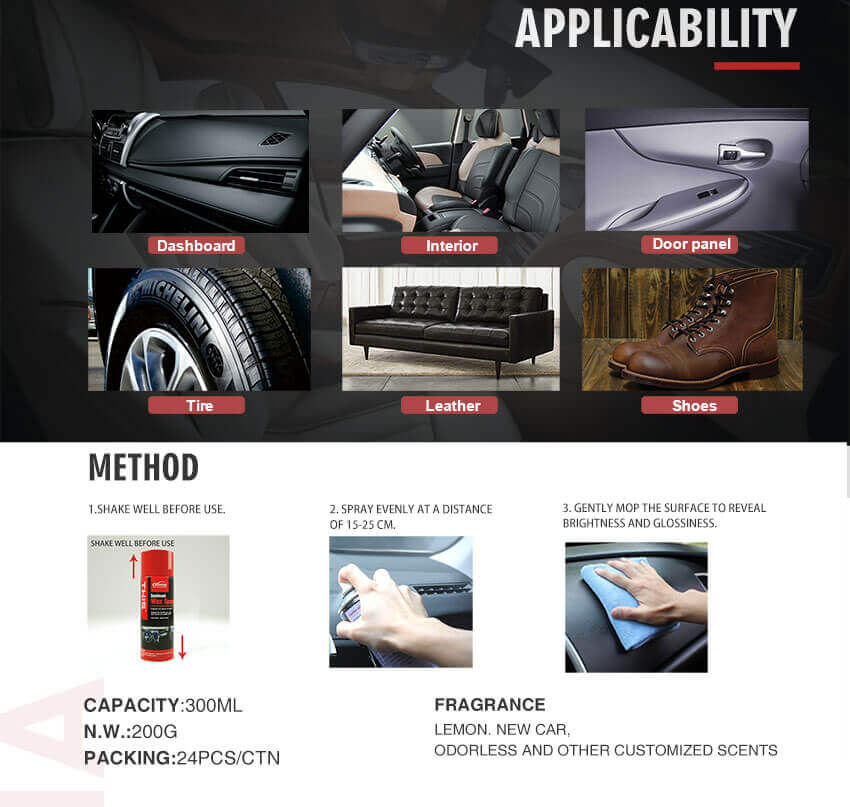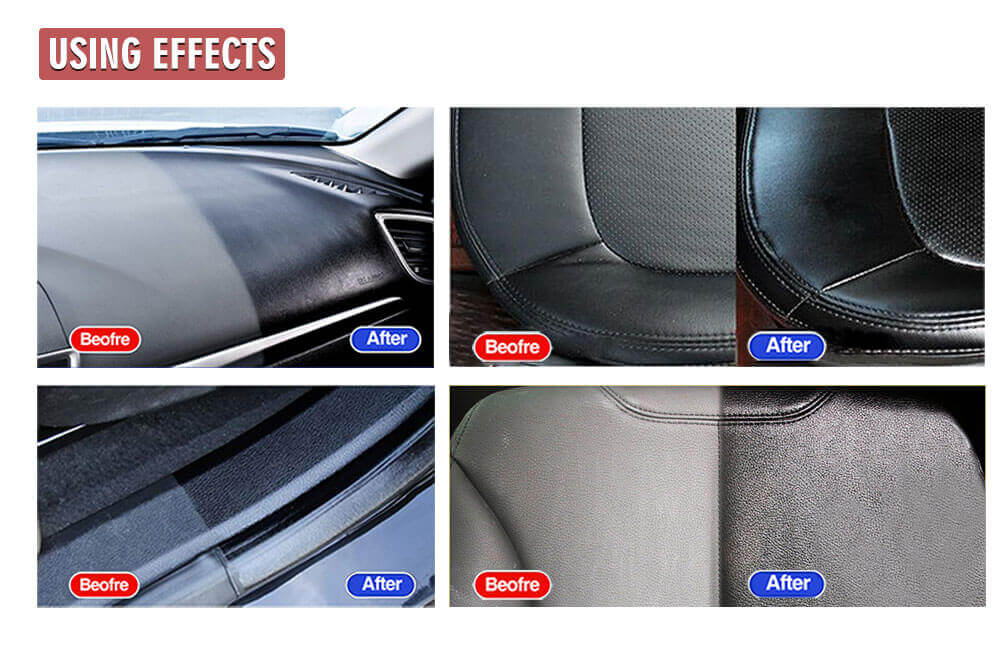 Features
1. Guards against fading and cracking.
2. Restores lustrer to rubber, vinyl, and plastic.
3. Cleans and polishes with different scents
Application
1. Shake well before use.
2. Spray evenly at a distance of 15-25 cm.
3. Gently mop the surface to reveal brightness and glossiness.
4. Dashboard; car seats; door panel; plastic and rubber part.
Why buy this product?
1-Step shine and protection

Dry-touch with no greasy residue

Cleans and prevents fading, cracking and drying on interior and exterior plastic, rubber and vinyl

Use of a deep, rich shine on dashboards

Layering to amplify shine
Attention
1. Keep away from children.
2. Do not use in direct sunlight or high temperature.
3. Keep away from fire source, avoid piercing or burning.
4. Store in a cool and dry place, and avoid direct sunlight.
5. In case of contact with eyes, please flush with a great of water and go to the hospital immediately.
Q&A
1.How long does the effect last?
The lasting effect is 60 days under normal conditions.
2.Will this product damage the dashboard surface?
The Dashboard Wax Spray will not corrode raw materials.
3.How about the glossiness after use?
Using a photometer, the gloss is 3 before spraying and 23 after spraying.
4.How many kinds of scents do you have?
Lemon, Vanilla, Lavender, Jasmine, New Car.
5.Will there be a smell of gasoline?
There won't be a smell of gasoline after spraying.