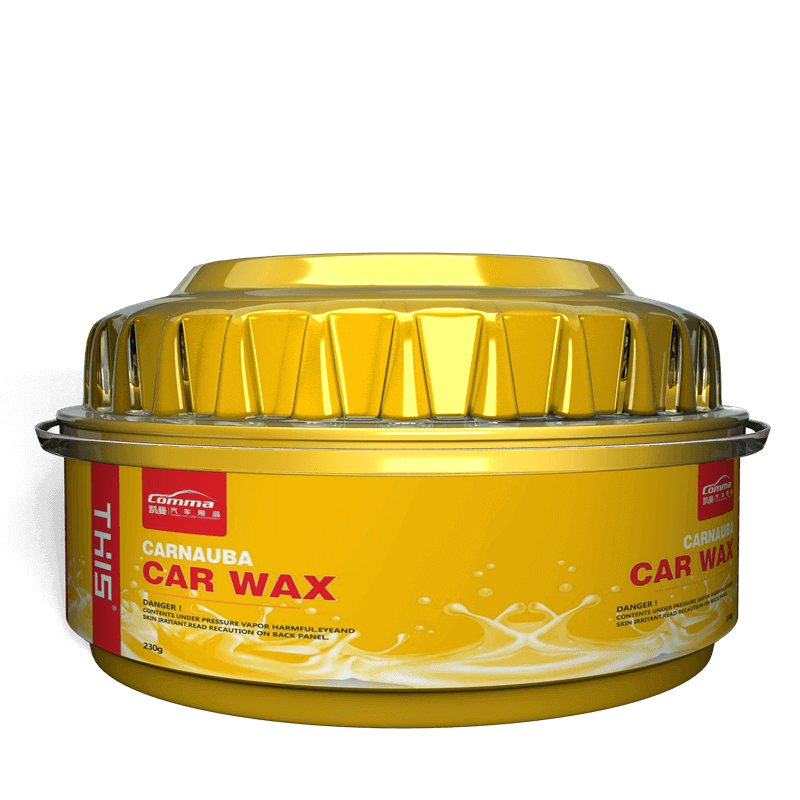 Bottle Size
116 mm (L)  x  40 mm (H) (L: length, H: height)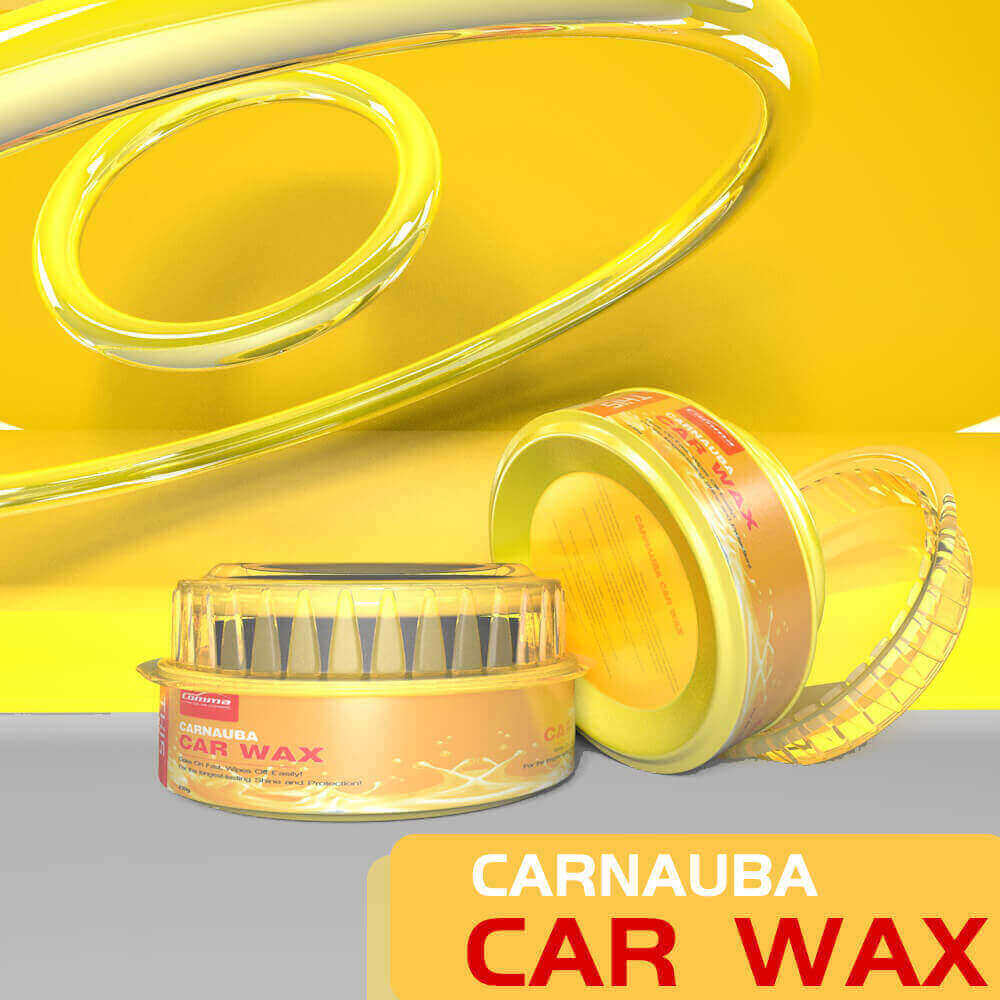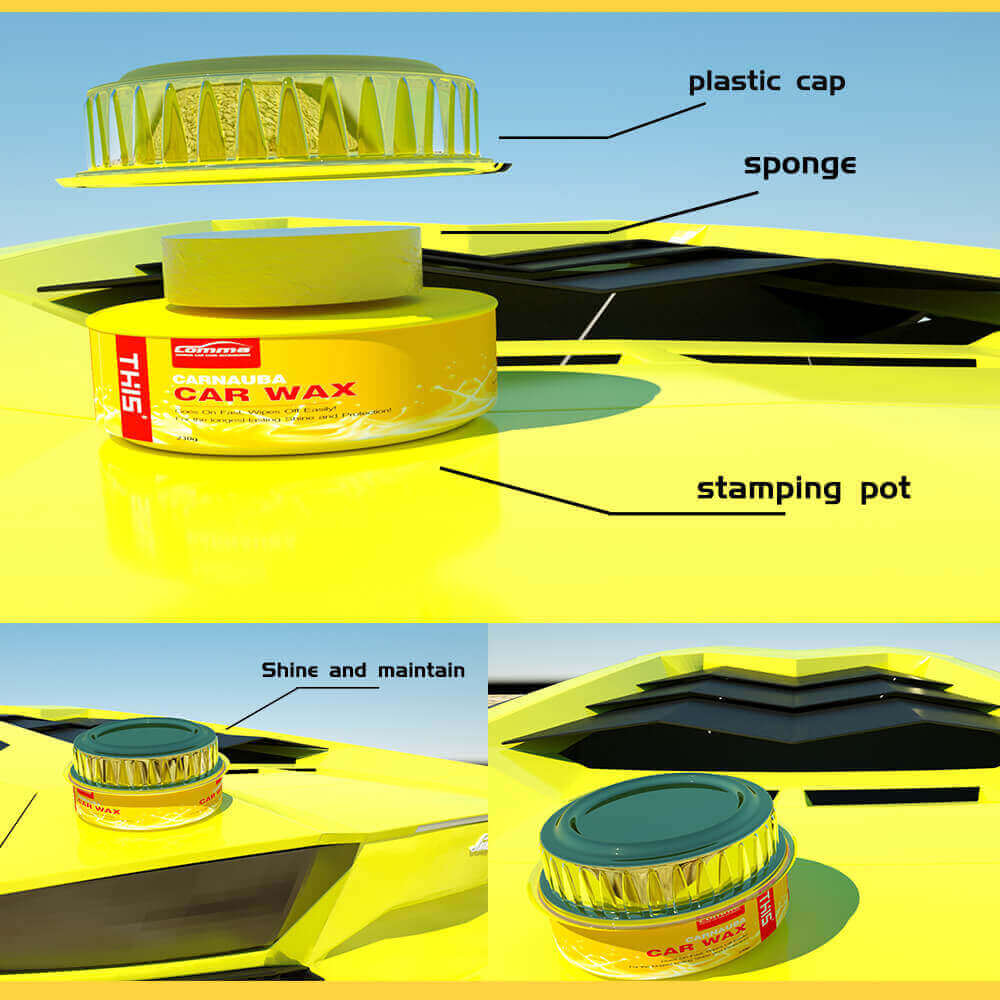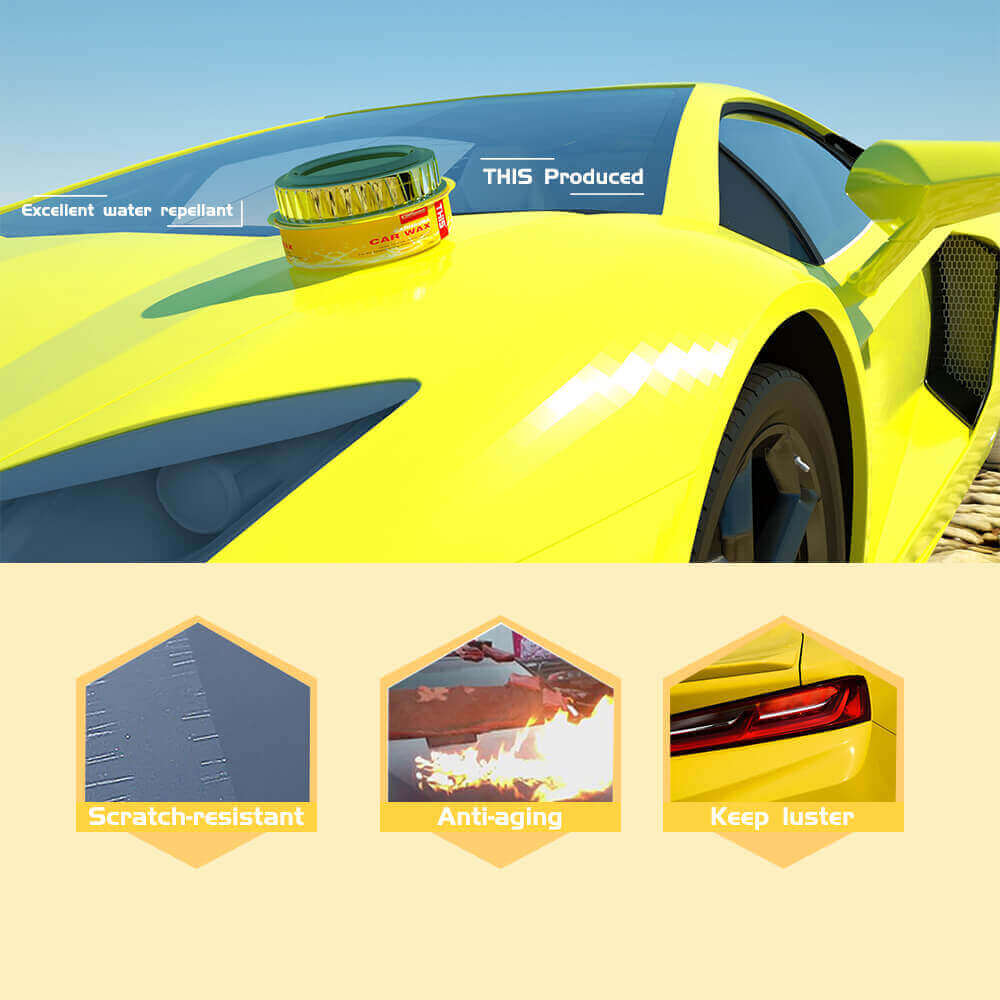 Why buy this product?
Gold paste wax, genuine Brazilian carnauba wax with cleaners & finish restorers
Provides long-lasting shine & beautiful protection
Adds Extra shine to your product
Formulated to clean and protect in one application
Effective on fiberglass and gel coats
Contains heat resistant carnauba wax for a long-lasting shine
Regular use provides a long-lasting benefit to your vehicle
Features
Shine and maintain
Protect against UVA/UVB rays
Long-lasting protection against weather, salt and corrosion
Car body paint protection
Excellent water repellant
Application
Wash and dry vehicle
Moisten applicator sponge and apply evenly with a circular motion, one section at a time. (two or more thin coats give better results than one heavy coat)
Allow 3-4 minutes to dry to a haze and wipe off with a clean and soft fiber cloth, turning frequently.
For best results, be sure the surface is cool to touch and do not apply in direct sunlight. FOR BEST RESULTS: Avoiding direct sunlight. The car surface should be cool. Use on vinyl tops, metalized plastic trim, decals, flat black paint, simulated wood panels, cracked or crazed paint finishes are not recommended. The formula restores and protects cars, motorcycles, R.V. s, and more.
Attention
Keep out of reach of children.
In case of contact with eyes, flush with plenty of water.
If swallowed do not induce vomiting, call a physician immediately.
Protect from sunlight and store at temperature below 45℃
New Formula
Matte paintwork and vinyl finishes require specialized detailing products. THIS Carnauba Car Wax will not add any gloss to your matte finish. The specialty wax is designed to maintain the original factory appearance of your matte paintwork and vinyl surfaces. THIS Carnauba Car Wax contains no oils or fillers making it the perfect choice for any matte or satin surface. The carnauba wax resists dirt and dust build-up making washing your matte vehicle easier. The special carnauba blend grabs on to the pores of matte paintwork and vinyl wrap to ensure the surface is protected against the environment. The durable wax coating repels harmful UV solar rays that can damage and fade matte finishes. Easily apply THIS Carnauba Car Wax by hand or machine for easy application. Work great on matte wheels and custom matte paintwork. Easily protect and enhance your matte vehicle with THIS Carnauba Car Wax
Q&A
1. IS IT SAFE FOR NEW CLEAR COAT FINISHES?
Yes.
2. IS THIS PRODUCT NON-TOXIC?
Yes.
3. CAN I USE THE CARNAUBA WAX ON THE REAR GLASS OF MY CAR? WHICH DOES HAVE A VIPER. IT GETS VERY DIRTY.
I would suggest something more along the lines of a Spray Detailer or our Foam Cleaner. Something that will be safe for the glass and quick to use and clean efficiently.
4. IS IT POSSIBLE TO WASH MY CAR, PROCEED TO HAND DRY GENTLY, THEN PUT A COAT OF WAX ON? OR WOULD IT BE BEST TO APPLY ABSOLUTELY DRY?
It is perfectly safe to apply to a wet or dry car…. or in this case, somewhere in between!
5. DOES THE CLEANER WAX HAVE ANY ABRASIVE COMPOUNDS? WILL IT BE SAFE FOR MY CLEAR COAT EVEN WHEN USING IT REPETITIVELY?
This does have mild polishing agents but it is also clear coat safe and perfectly okay to use at the recommended 2-4 times a year.
6. CAN I BUT MULTIPLE LAYERS OF THIS CARNAUBA WAX GET EXTRA SHINE AND PROTECTION? AND HOW MUCH COULD IT LAST? AND LASTLY WHAT'S THE DIFFERENCE BETWEEN THE PASTE AND LIQUID CLEANER WAX? THEY LOOKED TO ME THE SAME AT THE LOCAL STORE.
One coat of the Wax is strong enough to last you 4-6 months! You can apply a second coat, however, we want to warn you about too much Wax. When there is too much Wax applied to the surface, it starts to build upon each other and may cause smearing due to the excess Wax not having a surface to cure too. The difference between the Liquid & Paste is that a Paste Wax is a bit more durable and will offer longer and stronger protection.
7. CAN I APPLY IT TO GLOSSY STICKERS LIKE IN MOTORCYCLES? CAN I ALSO APPLY IT TO GLASS AND PLASTIC HEADLAMPS AND CHROME?
You can apply this product to the glass and chrome of your vehicle. Always test before applying to the headlamps and do not apply any stickers on the car.