brake & clutch fluid- 480ml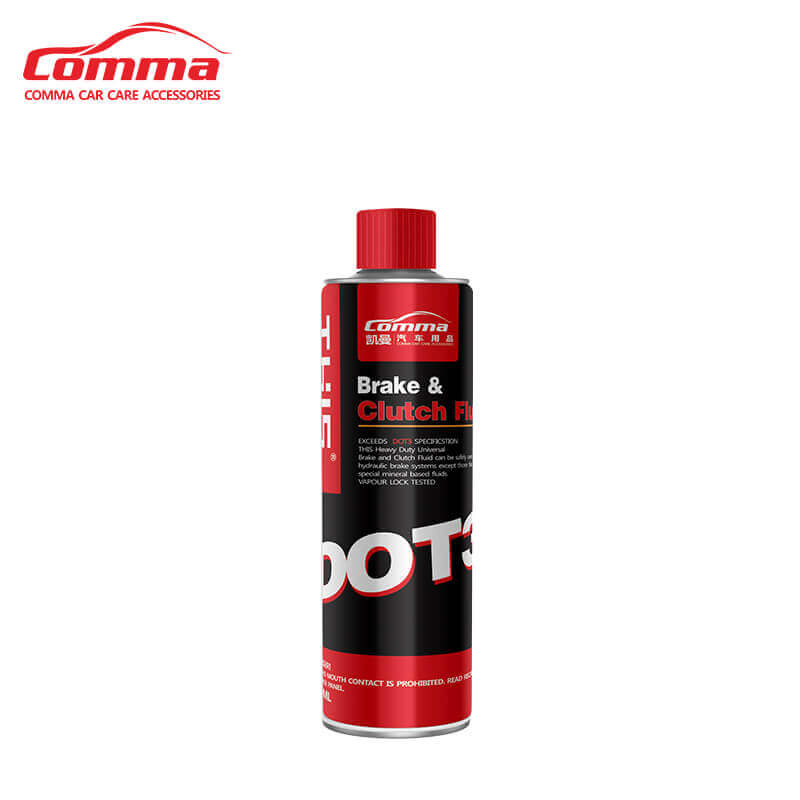 Bottle Size
62 (D) x 196 mm (H) (D: diameter, H: height)
Why buy this product?
THIS® Brake Fluid can give you high-quality performance and it provides an extra margin of safety in extreme braking conditions. This brake fluid is suitable for disk, drum, or ABS brakes. Keep your vehicle running and maneuvering smoothly and safely in various types of situations.
Features
High heat stability.
Protects metal brake system parts from corrosion, both ferrous and non-ferrous.
Gently swells rubber seals to enhance sealing & prevent system leaks.
Lubricates moving parts to prolong service life.
Good low-temperature performance.
Flows smoothly in hot or cold conditions.
Application
Remove the old, dirty fluid from the master cylinder reservoir.
Use a lint-free cloth to wipe out the reservoir.
Pour new brake fluid into the reservoir just until it reaches the "Full" line, and replace the cap on the reservoir.
Attention
Keep out of reach of children.
Don't mix with water or mineral oil.
Store brake fluid only its original container and tighten the container cap if there is remaining brake fluid.
Replace the brake fluid once a year.
Don't spill the brake fluid over paint coat of the car
Q&A
1. WHY IS BOILING POINT IMPORTANT IN BRAKE FLUID?
Over time, brake fluid deteriorates in use because it absorbs moisture from the atmosphere. The excessive amount of moisture absorbed will boil the fluid at lower temperatures due to heat generated during frequent braking action. This can also cause a vapor lock, which affects your braking system. It also makes the fluid less reliable in hard braking efficiency and emergency conditions. THIS Brake Fluid prevents this from happening because of its high boiling point.
2. HOW OFTEN SHOULD I CHANGE MY BRAKE FLUID?
If you check the owner's manual of the year 2000 and up model vehicles, you'll find that carmakers are recommending brake fluid changes every 24 to 36 months or every 40,000 kilometers drive. However, technical experts recommend to top-up regularly and change the brake fluid (flush and fill) once a year after completing the warranty period.
3. HOW DOES IT WORK?
Brake fluid which has absorbed excessive amounts of moisture will boil at lower temperatures due to the heat generated during the braking action. As brakes work on friction and friction causes heat, the vapor that comes out from this heat will eventually make your brakes feel "spongy." When this happens, you will have what you call a "vapor lock" brake failure due to vapor formation.
Brake fluid moisture also corrodes precise metal hydraulic components such as valves and pistons which cause them to stick. Eventually, this will create rust inside your system that will clog its vital valves and ports.