Anti rust lubricant – 250ml|450ml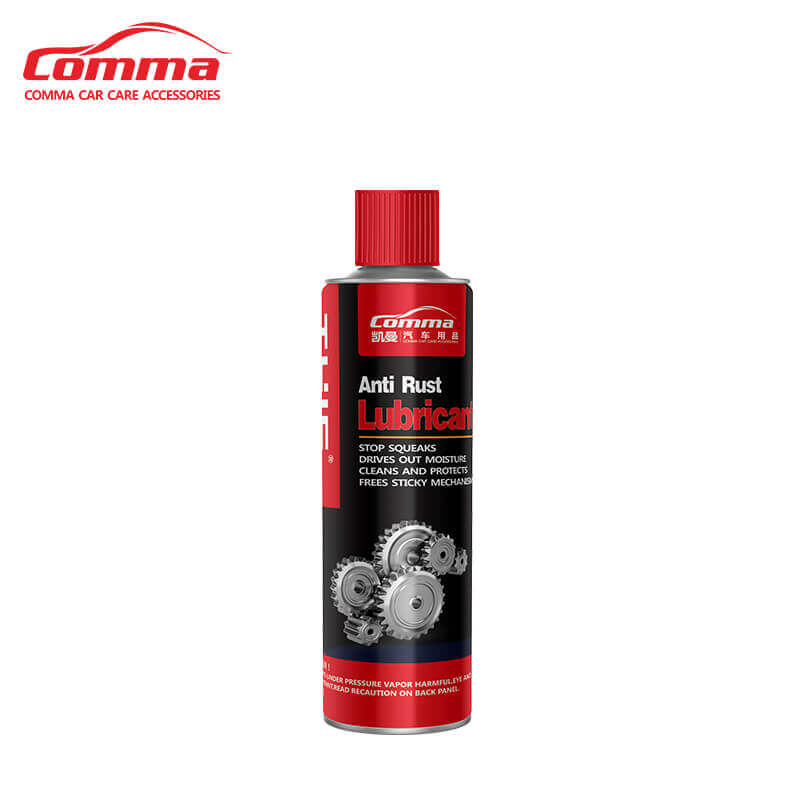 Application
Car Parts, metal, machinery, doors, trim, etc.
Bottle Size
250 ml: 52 (D)  x 186 mm (H) / 450 ml : 62 (D) x 196 mm (H) (D: diameter, H: height)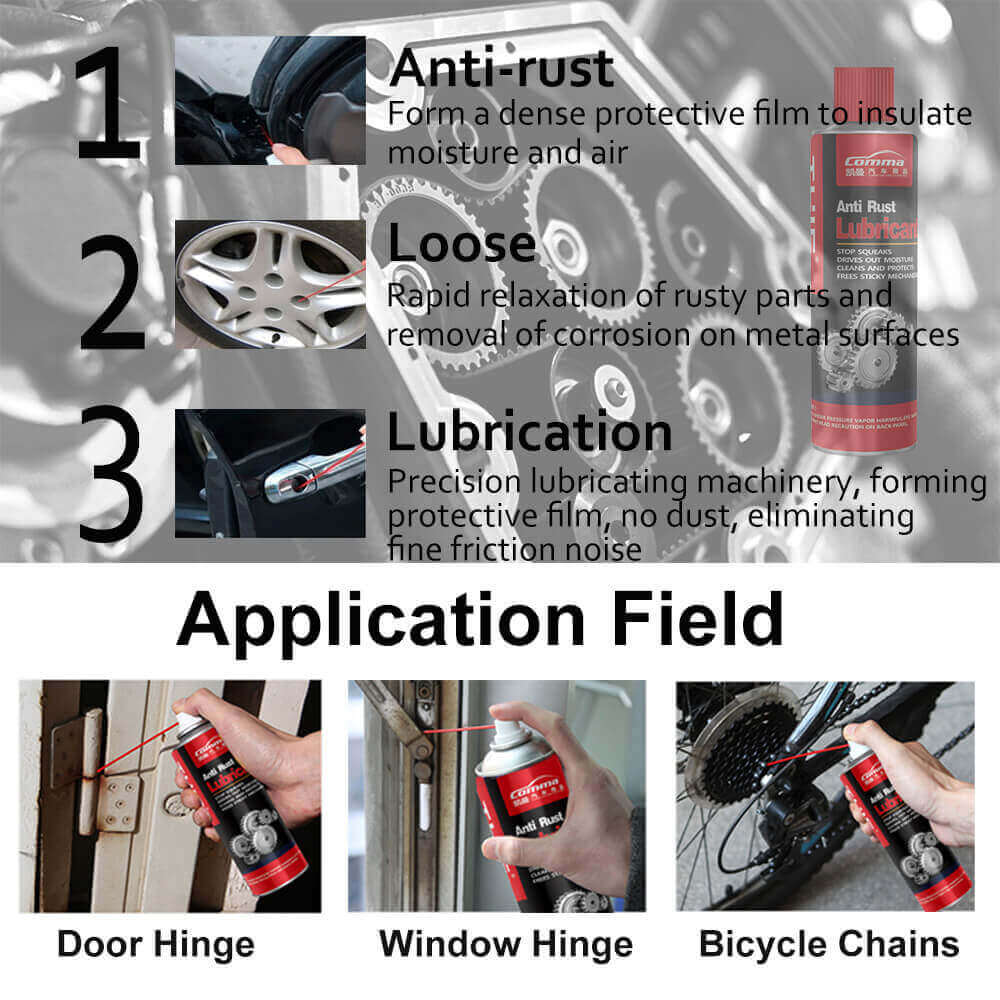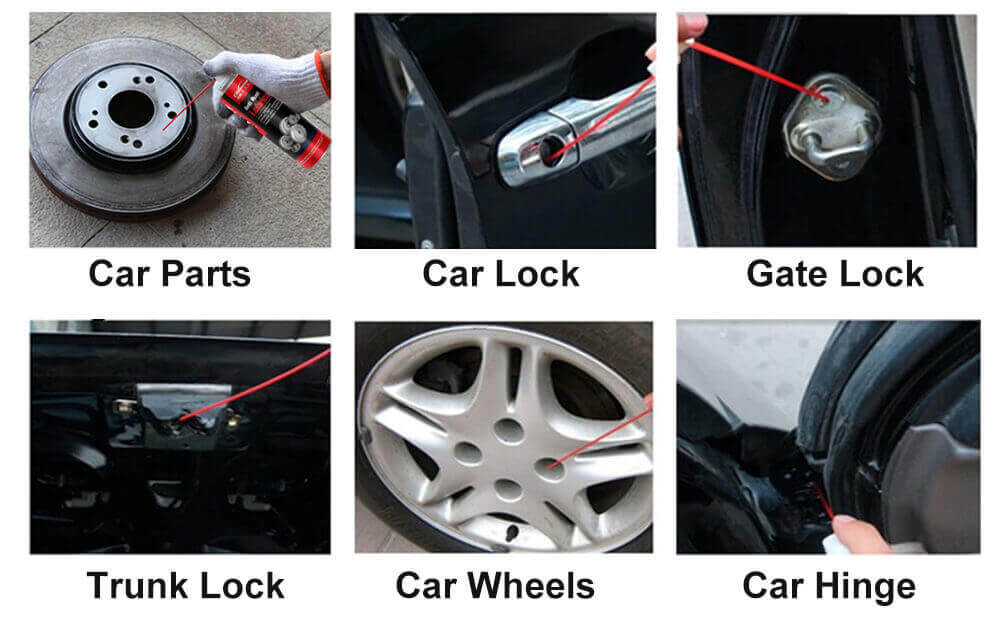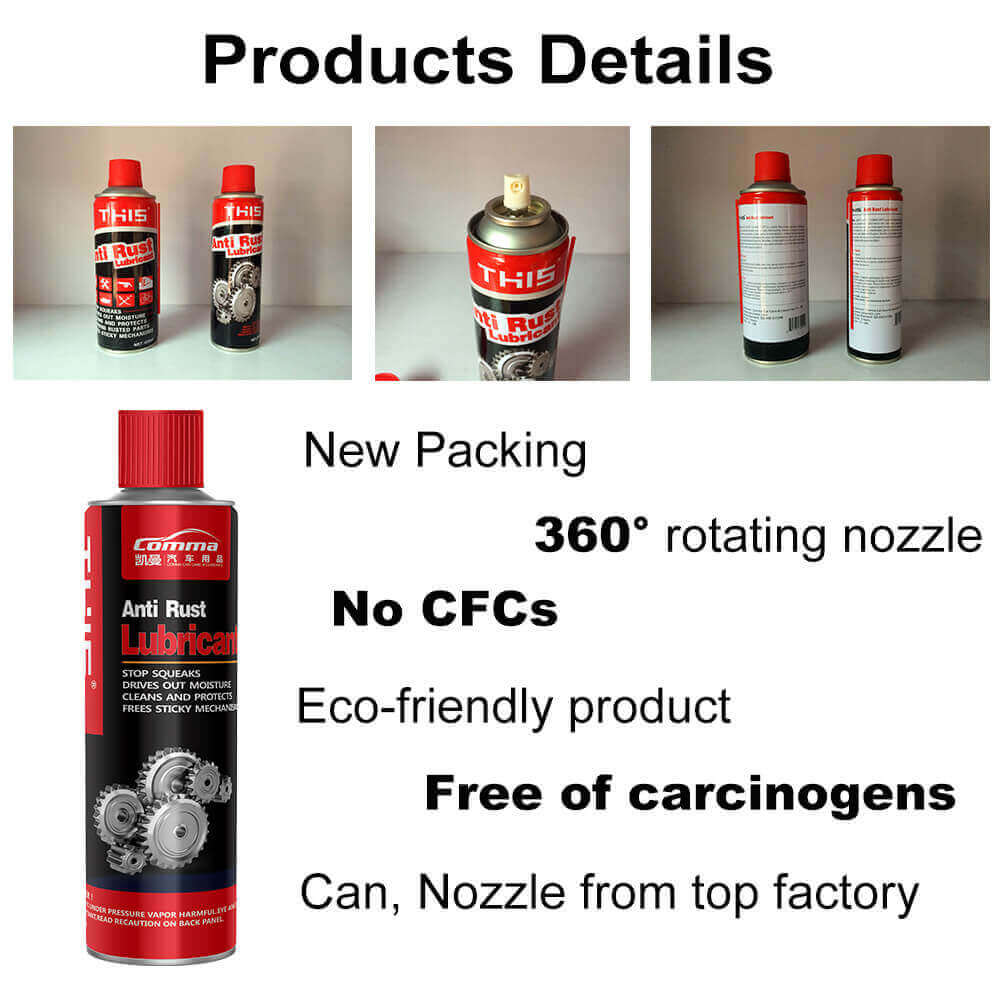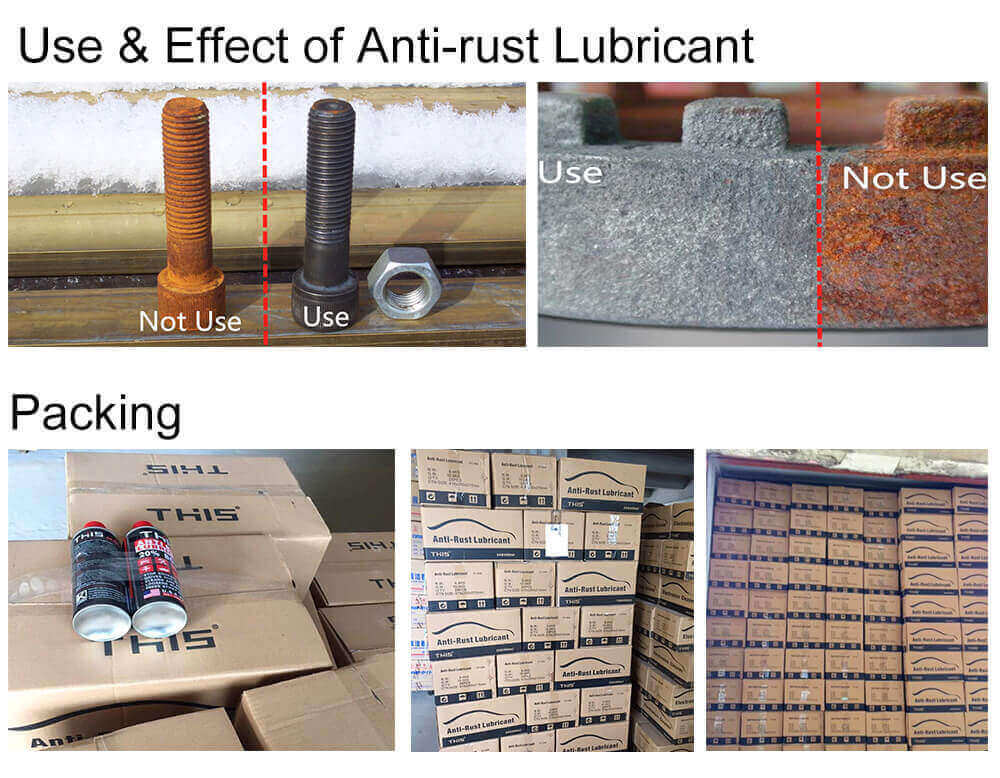 Why buy this product?
ONE FORMULA FIVE FUNCTIONS.

 

THIS Anti-rust Lubricant offers one formula with multi-functions. It lubricates, penetrates, protects, removes, and displaces moisture. THIS Anti-rust Lubricant doesn't use silicone, kerosene, water, graphite, or chlorofluorocarbons (CFCs)
THOUSANDS OF USES.

 

This lubricating spray can be used on alloy wheels, engines, hedge trimmers, hinges, bikes, and all the nuts and bolts you throw its way
SAFE FOR ALMOST ANYTHING.

 

THIS Anti-rust Lubricant is safe on rubber, metal, wood, and most plastics (avoid use on polycarbonate and clear polystyrene plastic). Use it on your bike to prevent rust or prevent mud from sticking, or on sports equipment like golf clubs and metal baseball bats
Features
Multi-surface, Protects against rust
Protect metal surface and loosens rusted fittings
Lubricate moving parts and inhibits corrosion
Halt squeaks and remove tar and grease, Drive out moisture
Application
Shake can well before use.
Flip straw up for stream or down for spray.
Saturate area, let soak for several minutes.
For best rust protection, do not wipe off.
Attention
Keep away from children.
Do not contact the skin for a long time.
In case of contact with eyes, please flush with a great of water and go to the hospital immediately
Store in a cool and dry under 50℃ place, and avoid direct sunlight.
Keep away from flame, spark, and another kind of ignition.
Q&A
1. WHAT SURFACES OR METALS ARE OK TO USE THIS ANTI-RUST LUBRICANT ON?
It is safe to use on metal, rubber, wood, and plastic. It can also be applied to painted metal surfaces without harming the paint.
2.WHAT ABOUT USING THIS ANTI-RUST LUBRICANT ON MY SPORTS EQUIPMENT?
It is safe and effective to use for all types of sporting goods. It is a fantastic all-around maintenance product for bikes, as you can use it on frames to prevent them from rusting, to lubricate pivot points, to prevent mud from sticking, and to displace moisture from bike components.
3. CAN THIS FIX A RUSTED OIL PAN?
No, it is just for tools and bare metal to prevent rust.
4. CAN THIS BE USED ON THE UNDERBODY OF A TRUCK FOR WINTER SNOW AND SALTS?
Absolutely, Yes, it works great a corrosion preventer.
5. WILL THIS DAMAGE ALUMINUM RIMS ON MY CAR?
No, this product will not harm the car wheels.
6. IS IT SAFE TO USE ON BRAKES?
No, it is a lubricant that would curtail braking effectiveness. If you want to use on the brake you can apply Brake & Parts Cleaner.
7. DOES IT WASH OFF THE UNDERBODY WHEN DRIVING IN THE RAIN?
No, about the only way to completely remove it to use a degreaser.
8. DOES THIS WORK FOR HIGH HEAT MOTORCYCLE HEADS?
It will not withstand high heat applications.