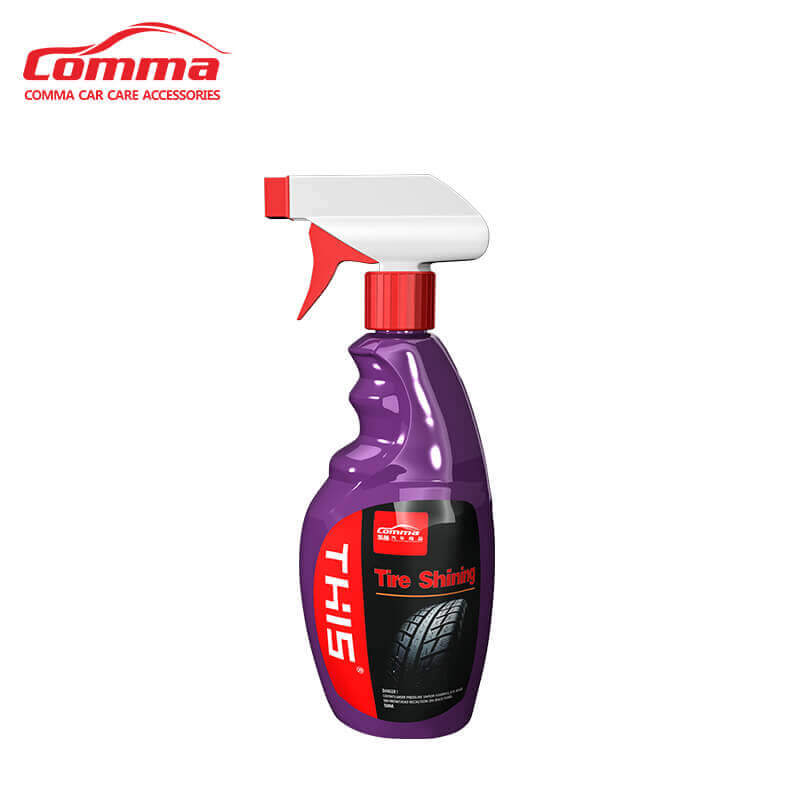 Bottle Size
92 mm (L) x 51 mm (W)  x  240 mm (H) (L: length, W: Width, H: height)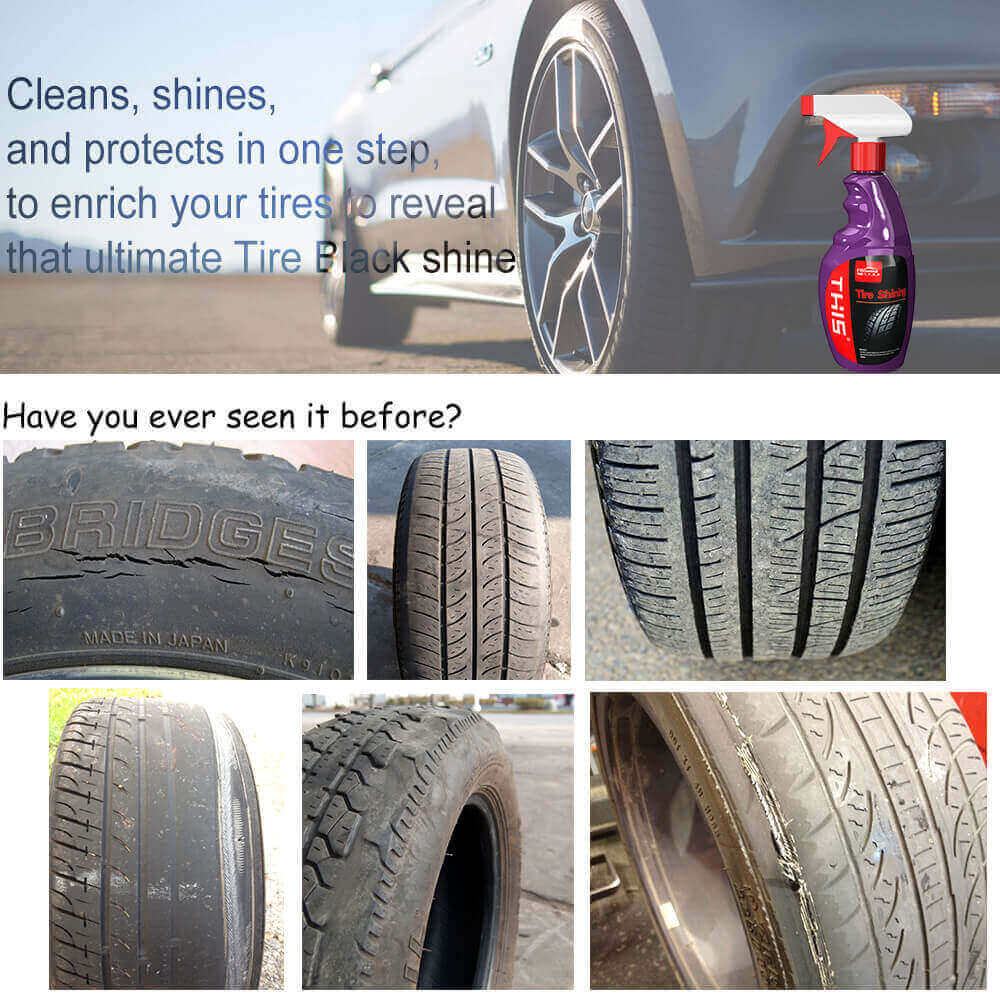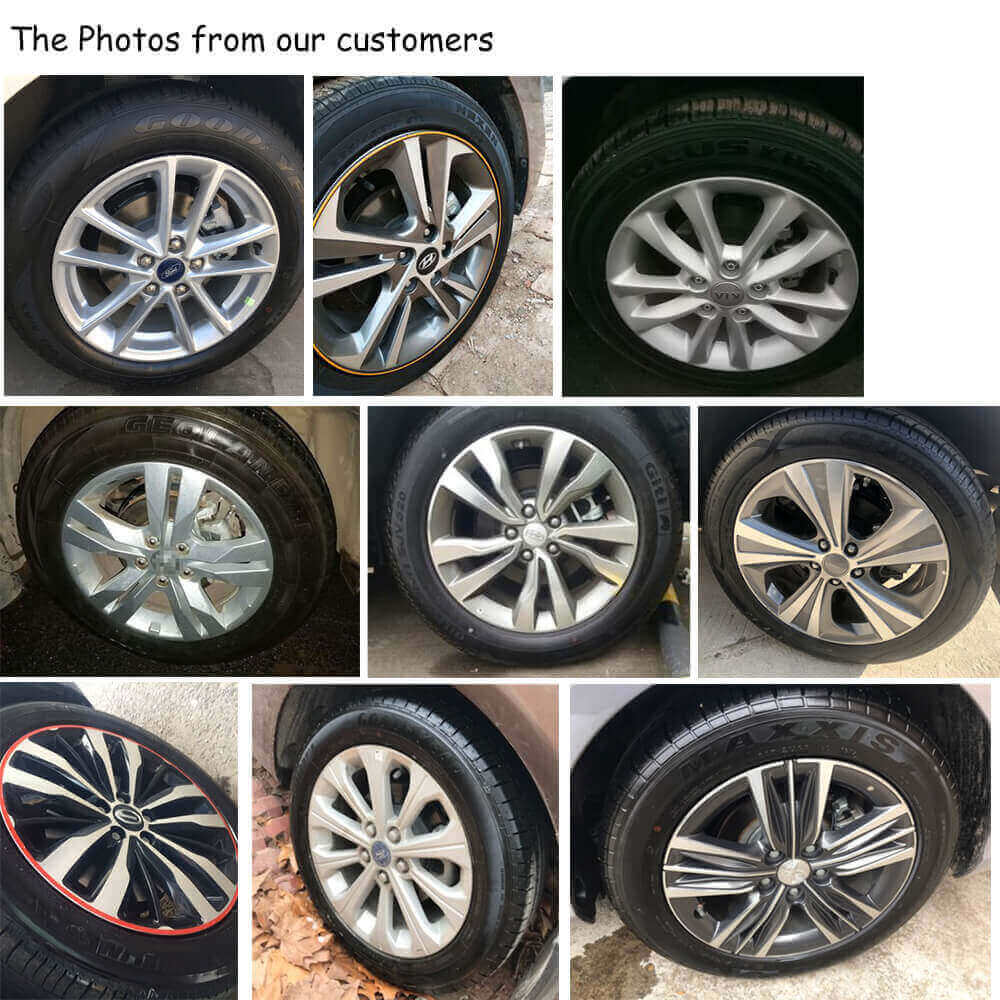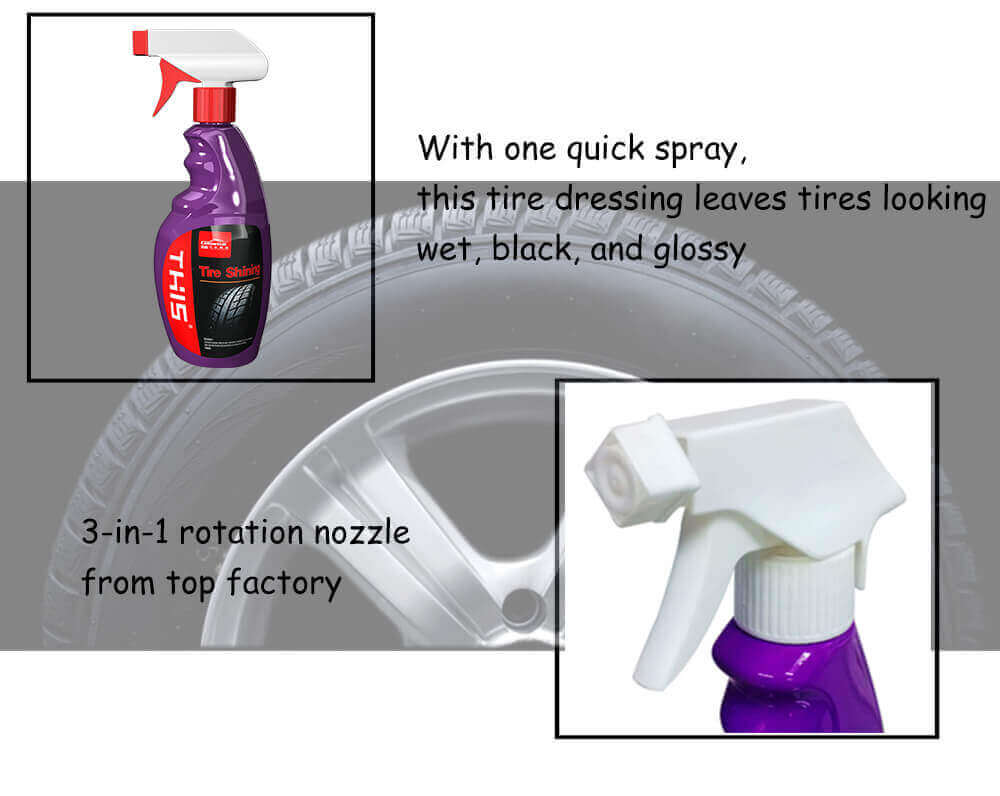 Why buy this product?
Contains newly patented polymer additives that boost
Product performance and longevity
Quick and easy, dry to the touch formula! No sling and no mess
Complete auto detail kit for the perfect deep rich jet black tire shine
High-quality China made product, non-toxic and environmentally friendly
Features
Long-lasting, high gloss shine that lasts for weeks and not days.
Advanced polymers provide lasting, high gloss protection against UV damage and tire browning.
Stays on through rain and washings.
Comfort-grip sprayer for easy use.
Application
Clean the tire at a time and dry.
Spray 6 inches from tires in a circular and steady sweeping motion. Ensure full, even sidewall coverage.
Allow liquid to penetrate for 30 seconds.
Wipe with a soft cloth or sponge.
Attention
Keep away from children.
Do not expose to heat or store at temperatures above 120 degrees F.
In case of eye contact, flush thoroughly with water for 15 minutes.
If irritation persists consult a physician. Use with adequate ventilation.
THIS® Tire Shine New Formula
THIS Tire Shine Spray is one of the most advanced cars detailing products for that deep wet tire black shine! Provides a UV protectant shield while also giving your tires and trim that final, SHOW CAR FINISH! This car spray is boosted with a newly PATENTED nano polymer additive that works to extend longevity and enhance product performance!
After spending all that car cleaning time using things like wheel cleaner, tire cleaner, clay bar, car wax polish, then finally adding tire shine gel. Don't have the tire gel end up on the side of your car! This product keeps your car cleaner by bonding with your tires to prevent any sling and run-off during high speeds! Amazing car kit comes with a tire dressing applicator to make your final car detail super quick and easy!
Everybody has their taste and preference for how they like their tires to look. The included microfiber applicator gives you the ability to choose from a rich deep black to a wet-looking high gloss glaze shine! Best tire glaze to give your rubber and vinyl a gel gloss shine and so versatile that it can also be used on your wheel wells or as a trim restorer on any type of faded rubber, vinyl, or plastic!
Wonder why over the counter car care products can be so cheap?! Because they use DIRTY and CHEAP chemicals that are harmful to the environment! This auto detailing kit is non-toxic and all our car cleaning supplies can safely wash down into your storm drains! Comma auto detailing products are proudly made in CHINA by hard-working Chinese!
Q&A
1. IS THIS PRODUCT WATER BASED?
Yes, this product is water-based. It is easy to use. Simply spray on tires and let dry to leave behind a shiny appearance.
2. DOES THIS TIRE SHINE HAVE PETROLEUM DISTILLATES IN ITS FORMULA? THE LABEL DOES NOT LIST ANYWHERE THE INGREDIENTS.
No, this product does not contain any petroleum distillates.
3. WILL THE BLACK TIRE WET ATTRACT DUST?
When it is wet, dust will be attracted to it.
4. WILL THIS PRODUCT CAUSE ANY DAMAGE TO ALLOY WHEELS IF IT GETS ON THE WHEELS?
No, this product will not cause damage to your alloy wheels. Simply wipe off any excess Tire Shine with a microfiber towel.
5. WILL THIS PRODUCT PROTECT TIRES FROM DRY ROT?
Yes, THIS Tire Shining will protect tires from dry rot. However, it will only protect them in the areas that have been treated regularly. Continued use will maintain the protective coating on the sidewall preventing the tire from drying out.