Super CLEAN (CLEANING SOFT GEL) – 180G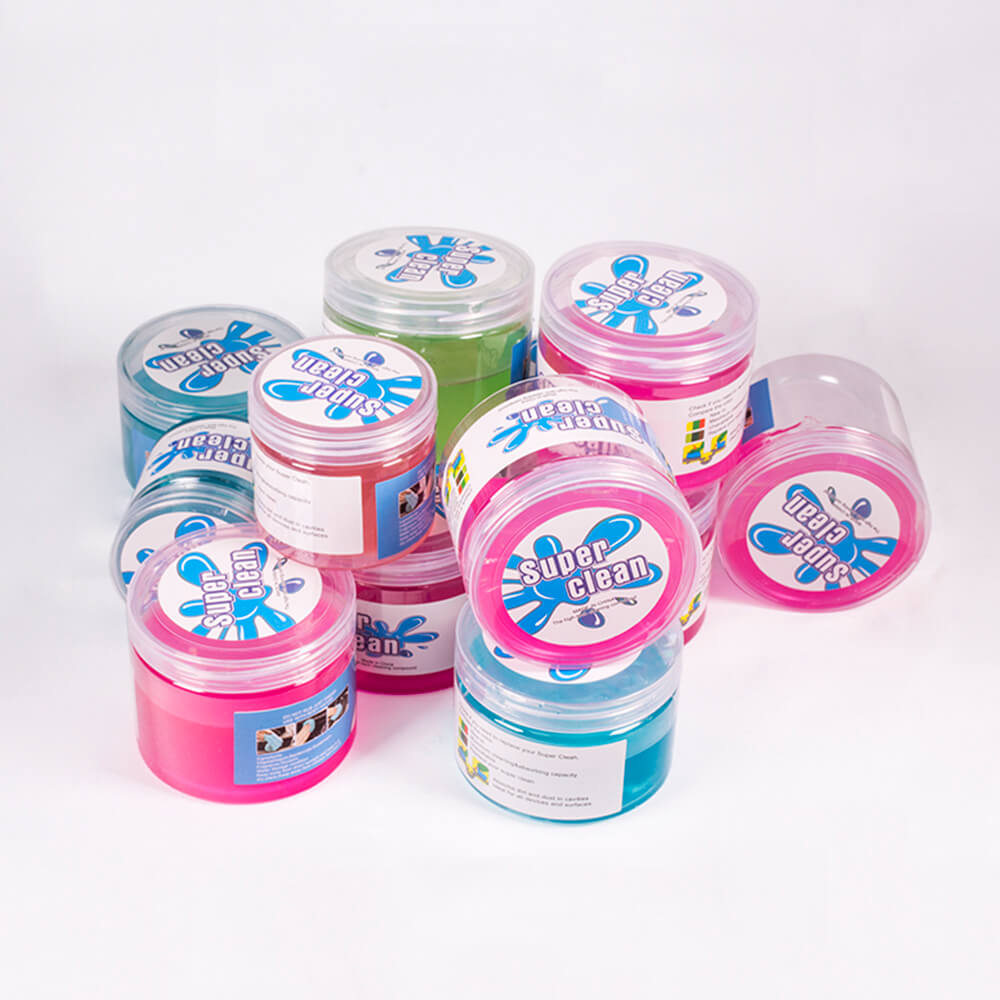 Materials
Environmental Protection Silicone
Color
Green, Yellow, Red, Blue, etc.
Application
Cars / Keyboard / PC Laptop Dust Removal Cleaning, etc.
Feature
Sustainable, Eco-friendly
Advantages
Easy to clean; long life; soft; etc.
Type
Other Household Chemicals
Place of Origin
Guangdong, China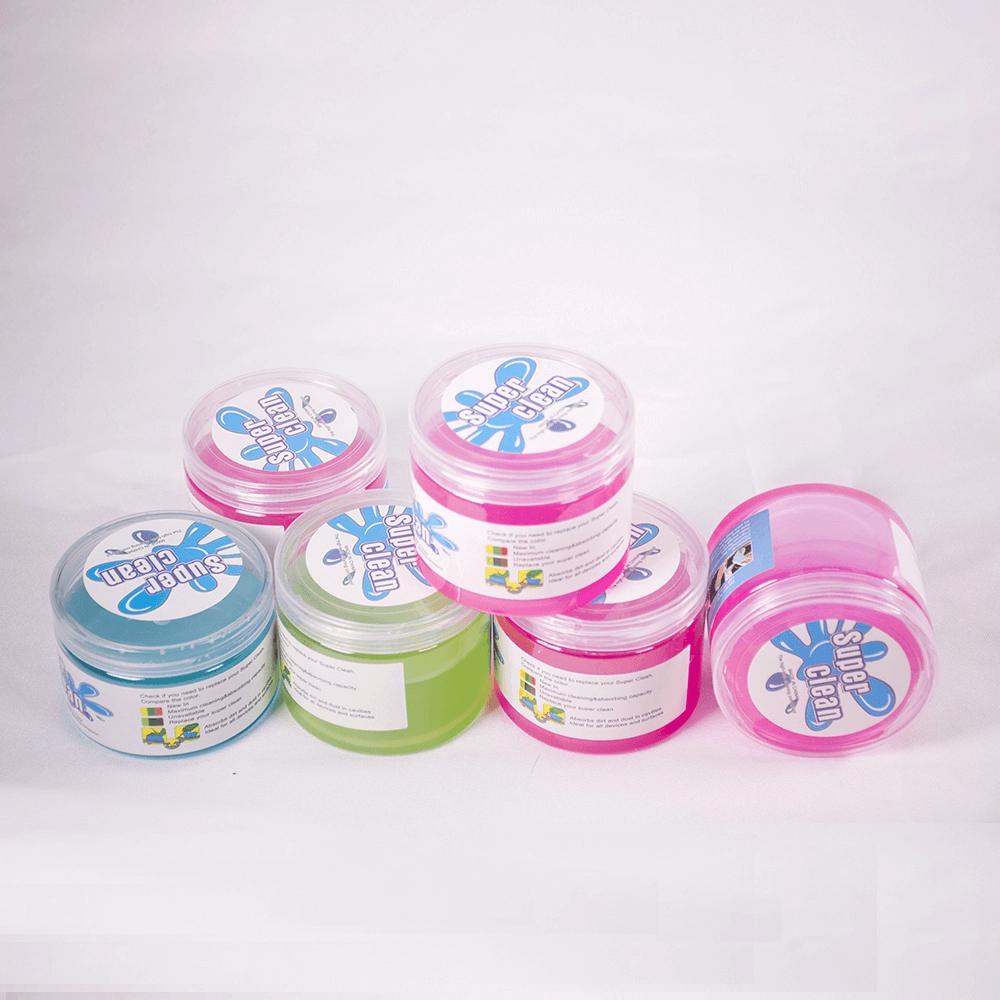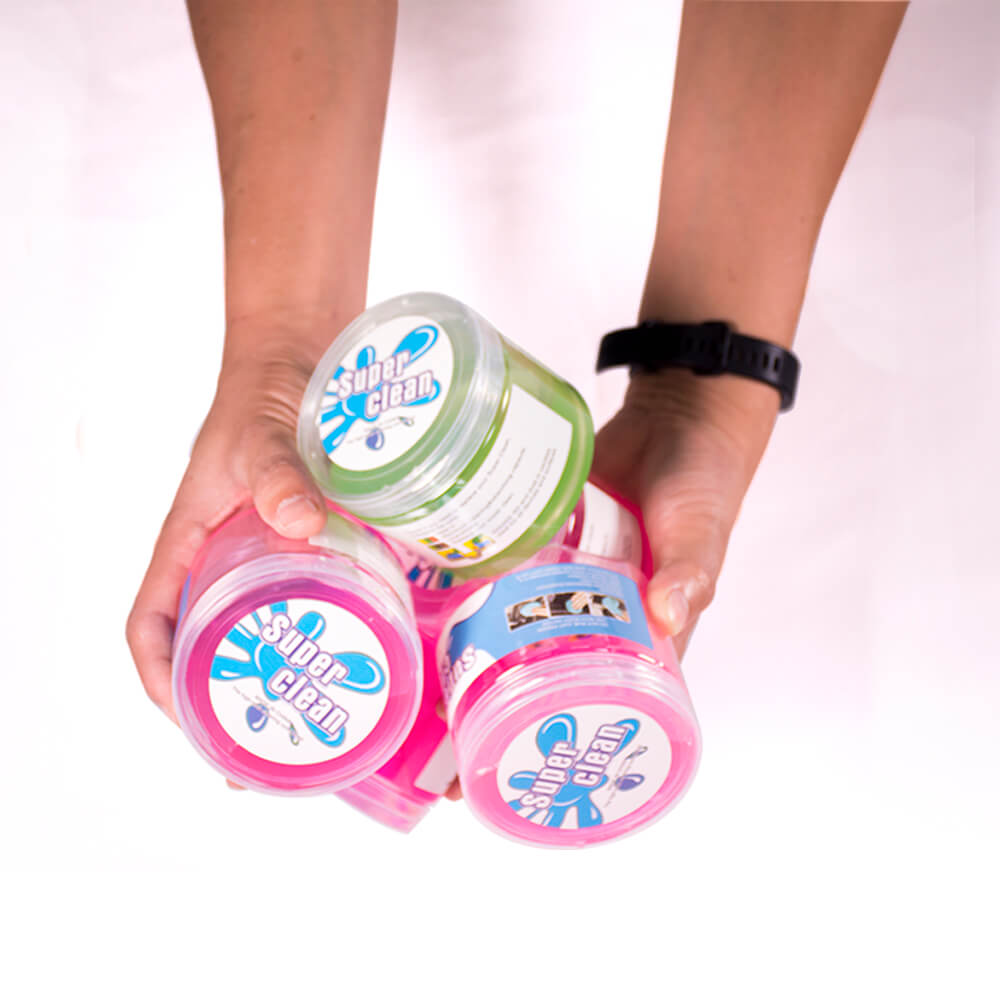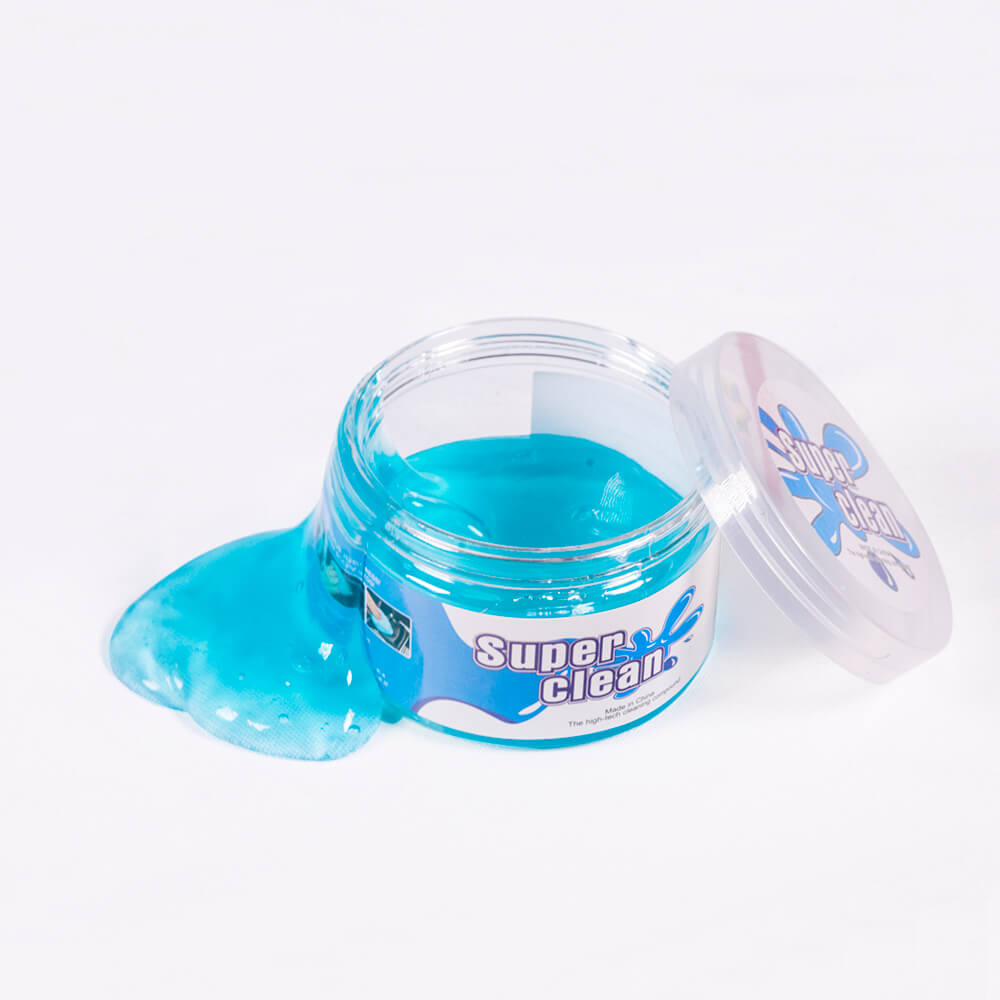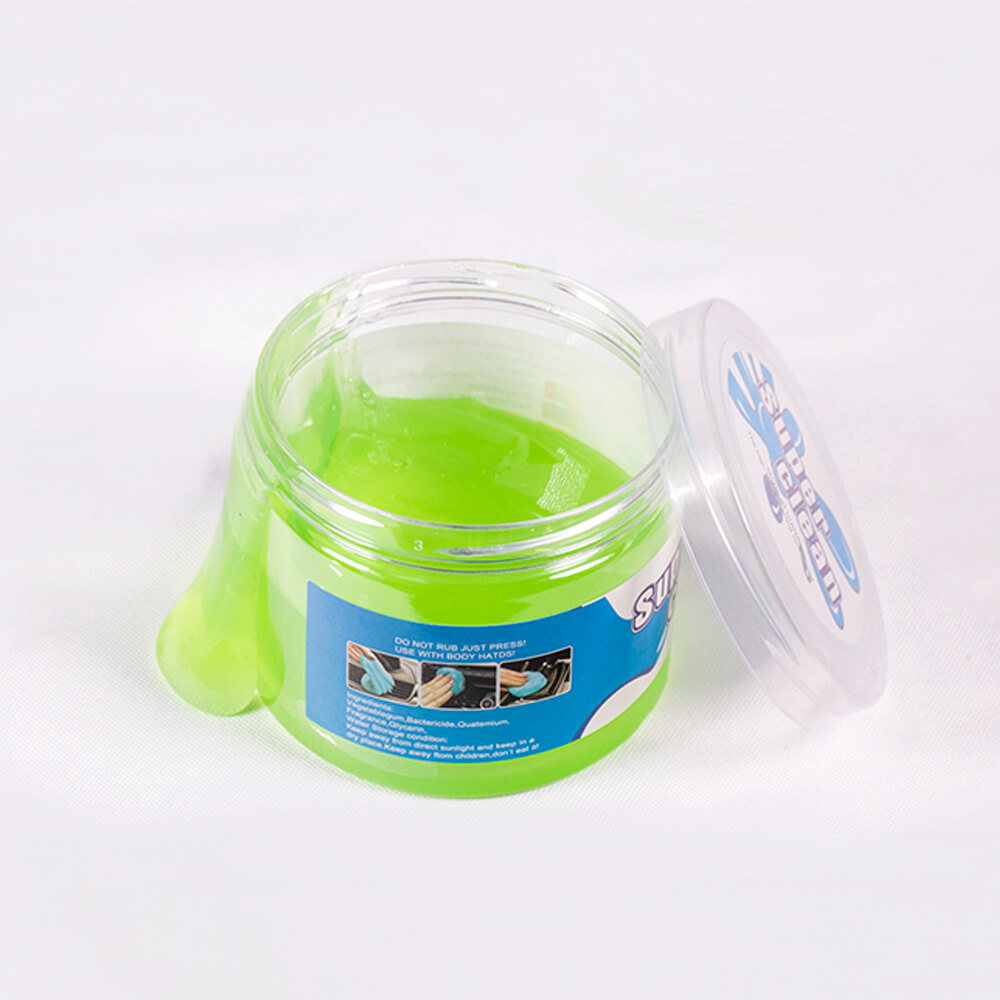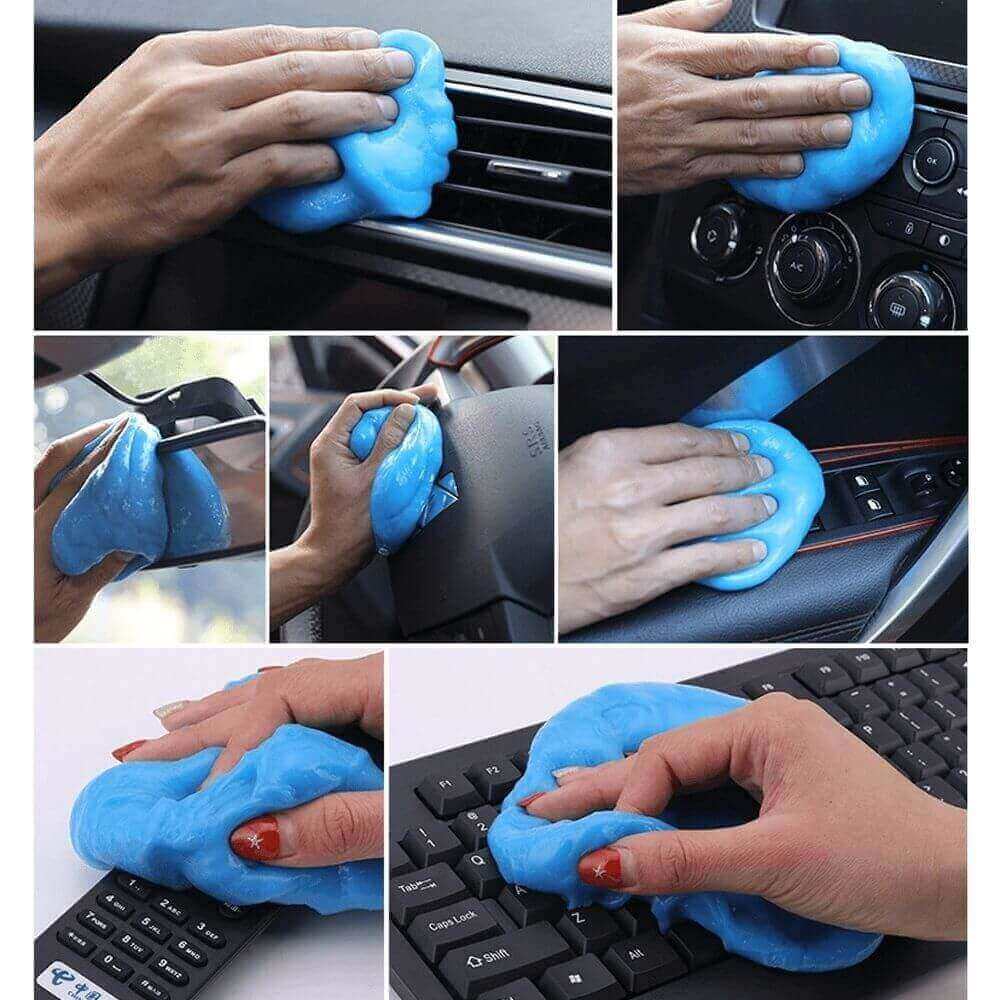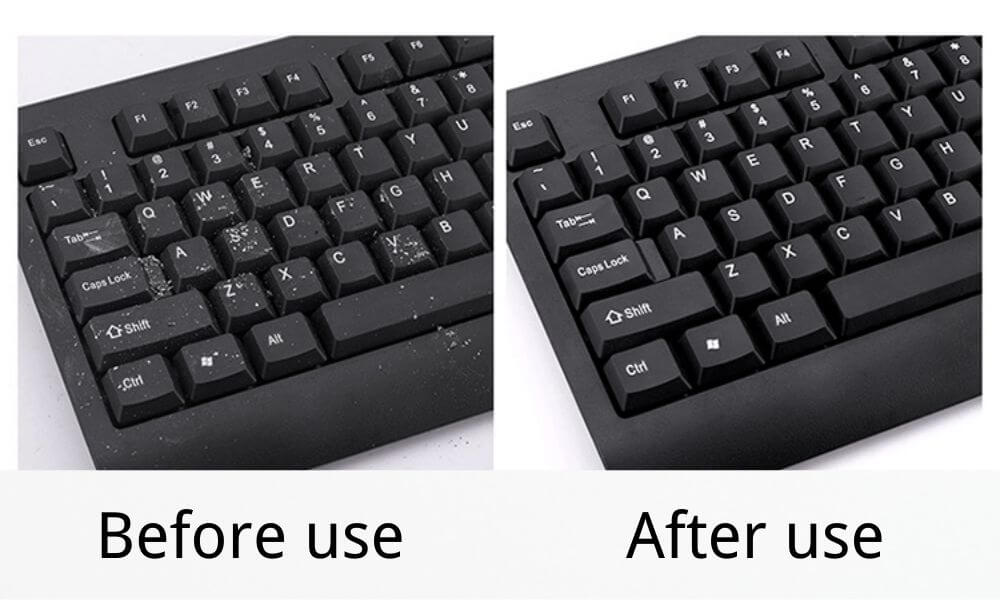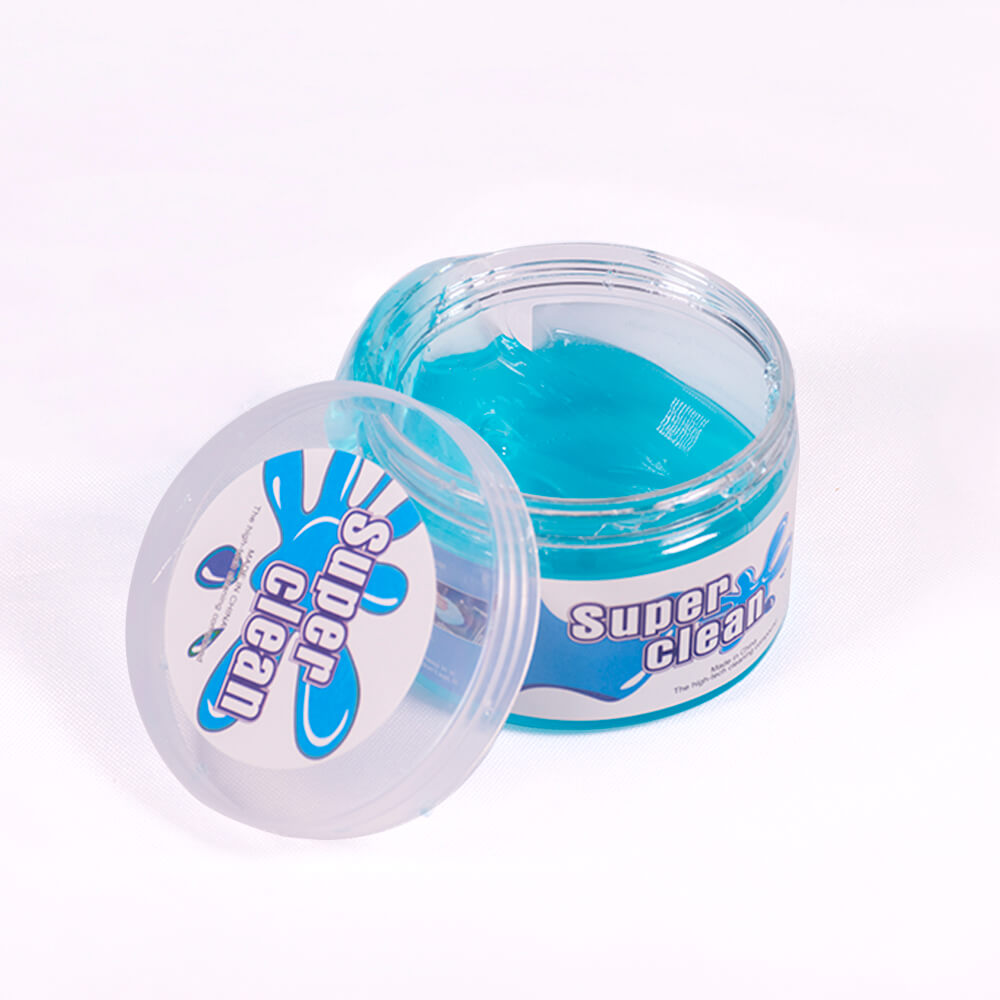 Ingredient
Ionized water, vegetable gum, aloe vera gel, essential oil, Carboxymethyl Hydroxyvitamin, glycerin.
Why buy this product?
It's an evolutionary cleaning product and a multi-purpose cleaning soft gel. Its cleaning function is far better than that of traditional cleaning products. With semi-fluid gelatinous materials, it is easier to enter hard-to-reach areas, such as various uneven surfaces and narrow gaps. Just stick it on,it can remove hair, debris, dust, etc. easily.
Vegetable Gum (natural source) is an environmentally-friendly formula, which can be decomposed naturally. Adopt the special cold matching technology to adocate low-carbon life. It is much better than synthetic colloids.
Features
Soft gel material. It can easily remove dust, hair, and food residue, and clean places that cannot be cleaned with conventional cleaning tools.
Tests show that it can effectively eliminate bacteria and enable you to maintain quality and healthy life.
Super absorption capacity, no need to wash or clean with detergent. It can be reusable.
Environmentally-friendly materials, harmless to the human body.
Application
Cars, keyboard, mouse, headset, speaker, monitor, laptop, remote control, printer, copier, scanner, lamp, mobile phone, camera, MP4, clothing, bags, appliances, furniture, jewelry, and any other grooves, gaps of objects or surfaces that are dusty.
How to use?
Take out the cleaning soft gel and put it on the surface of the article, roll or press it gently with your hands, and pull it up to get rid of the debris. When cleaning the narrow gaps, gently press and pull it up.
Attention
Avoid direct sunlight;
Keep it dry;
Keep it out of reach of children;
Non-edible.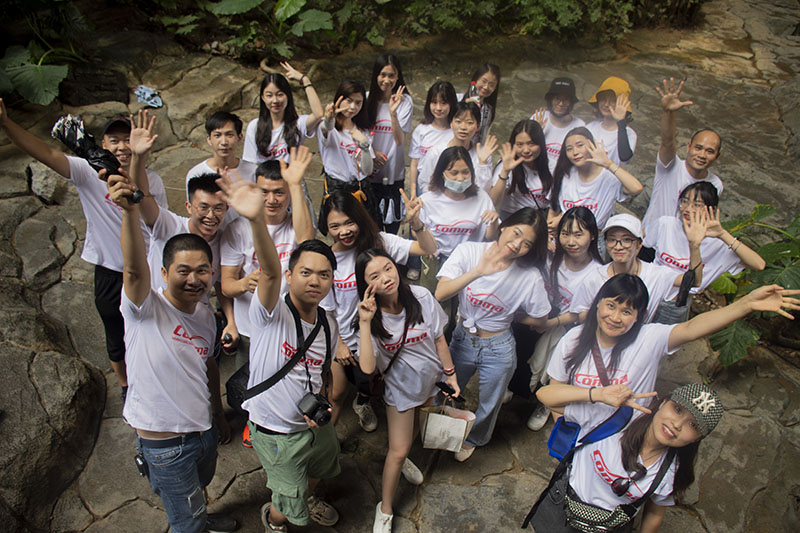 Guangzhou Comma Car Care Accessories Co., Ltd. which was established in 2009, is a focus on automotive beauty and car care professional research, deep processing, and sales as one of the integrated enterprises. We have a strong strength of R & D and have been developed more than 100 kinds of car care products. Our products are sold to more than 90 countries and districts. The market share of the products is forefront in domestic and foreign counterparts.