It is 12ºC today, quite cold for the native Cantonese. But when the sun light goes in from the window and lay on my table, it feels so good.
Yesterday, another client came to office, he was checking for their order progress. Due to the covid-19 reason, he has been staying in China since last year. It's good that he can easy to do more orders and we can do our part. His company even sold more car care products this year because he take care everything in China.
The covid-19 event, it make the economy weaker but it also make our competitor weaker, who is not really dive into the industry. All of us know that there are so many companies in China you can find, but the ones like Comma, with ability from NPD to logistics, is not so much.
A good service is not only words, it's team works, it's capability, it's responsibility. 
Our team of sales, marketing, sourcing, pmc, engineering, accounting, administration has been stronger and expanding since 2009. 
We use the aerosol cans from the best factory, and good material is essential to make good products.
Comma car care products are ready. Talk to us your plan of 2021. We would want to help you expand your business greater.
Let's Help You To Achieve Goal's Of 2021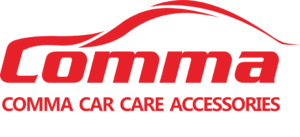 The email will be sent to our sales team. And we will not share your information with 3rd party. Please send an email to [email protected] if you need further assistant.